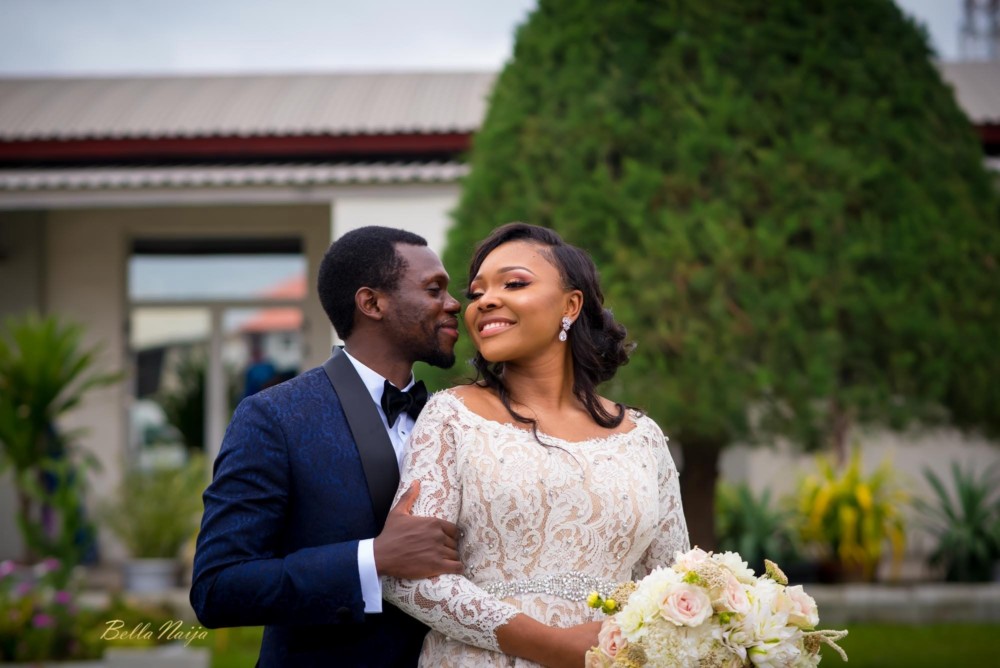 Boma met her sweetheart Olusoji on a rehearsal session for a musical production. The couple related together for a while though on work basis and that built the foundation of their friendship which later blossomed into a relationship between the two. The bride says  I met my husband on the stage of the heartbeat, the musical, and that's why I call him my heartbeat and he has been nothing short of that.
The groom, who is the son of Veteran actors, Olu Jacobs and Ajoke Silva, took his bride from the Southern region of Nigeria. Their white wedding was held in Lagos. The couple tied the knot at This Present House, Lagos and were joined together by Pastor Tony Rapu. The ceremony was attended by a number of Nollywood faces, alongside friends and family.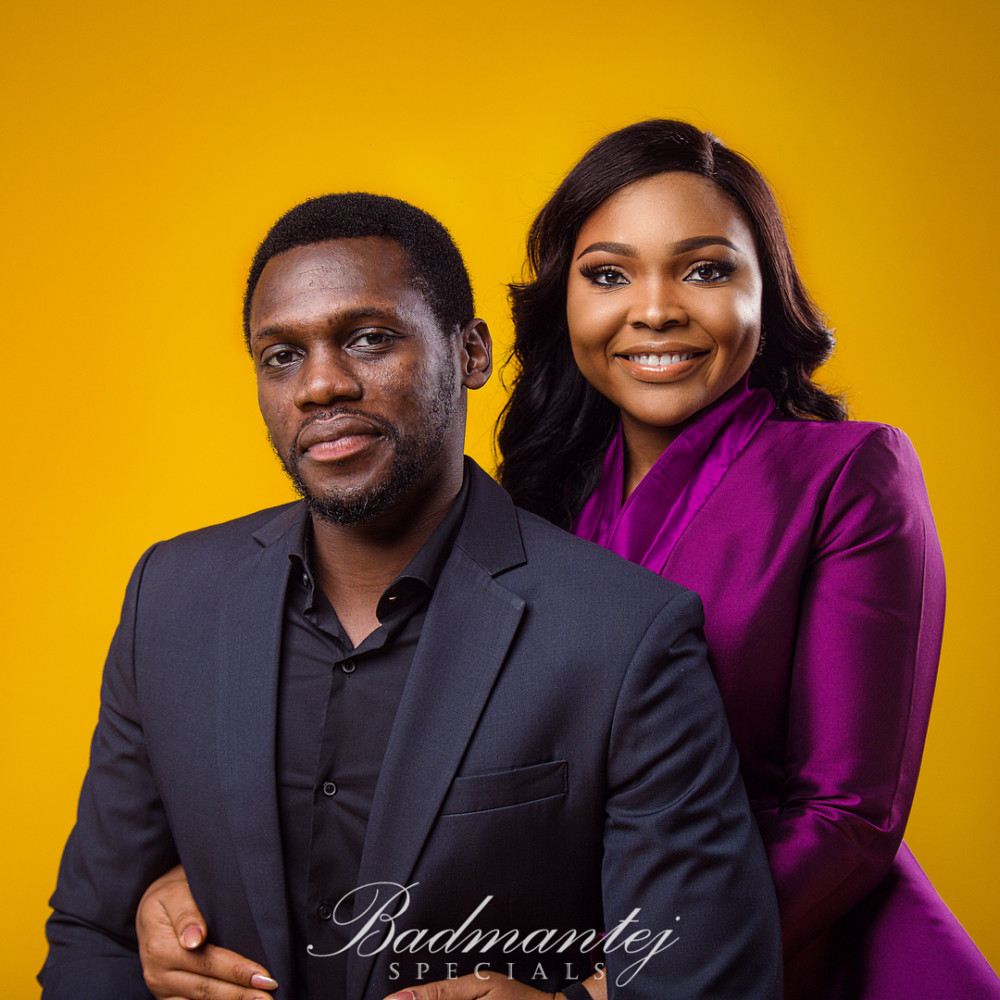 Their traditional ceremony was a beautiful celebration of culture and heritage which took place in Buguma, Rivers state. It was such an interesting ceremony that the videographer of the day Nnana of Cinematics NG shared with us some fascinating insights about the marriage culture of the Kalabari Kingdom. He said,
"One of the most beautiful cultural weddings in Nigeria is of the Kalabari Kingdom. Did you know that they are an Ijaw ethnic group in Rivers, and are the fourth largest ethnic group in Nigeria. The Kalabari's have three forms of marriage; IYA, IGWA, and WARIBIOBESIME; we witnessed the rich and colourful IYA as Blessing became Olusoji's wife.
The IYA is known to be the highest and most expensive form of marriage in Kalabari kingdom. In this marriage, divorce is not permitted and the couples' children belong to the man's house with full rights. An IYA marriage is not complete until the BIBIFE that's the buying the mouth is undertaken. It is done by an elderly woman who dishes out some food for her, but she cannot eat until her "mouth is bought". Interestingly, a rite is performed to "buy her mouth" and she now has the right to eat in her husband's house. This act simply signifies the man's responsibility towards his wife and his willingness to feed her for the rest of her life. It signifies and crowns the new communion between the two families. Blessing, the bride is richly adorned in coral accessories and served numerous meals. It was a celebration of love and culture as the Groom's family paid their homage and the bride was officially handed over as Olusoji's wife."
So beautiful!
Here is a little backstory of how they met.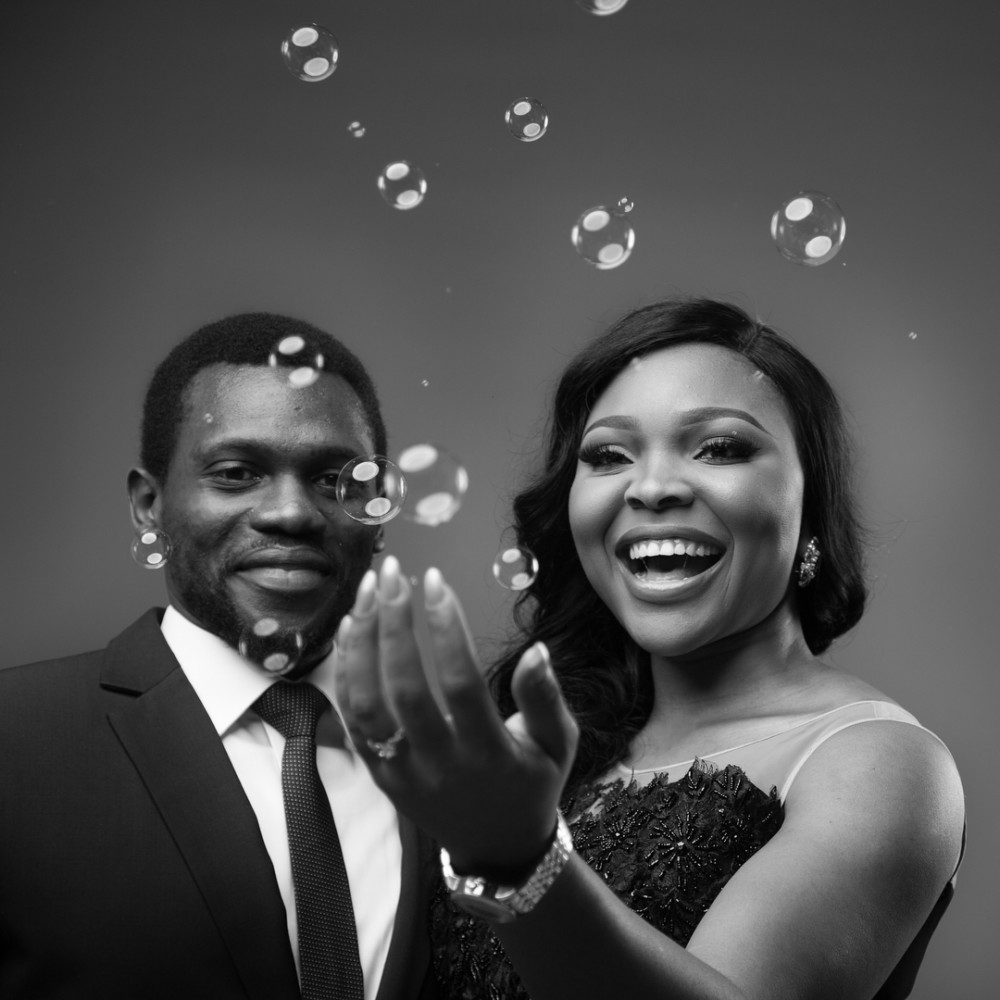 How We Met
By the Bride, Boma
I met Soji at rehearsals at one of his and his parent's productions called HEARTBEAT the musical (stage play), in 2015. After that rehearsal, we met on several occasions though work-related, I was working with his mum, Ajoke Silva, we began to talk and from then on, our friendship grew stronger and we became closer.
Towards the end of 2017, I rounded off my NYSC and had to travel to the US for work. Then it dawned on us, that we had to decide where our friendship was headed and decide what we wanted to do. Shortly, before I left, we took one of our fun trips to Osun State to see the Waterfall and Aunty Nike gallery. It was on that trip that he proposed and at that time, it was a bittersweet feeling, because I was leaving. I left for the US for about 5 months, and with amazing communication, and love from friends and family, we pulled through. I call Soji my heartbeat because  I met him on the set of the heartbeat the musical even though I just went to see a production.
White Wedding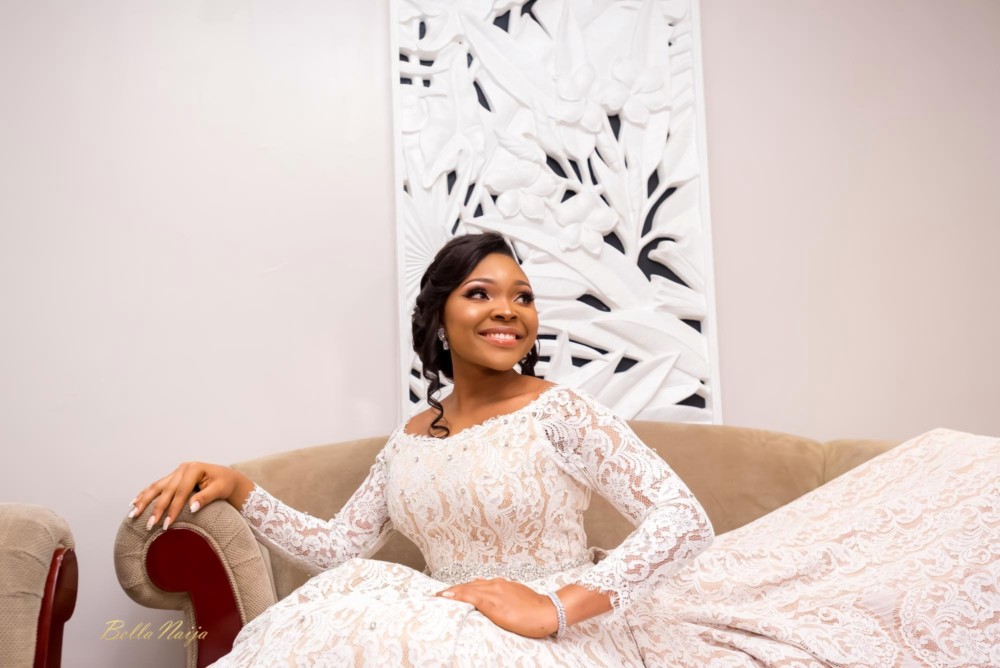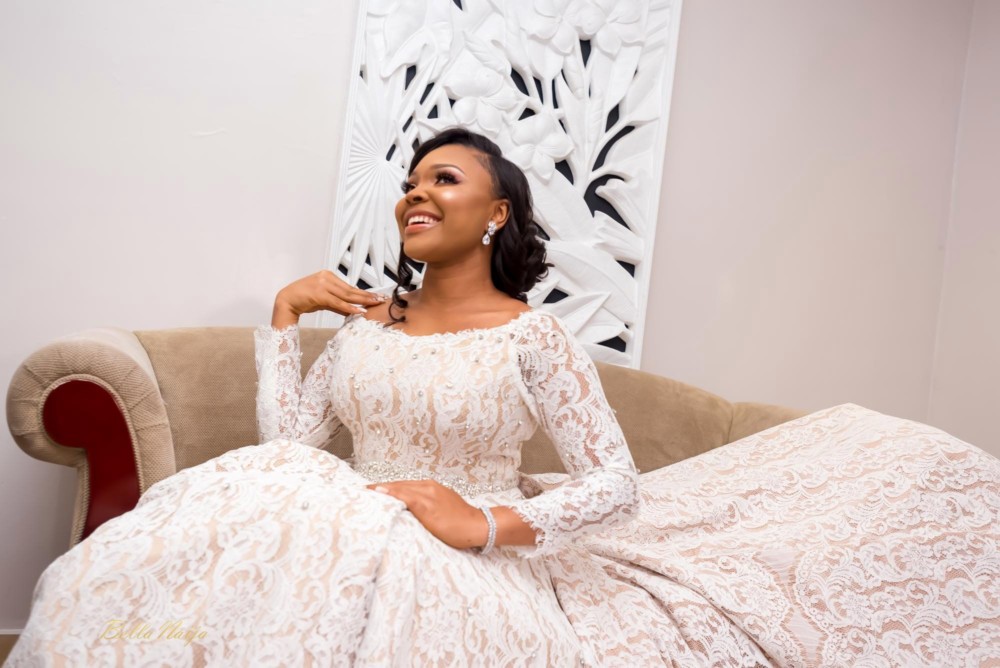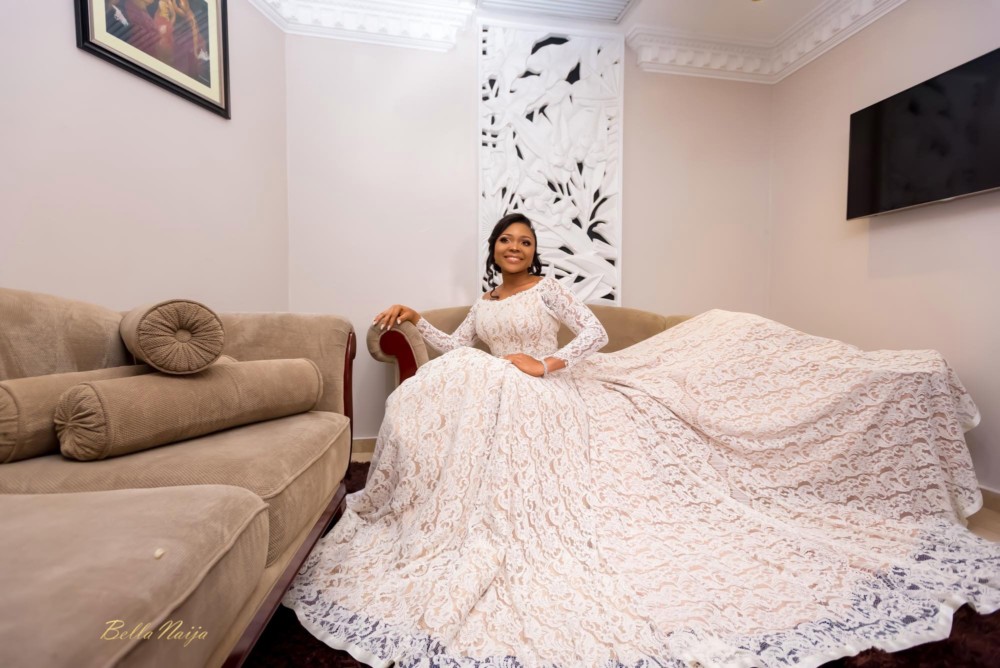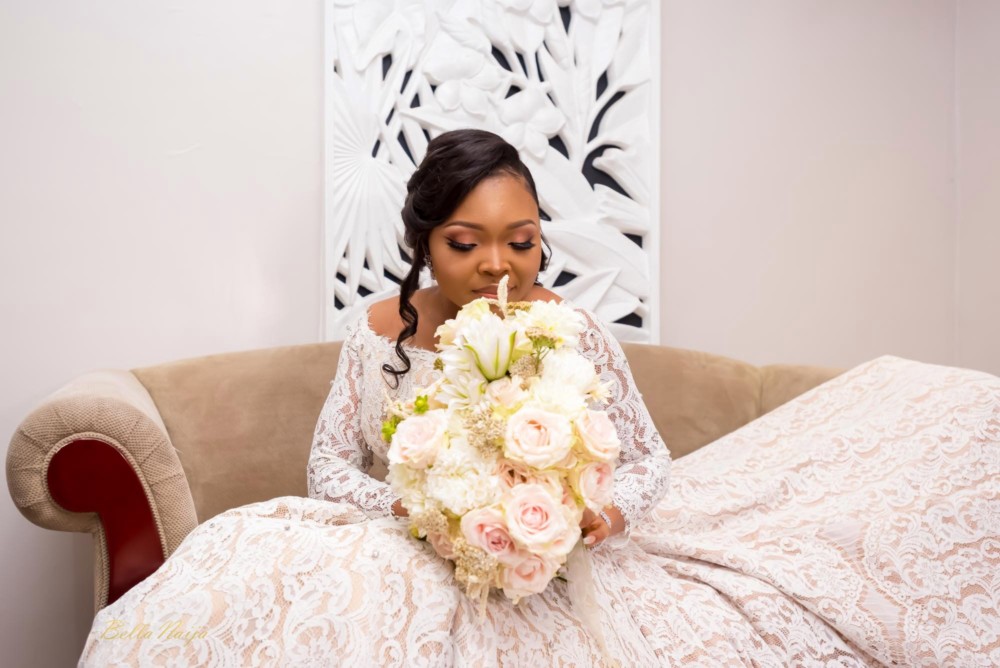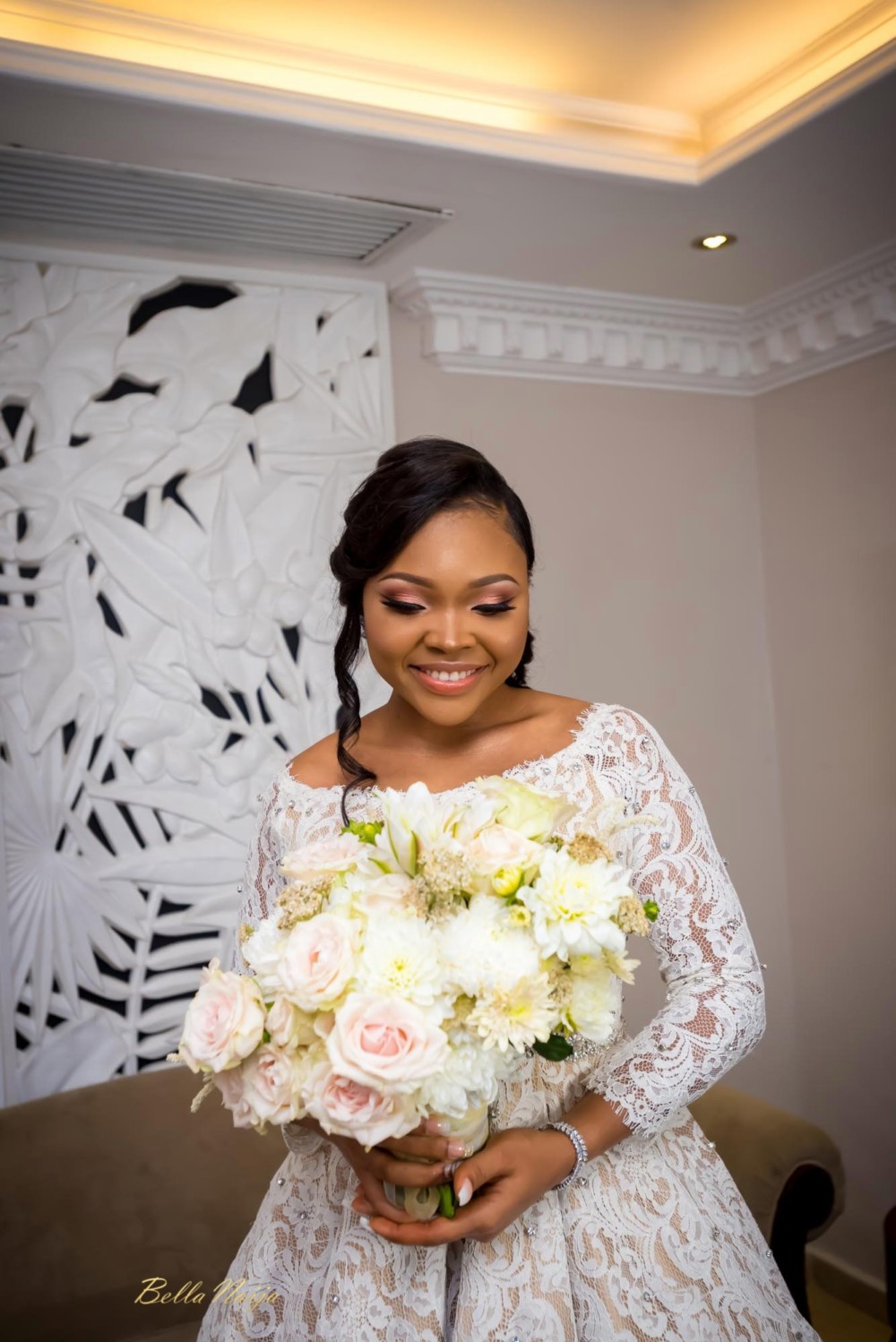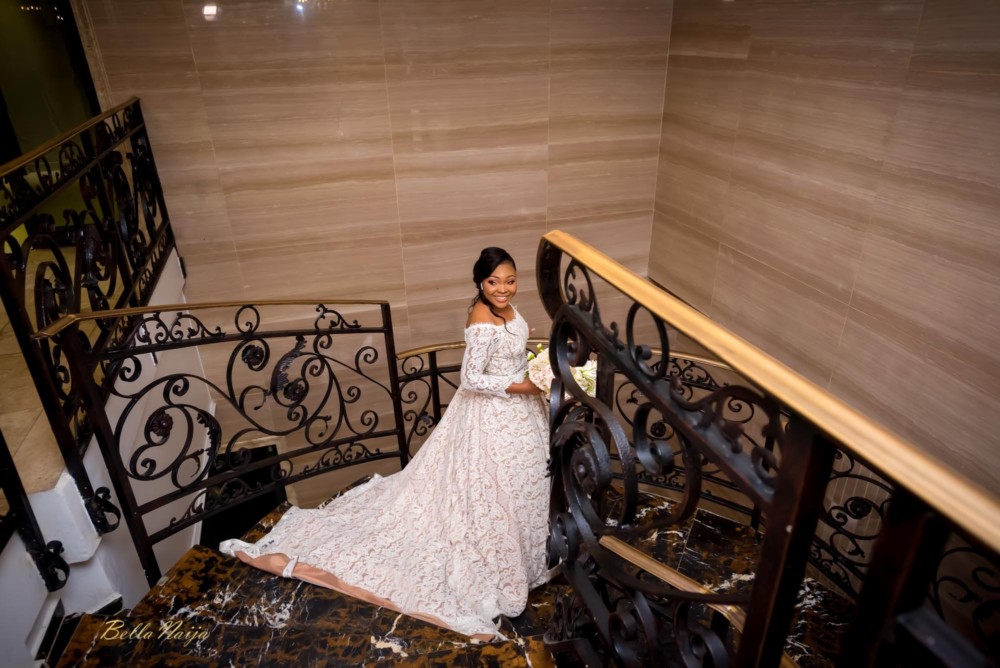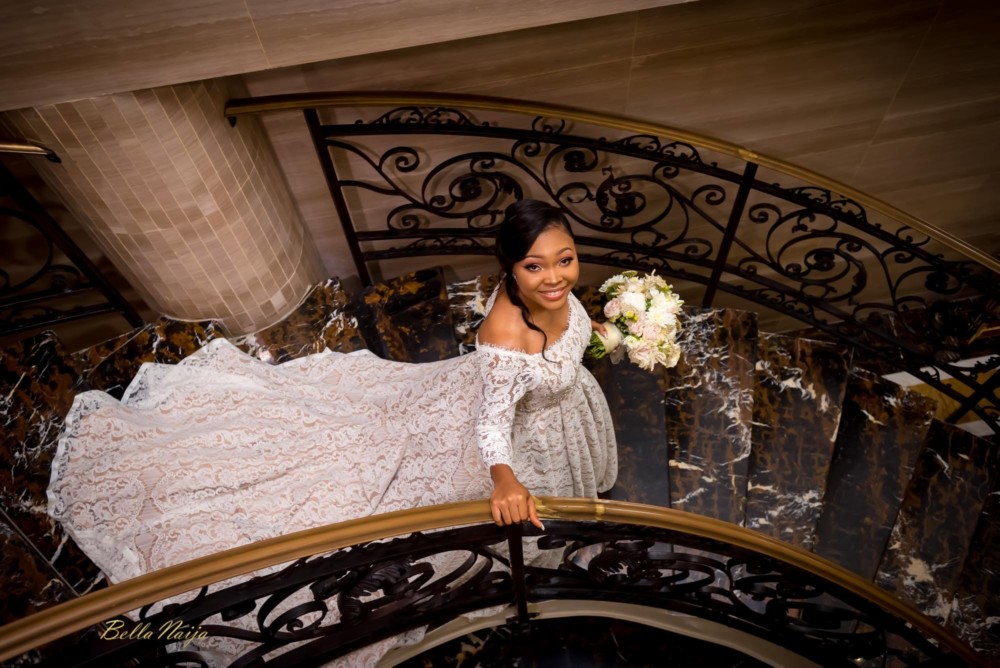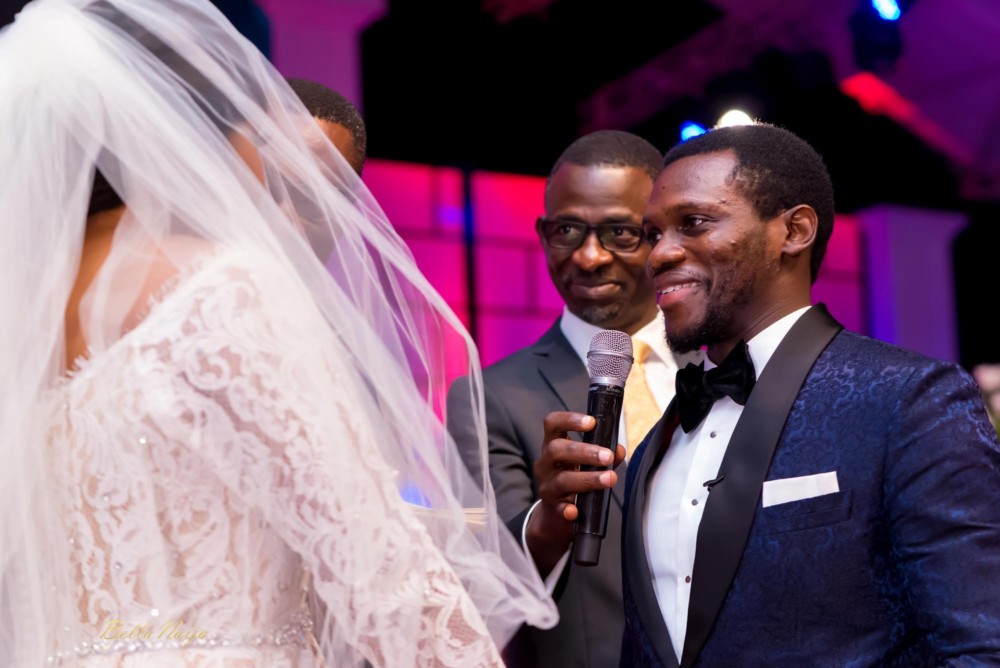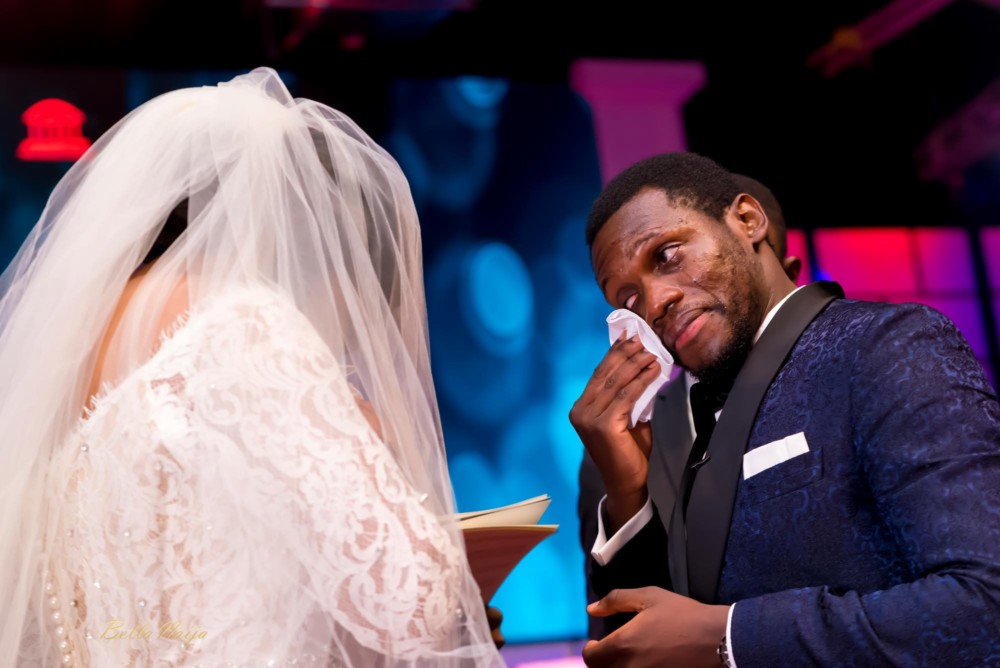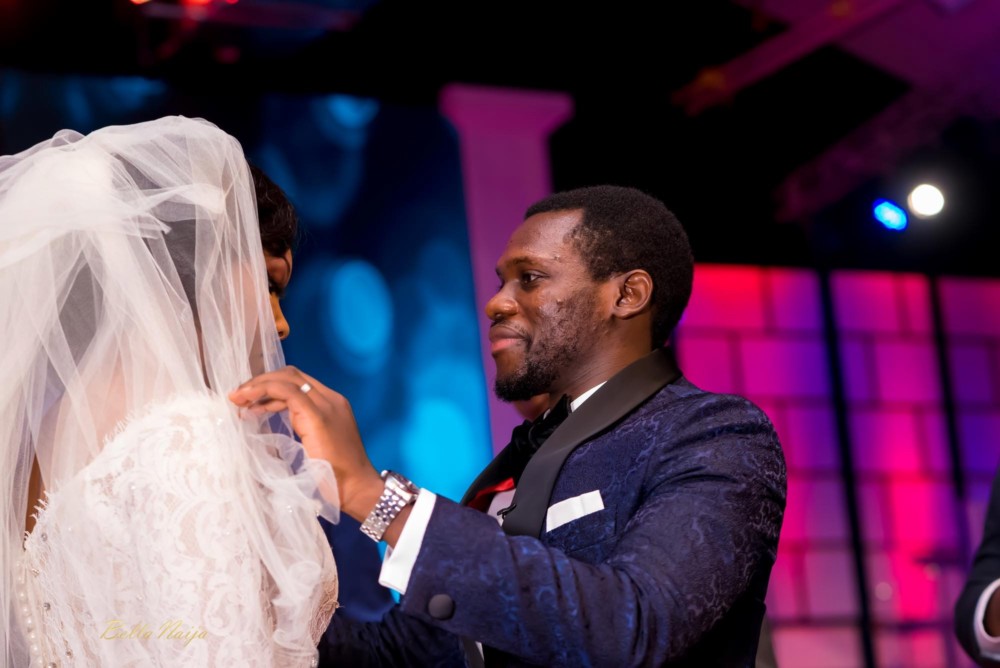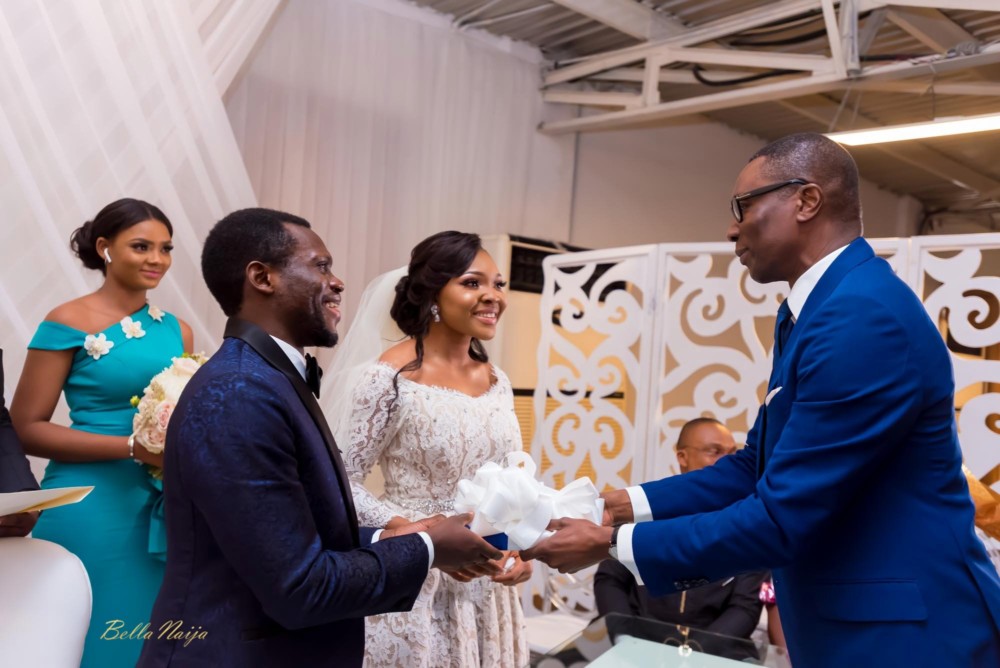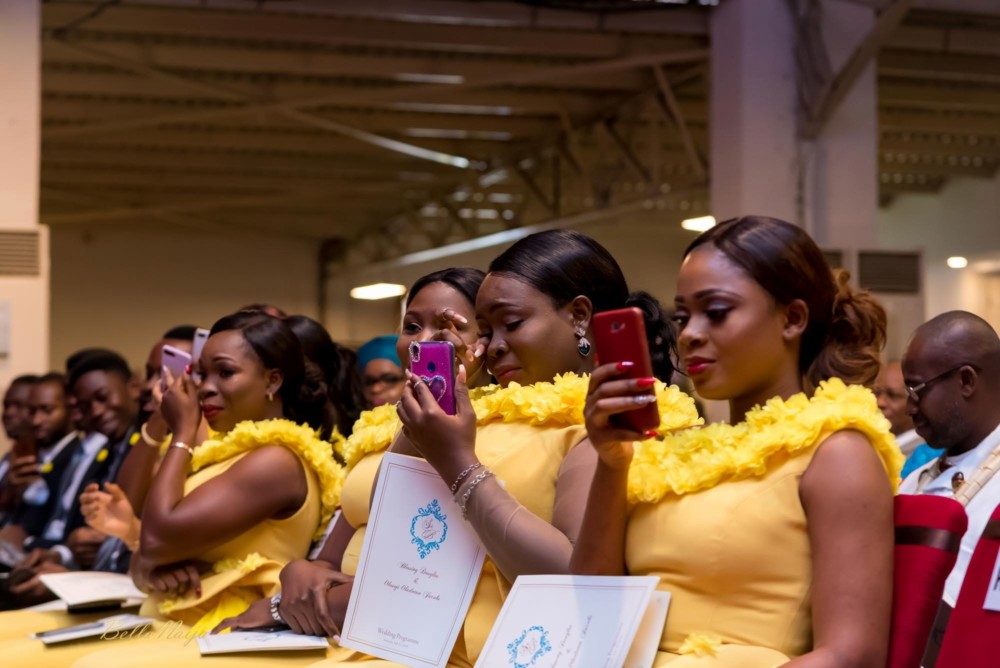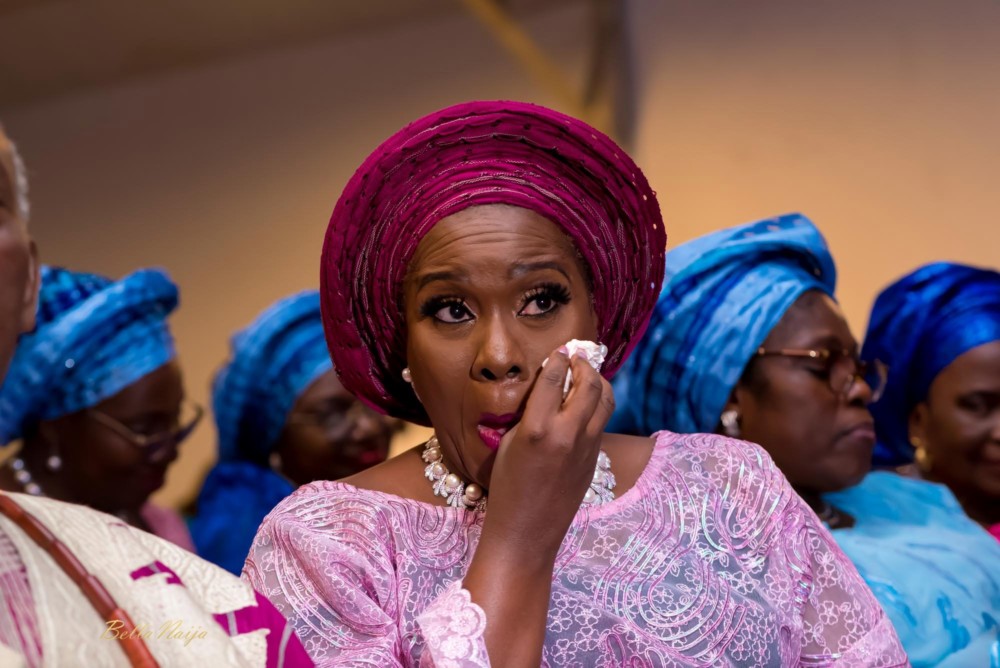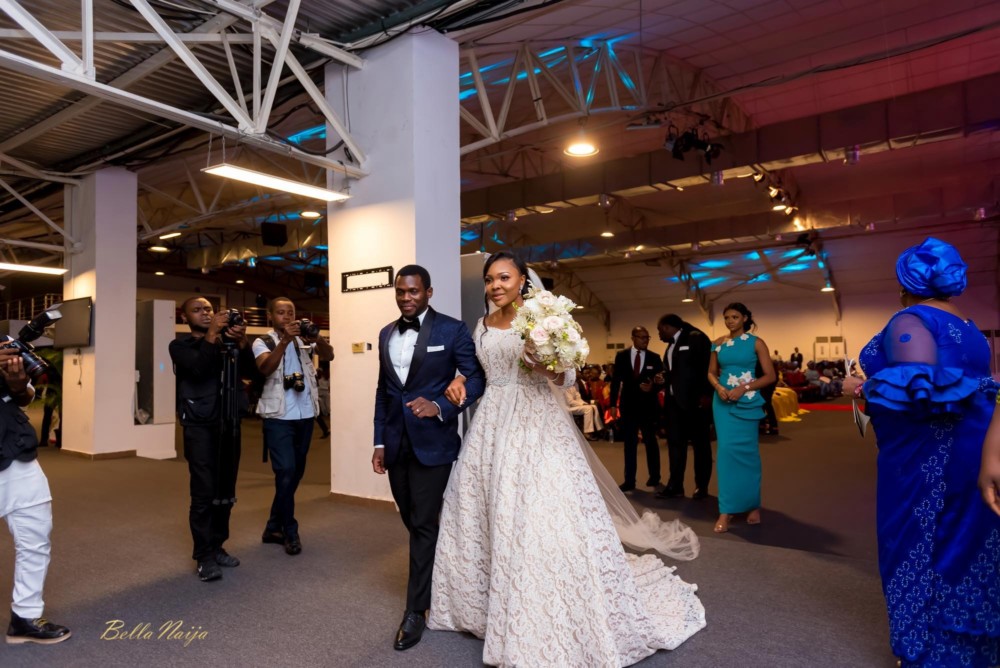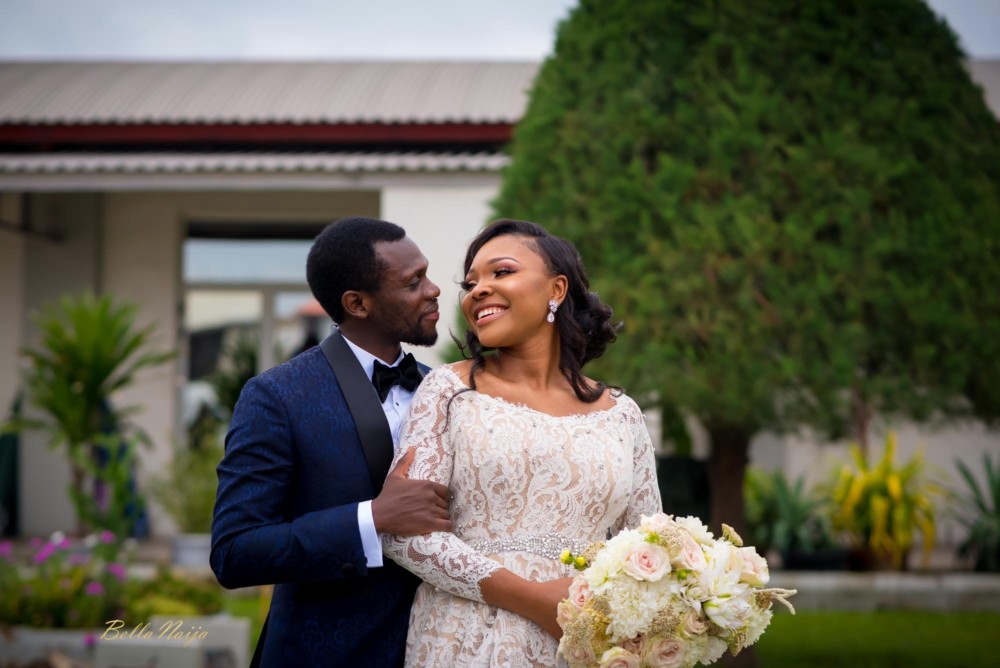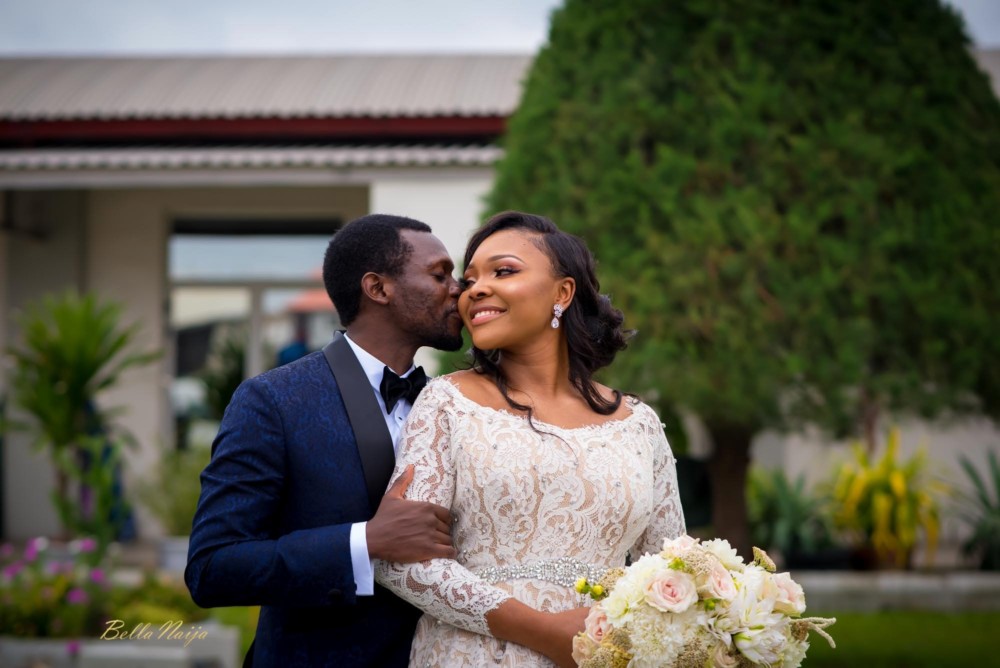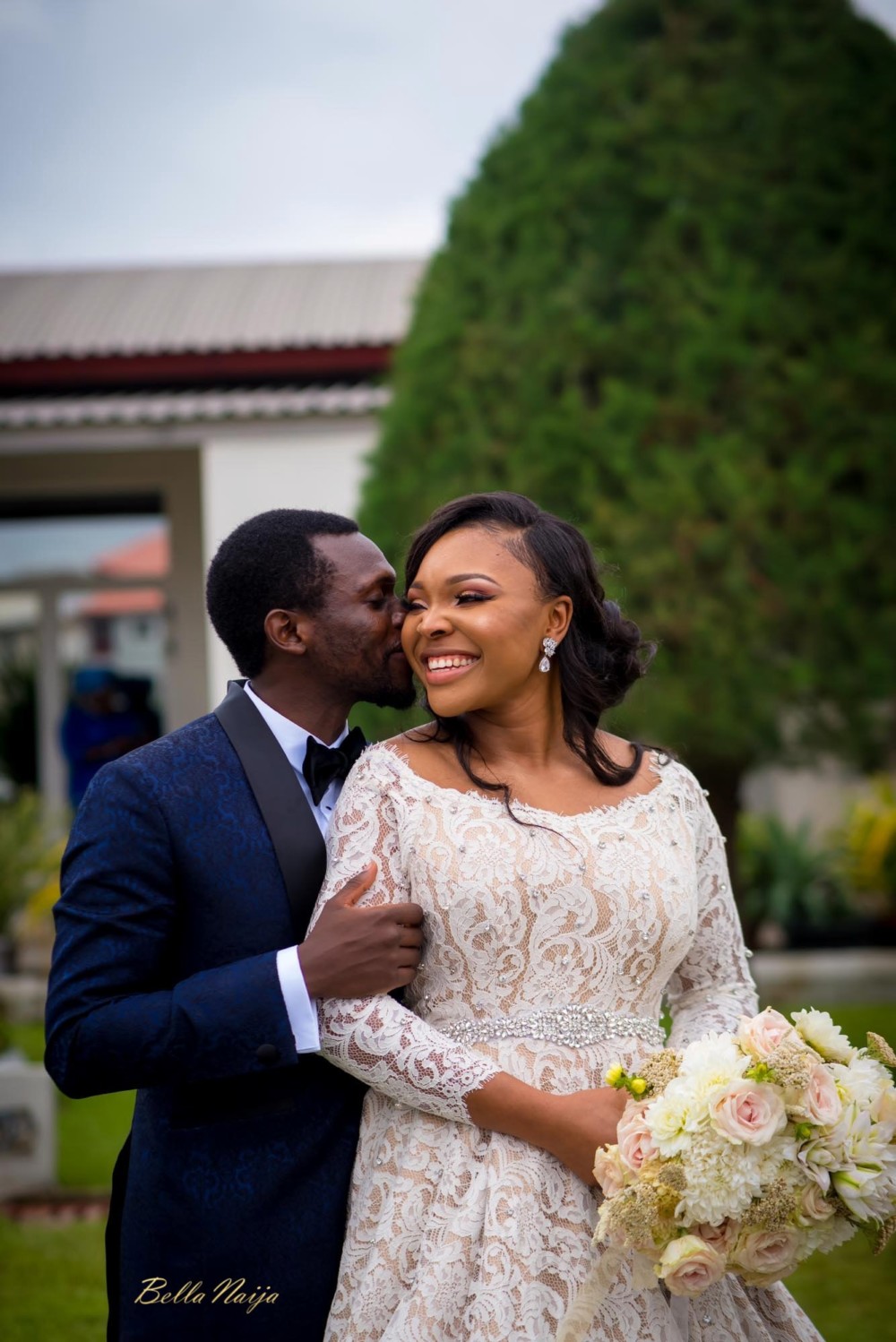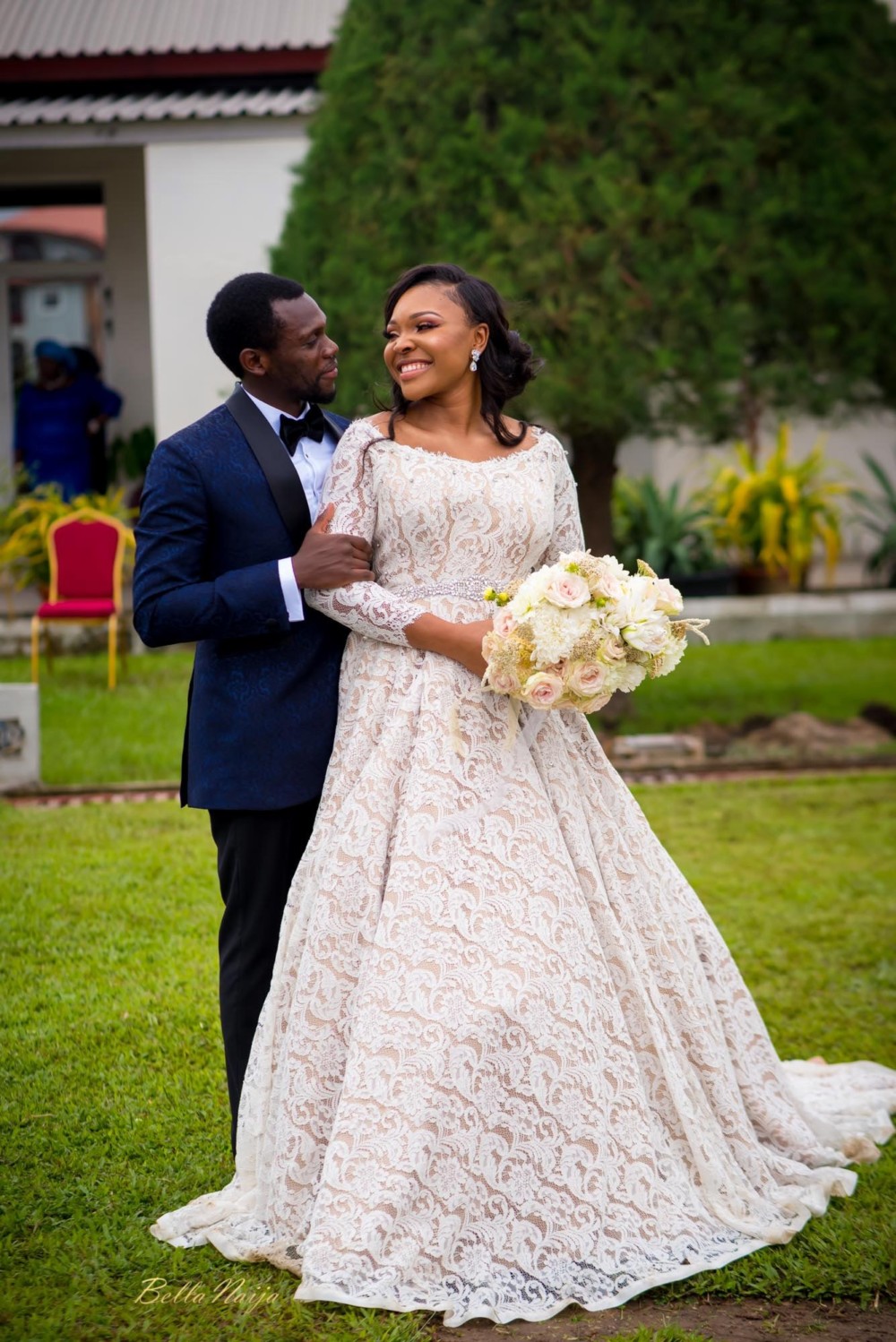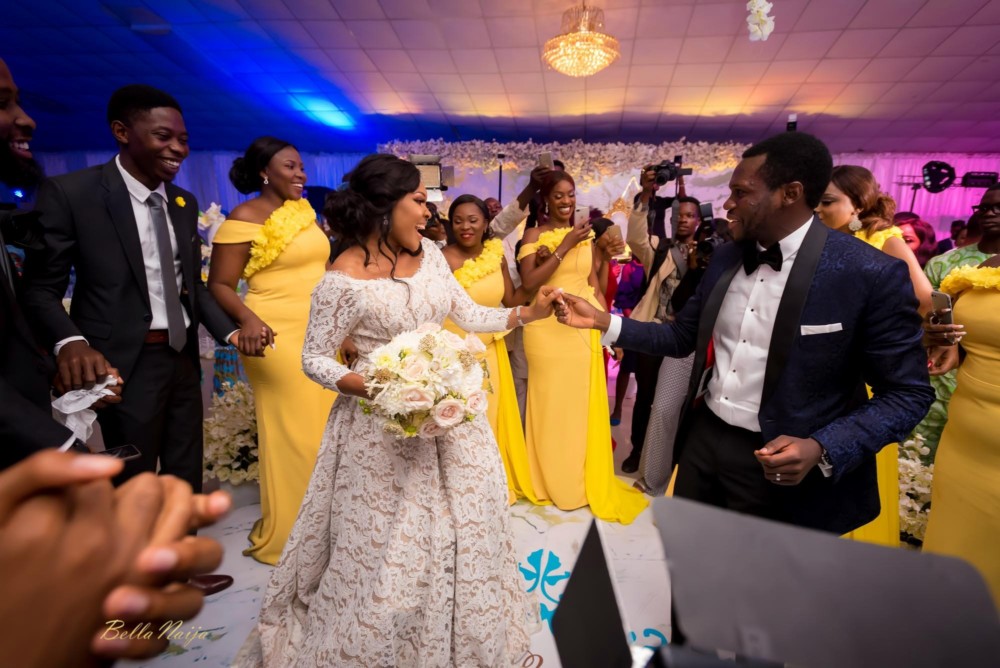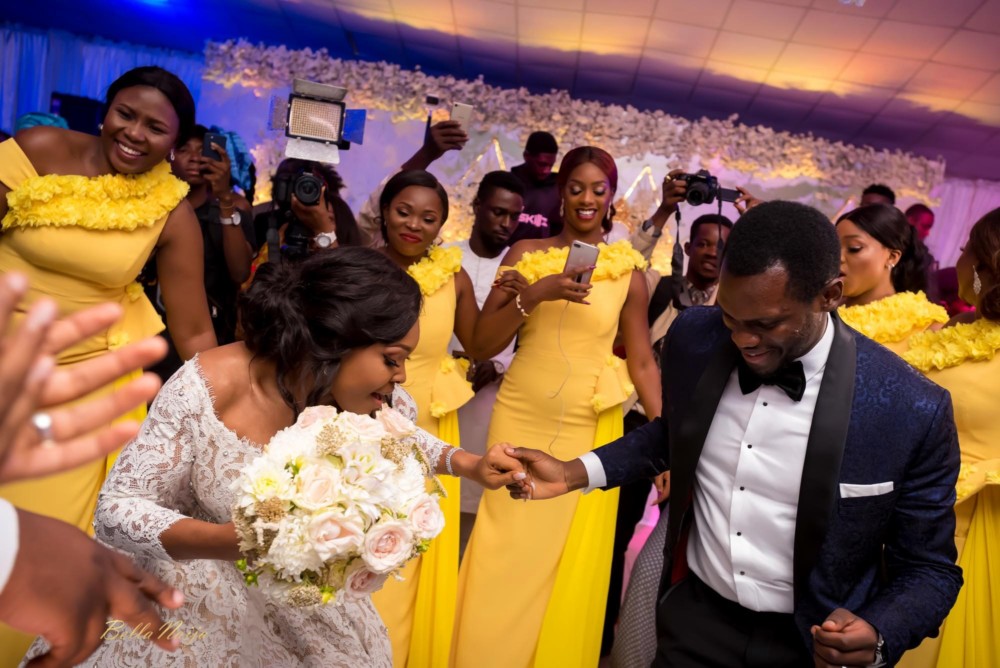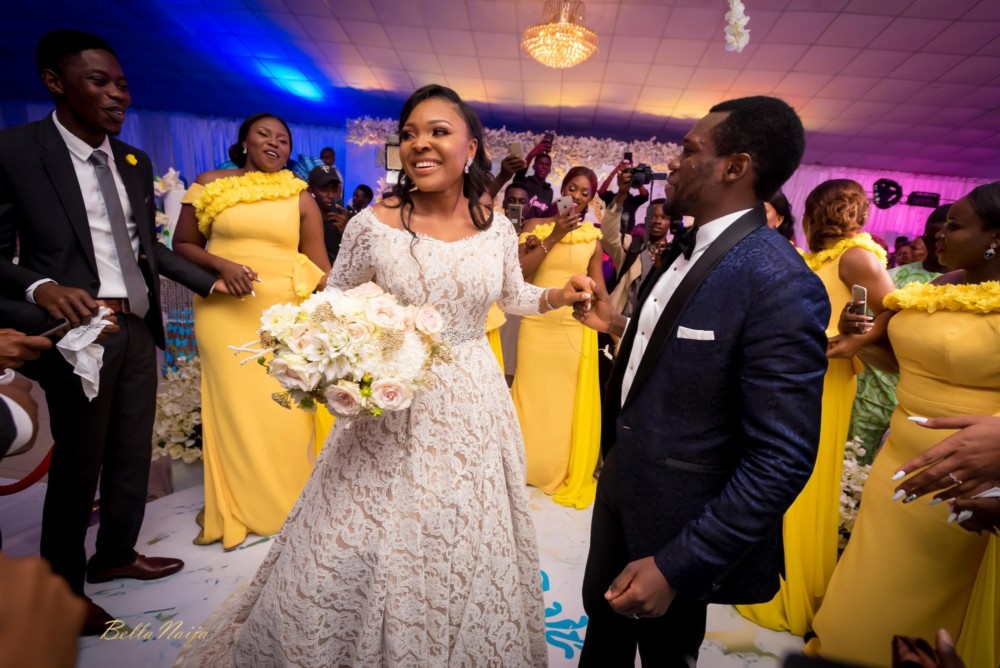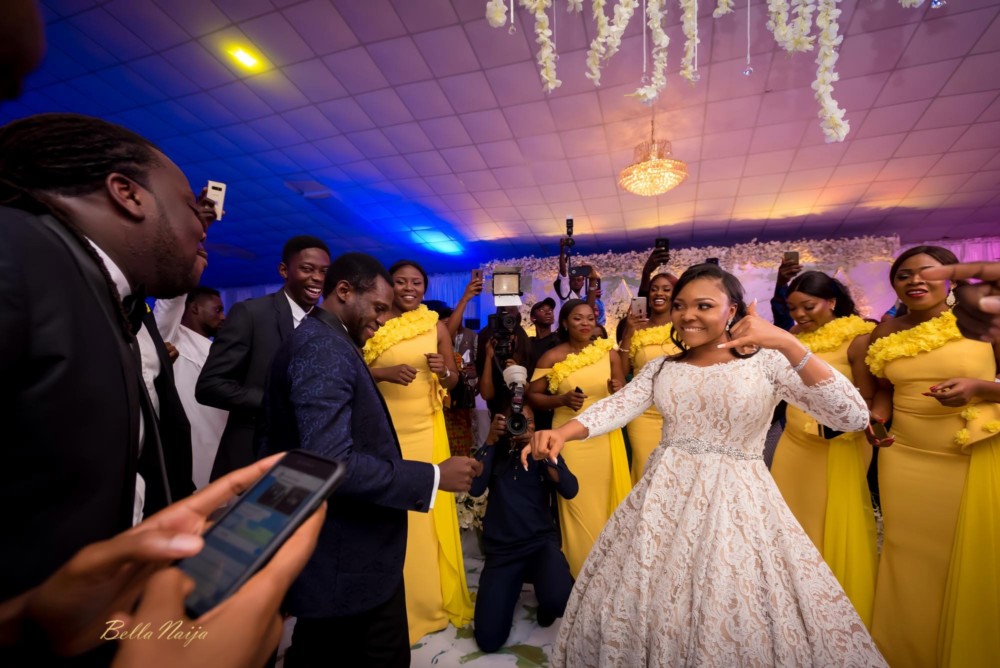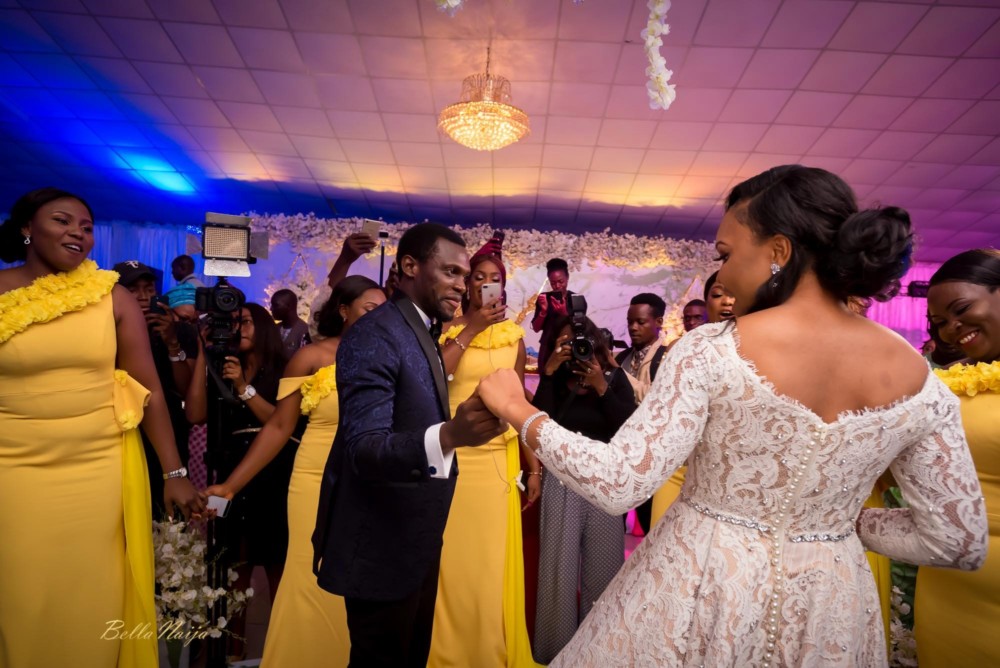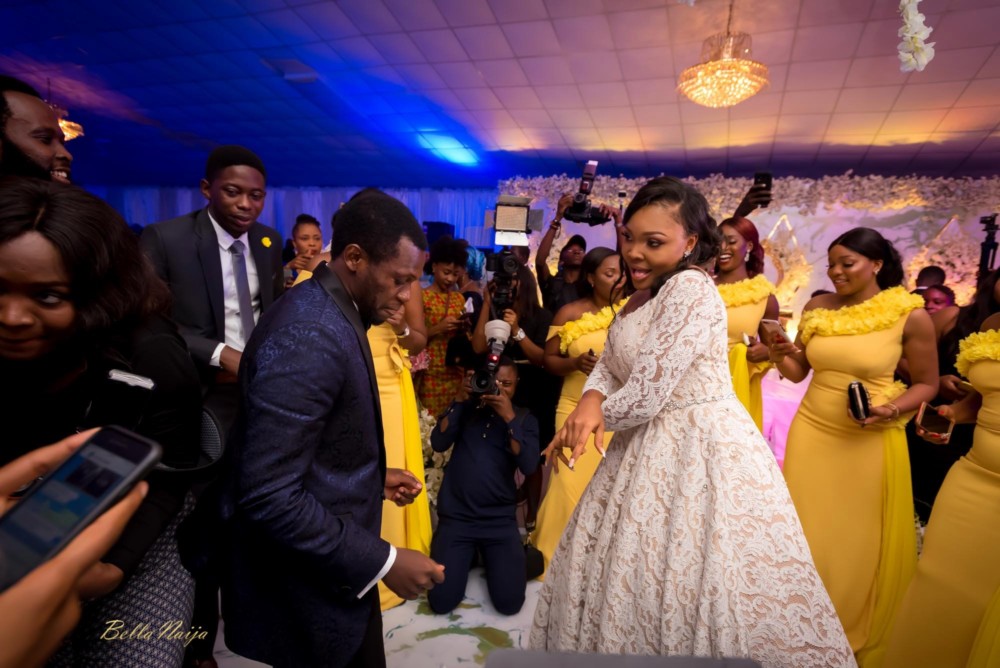 Traditional Wedding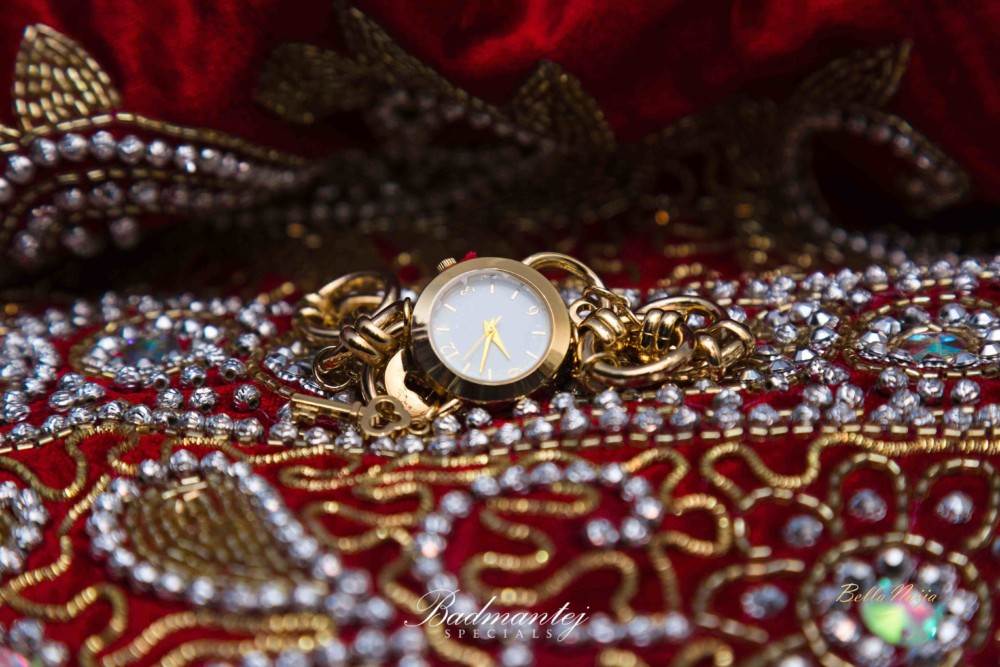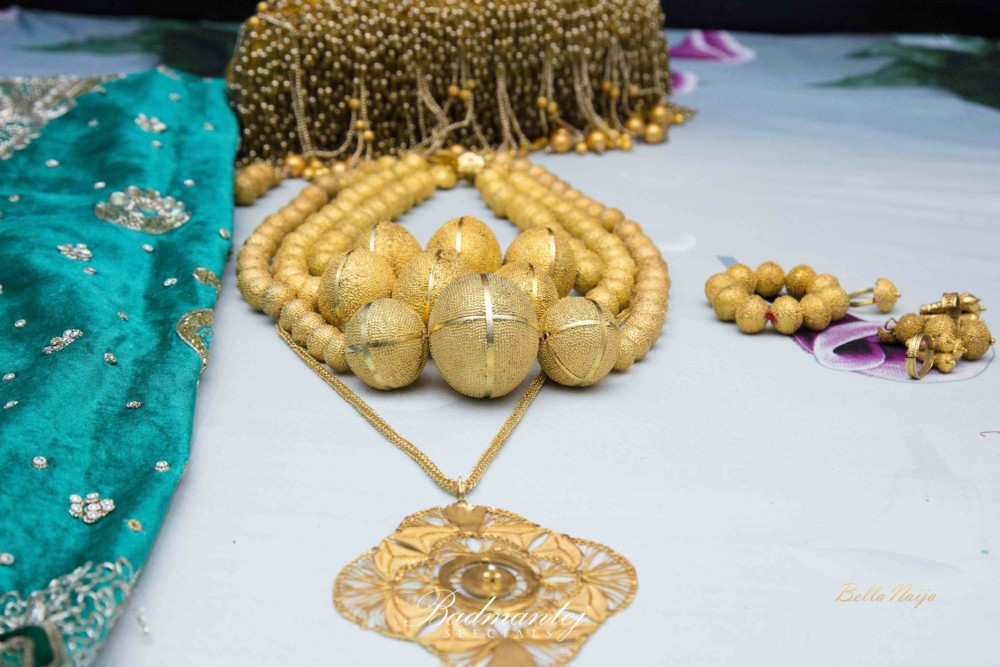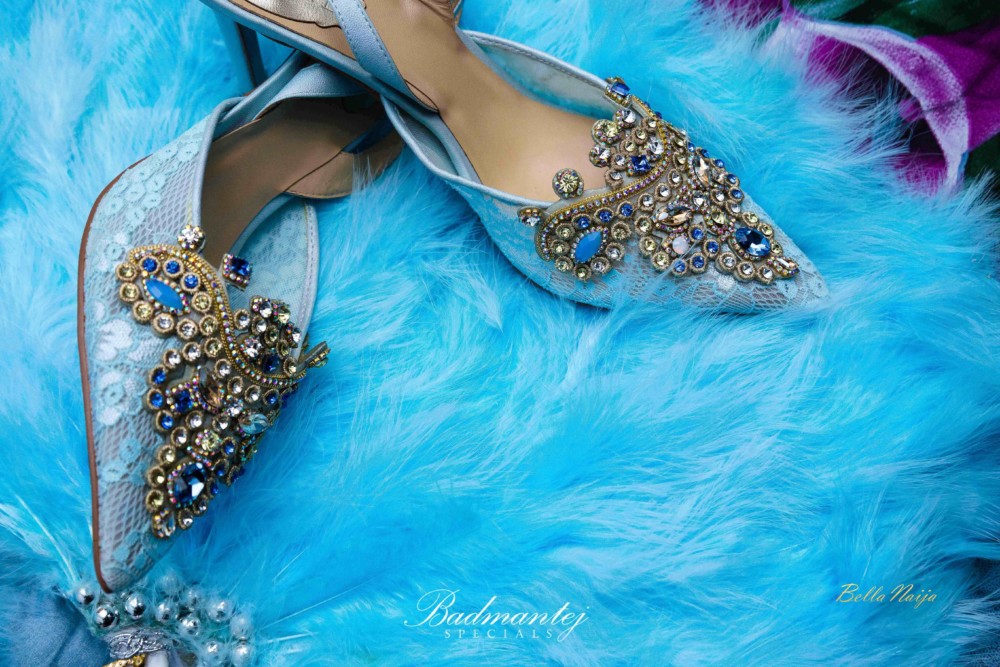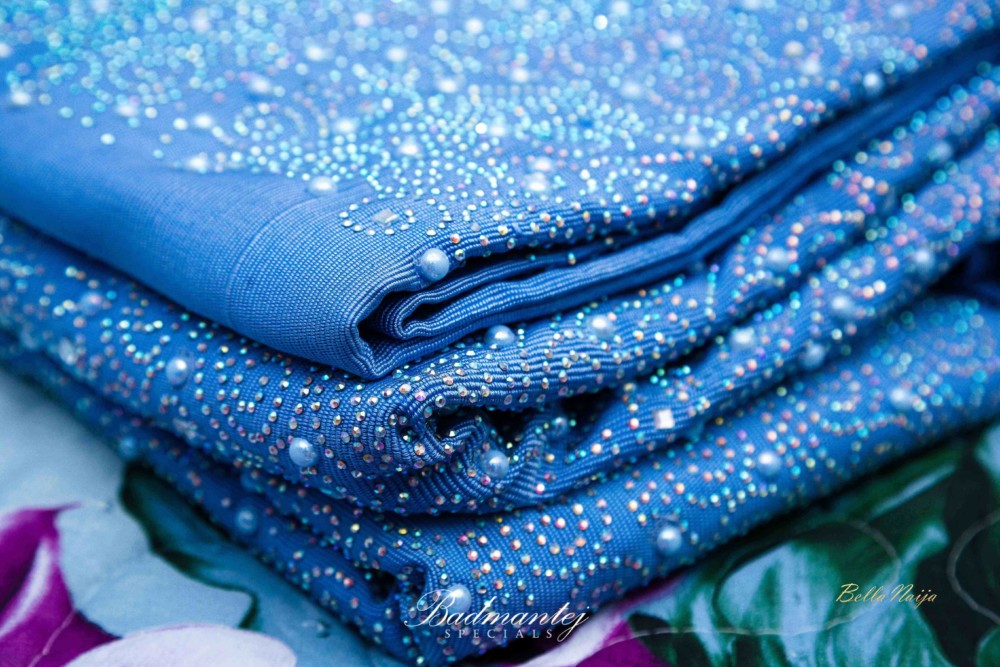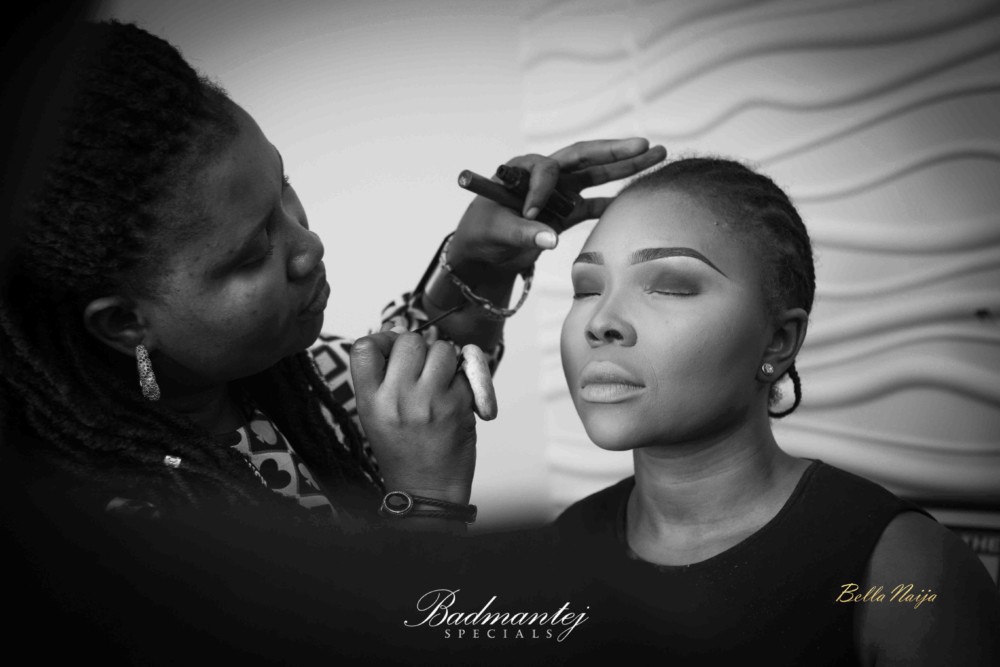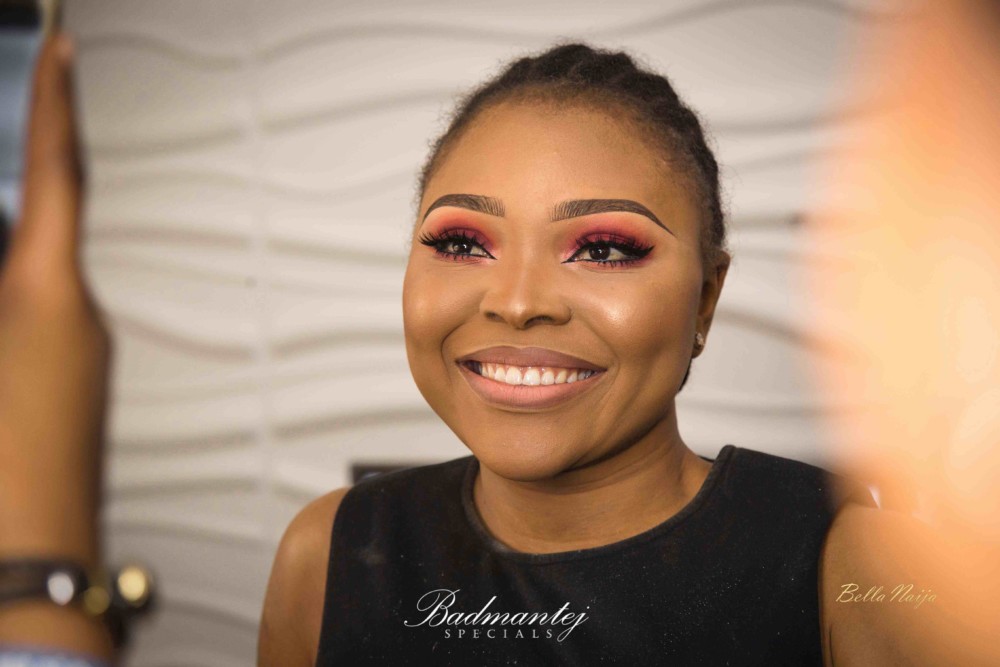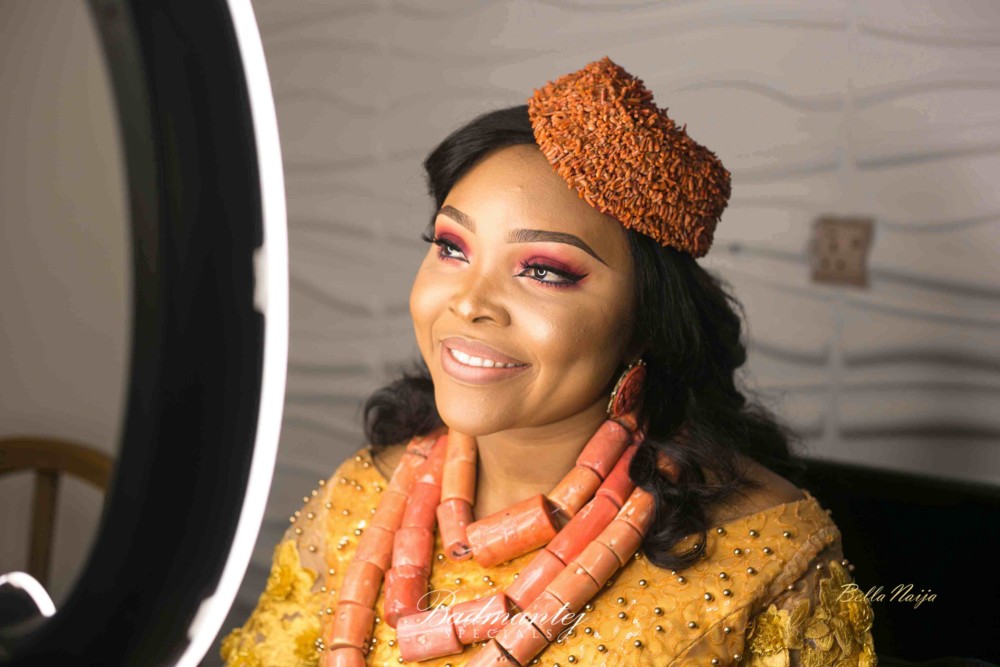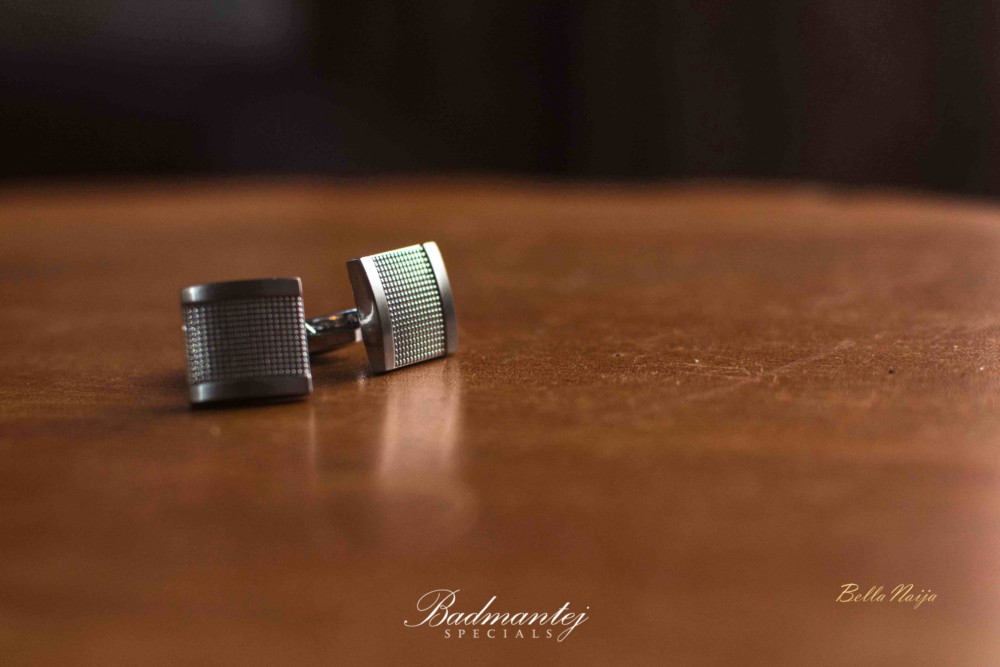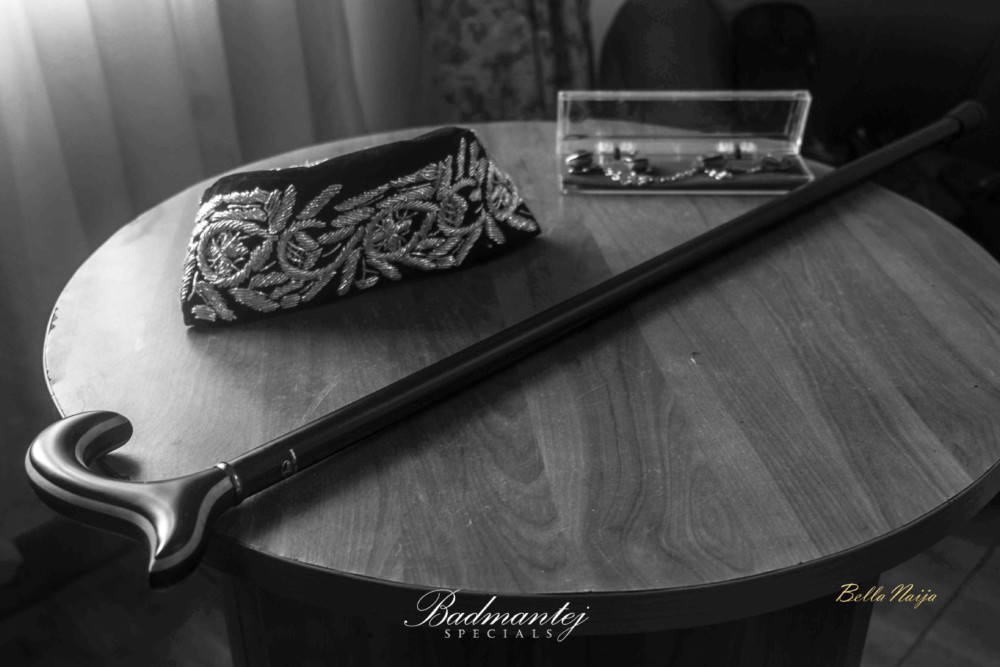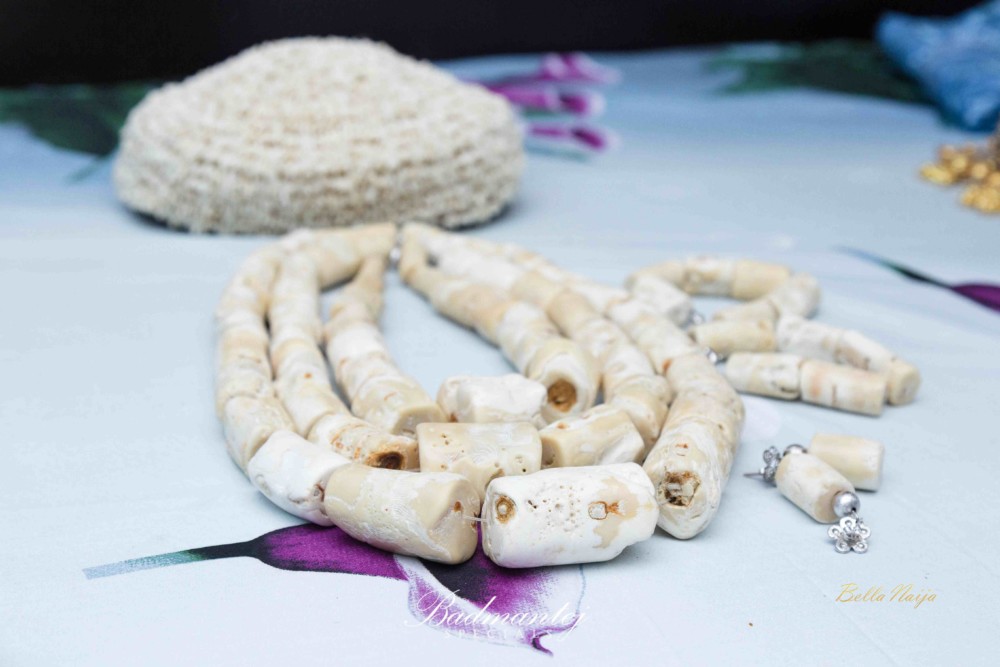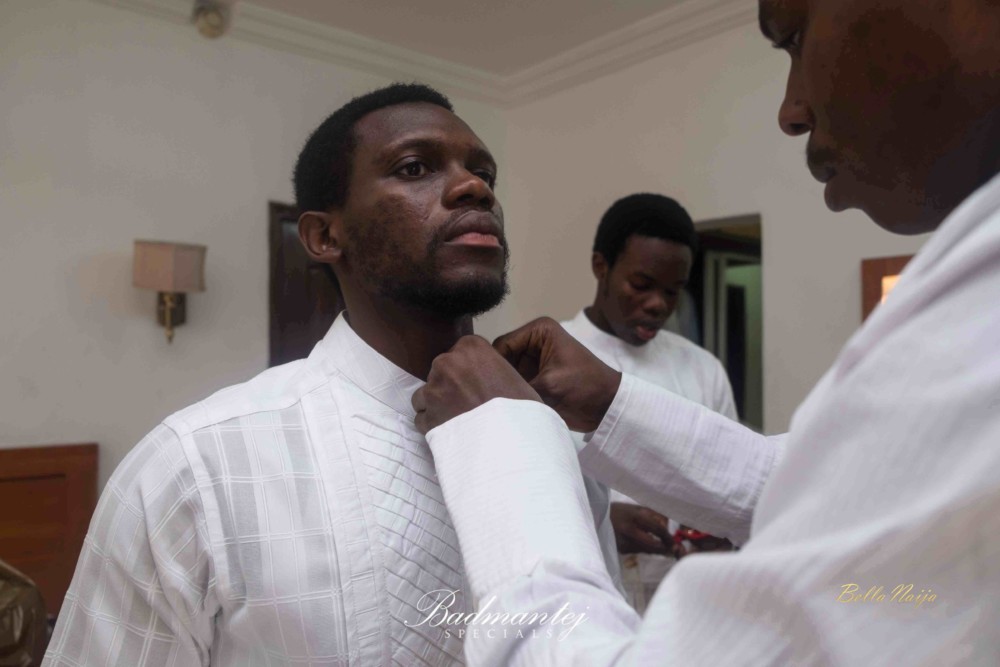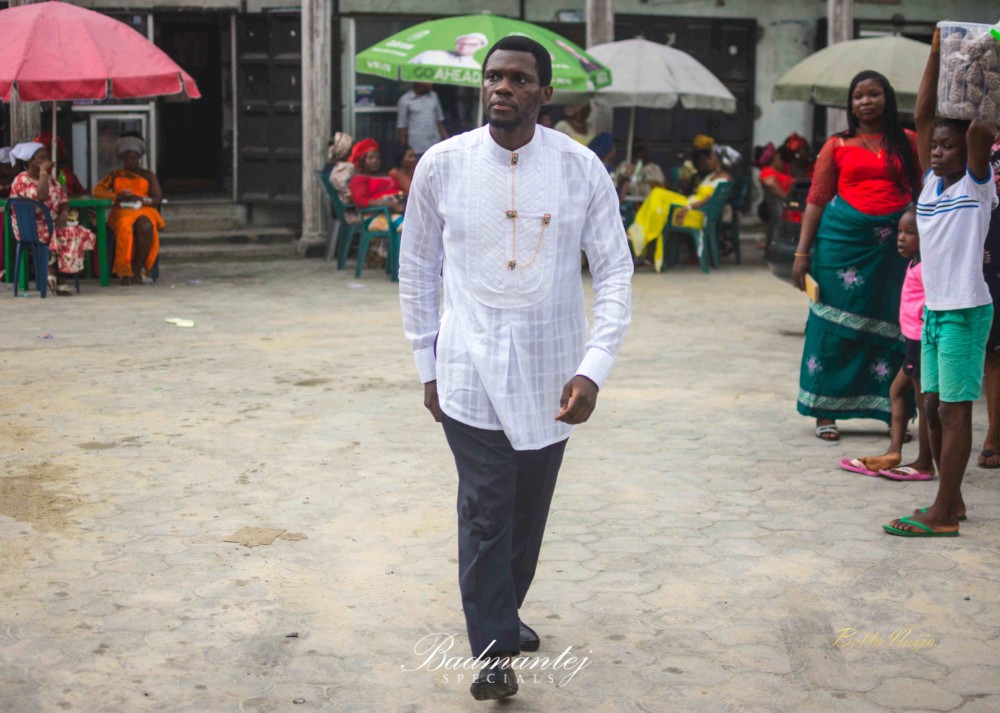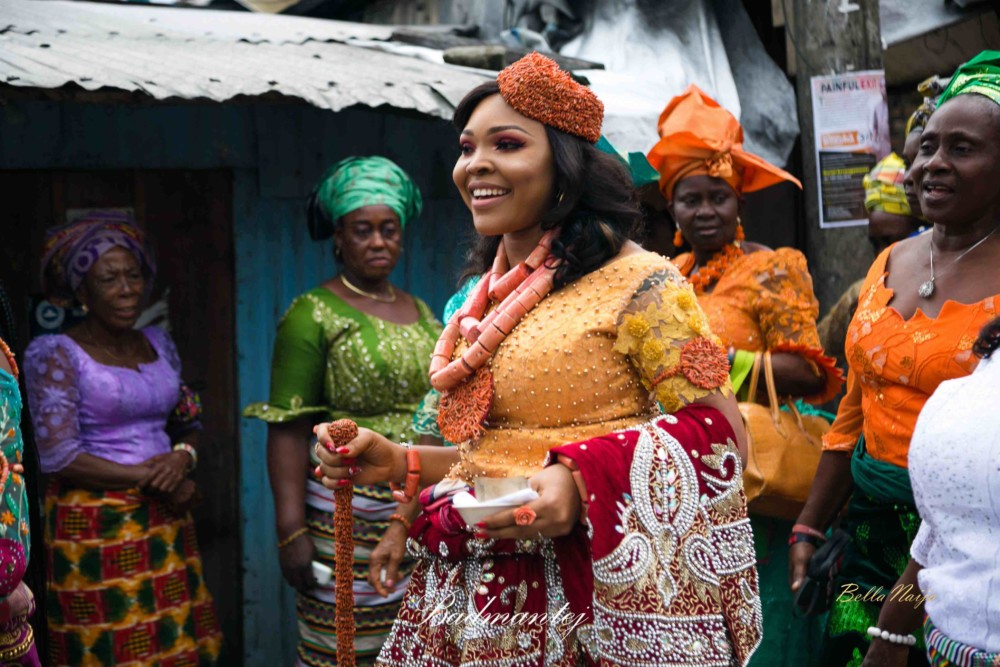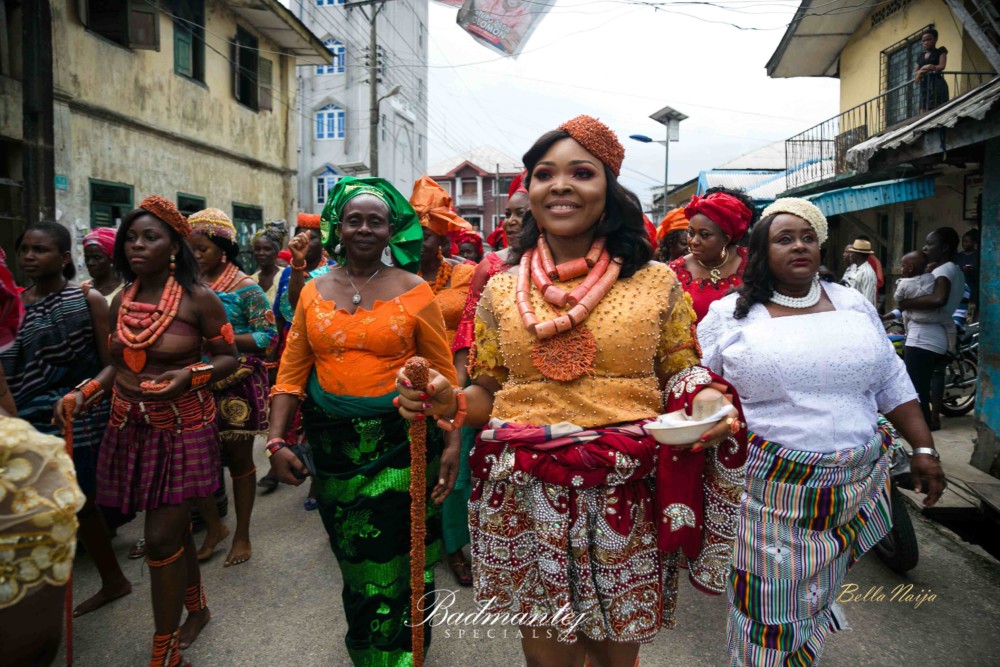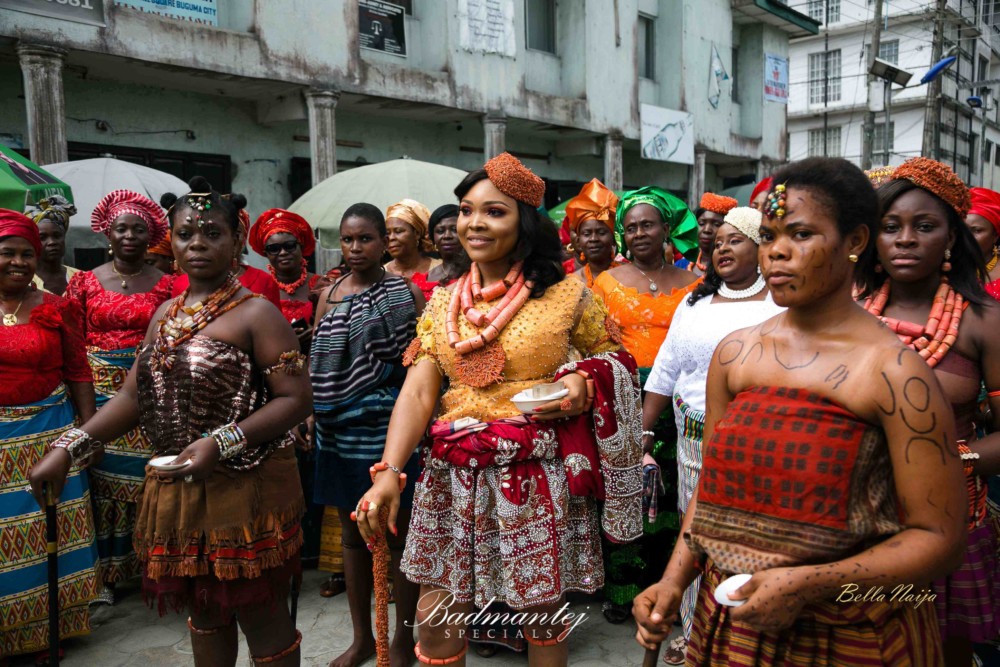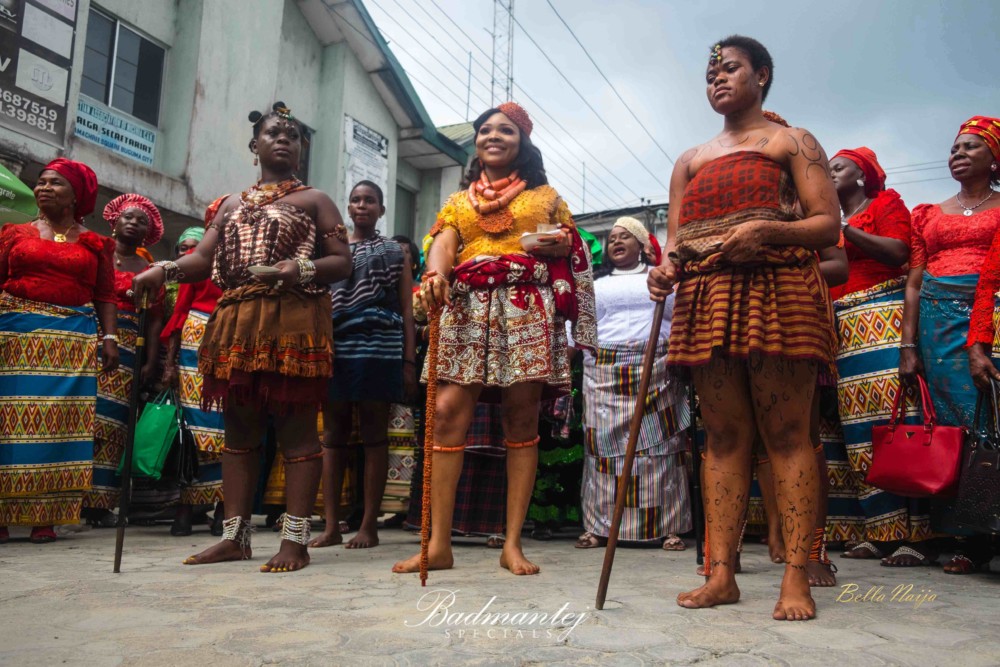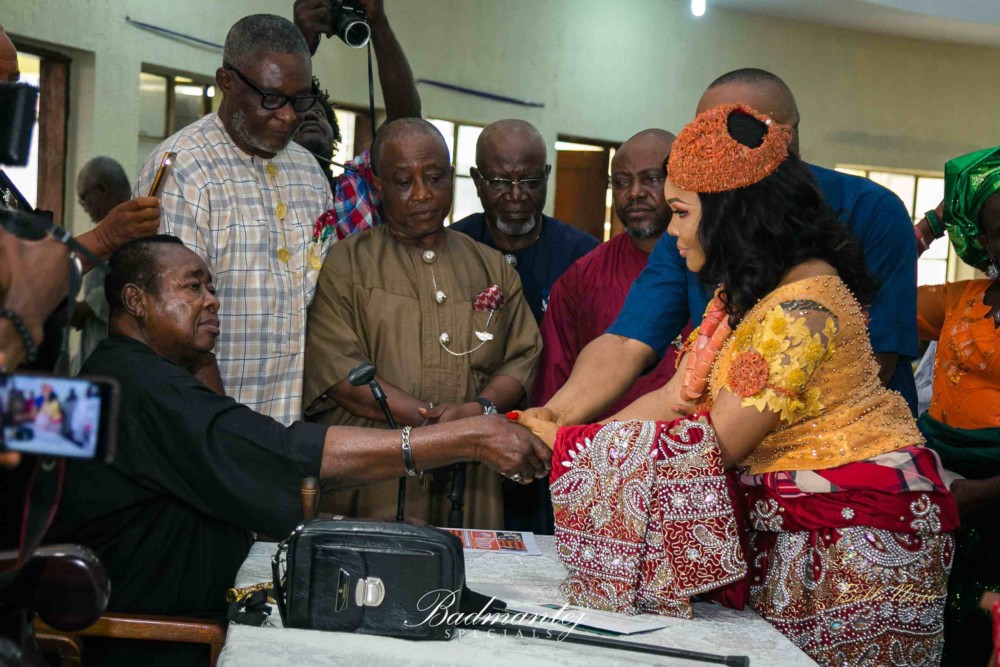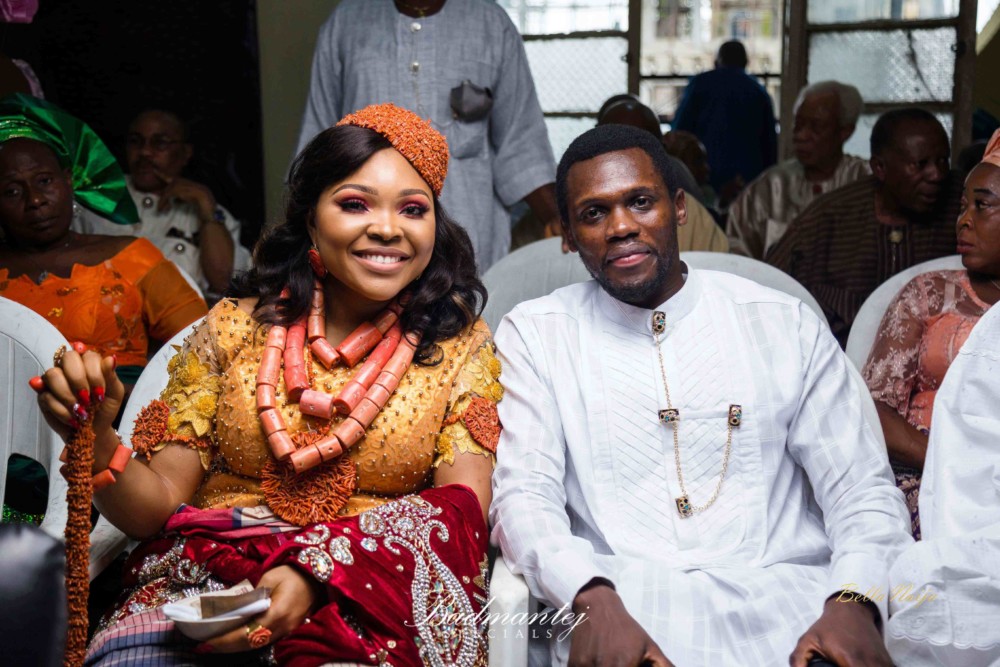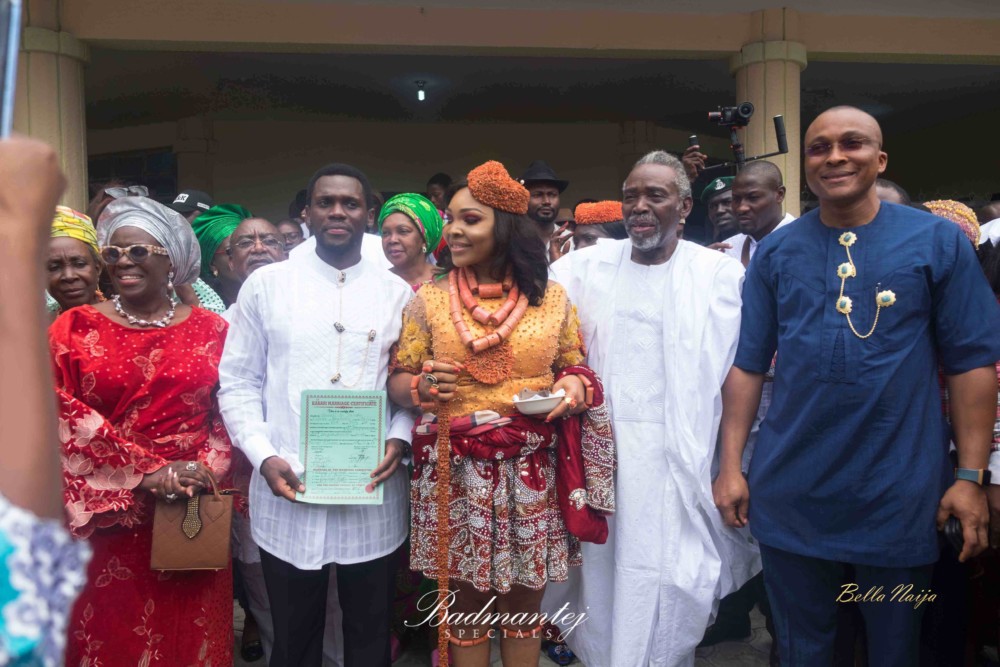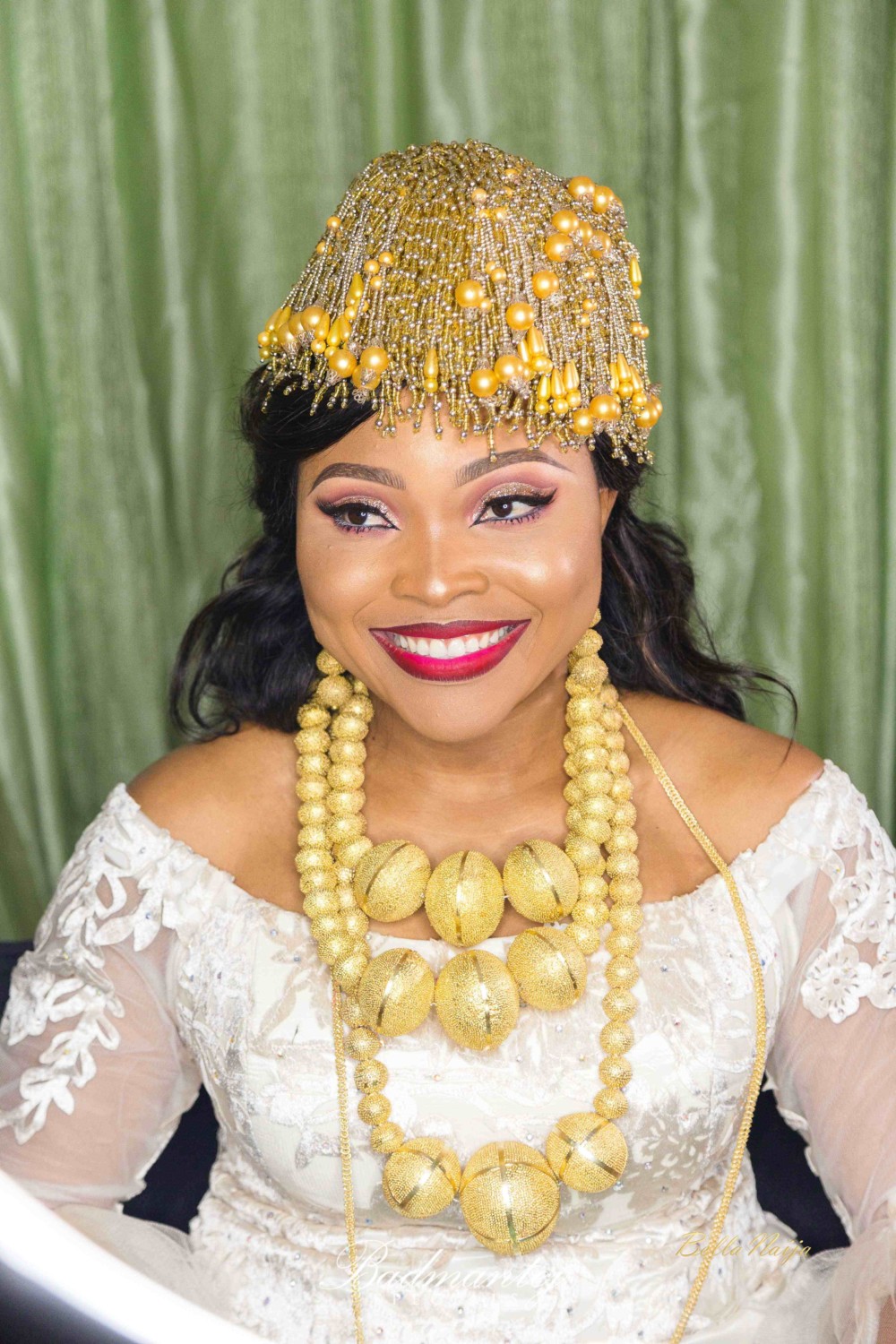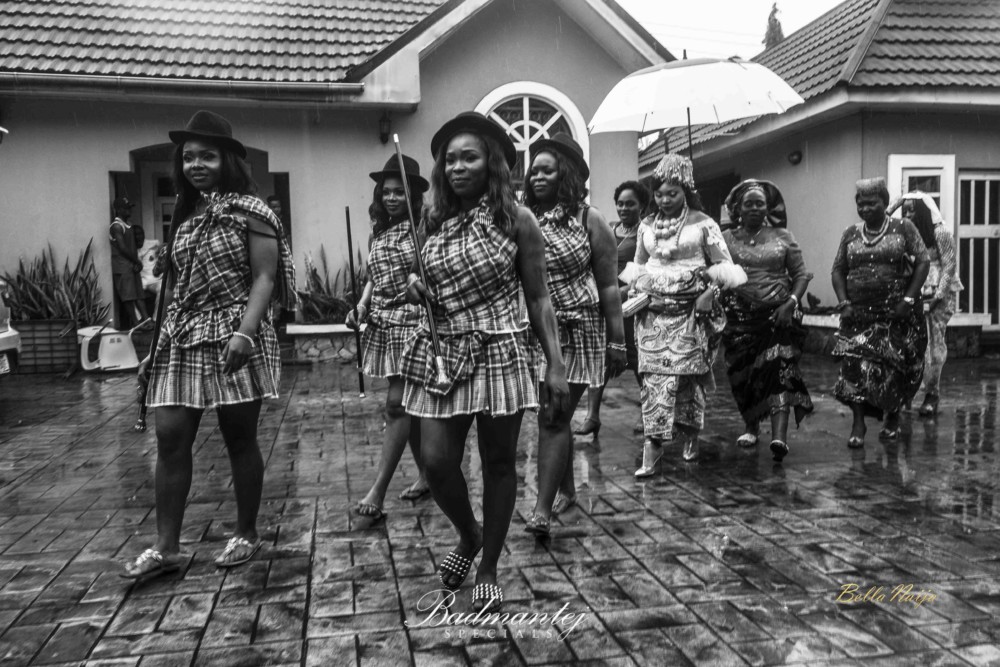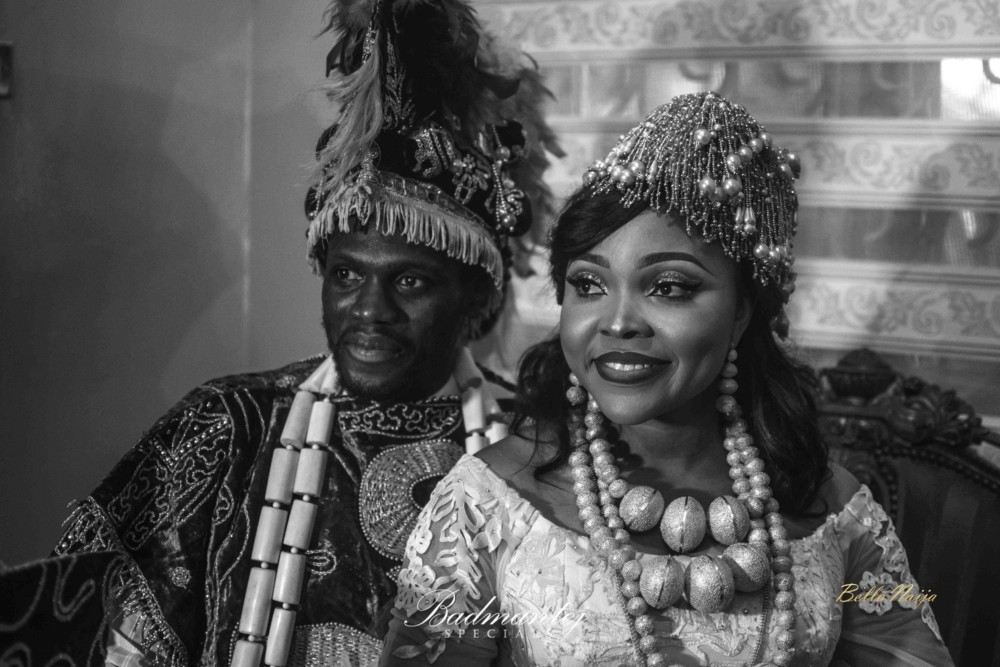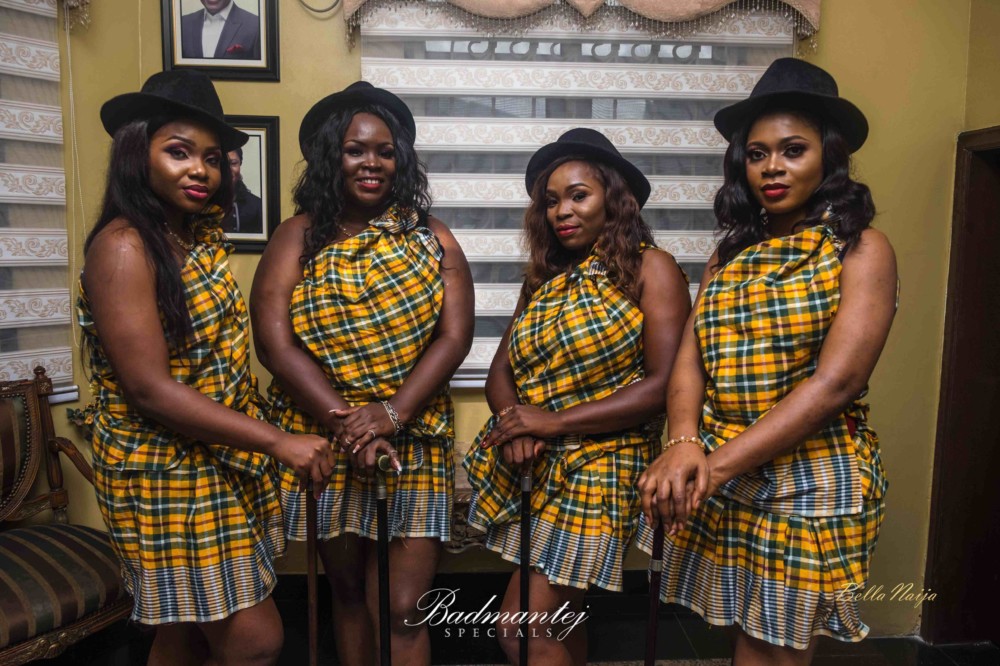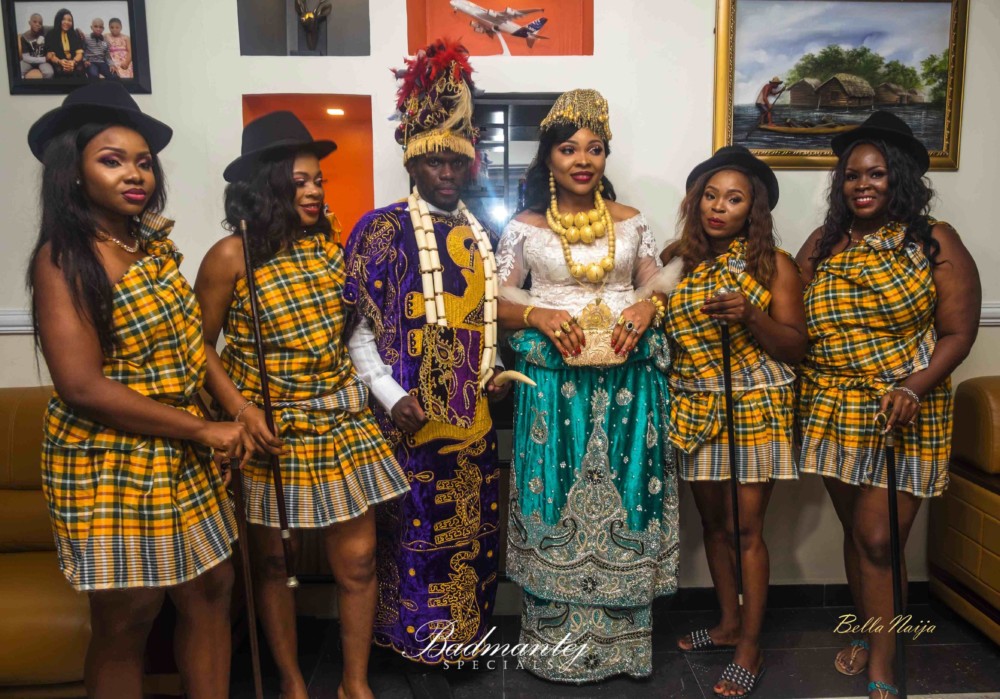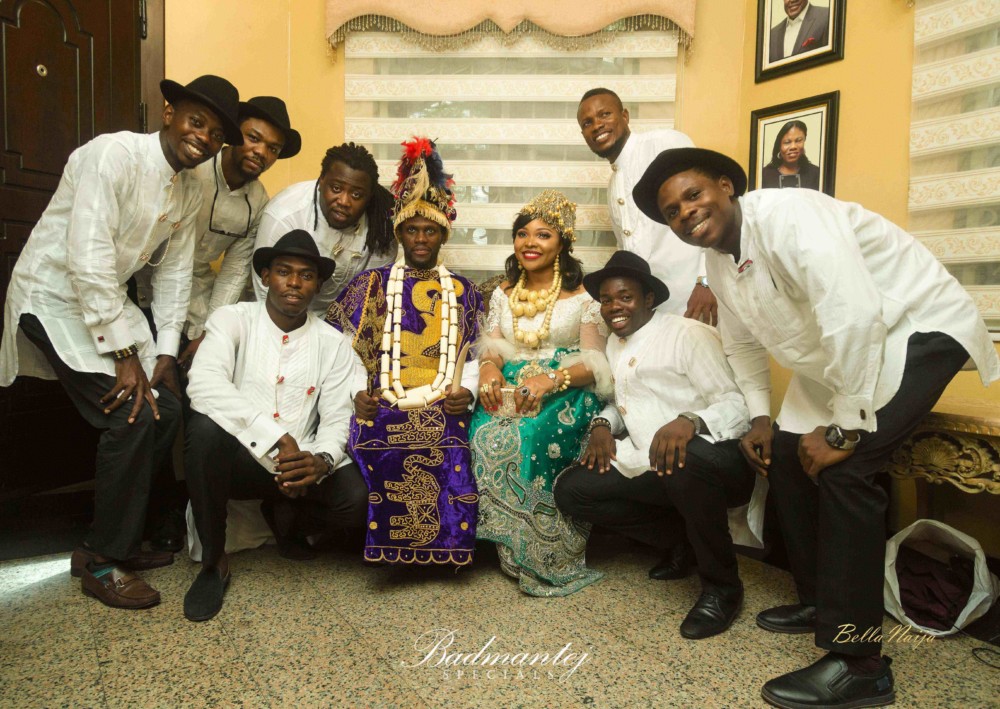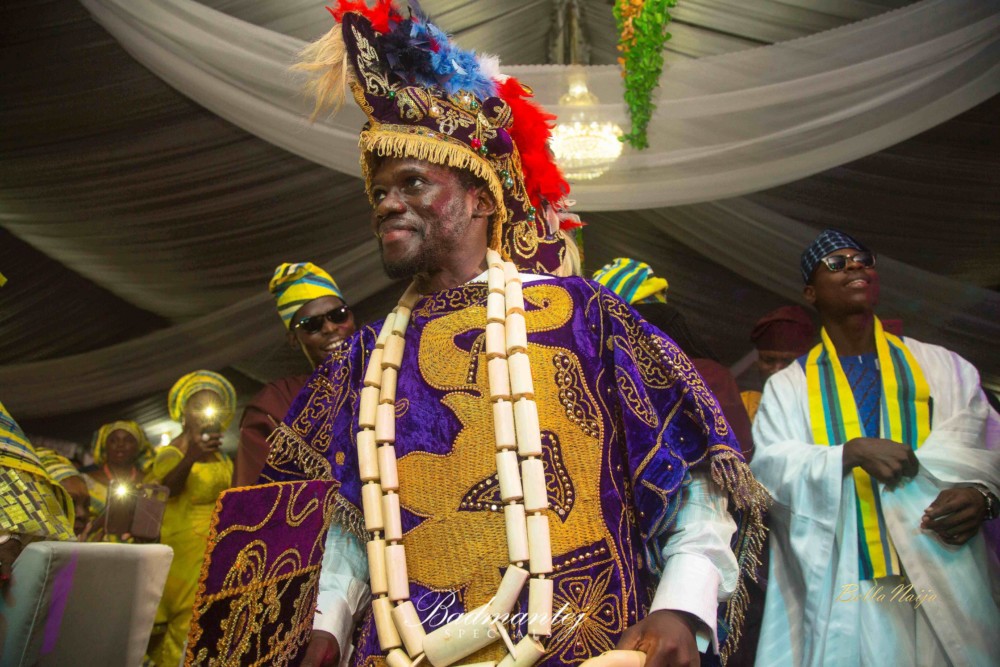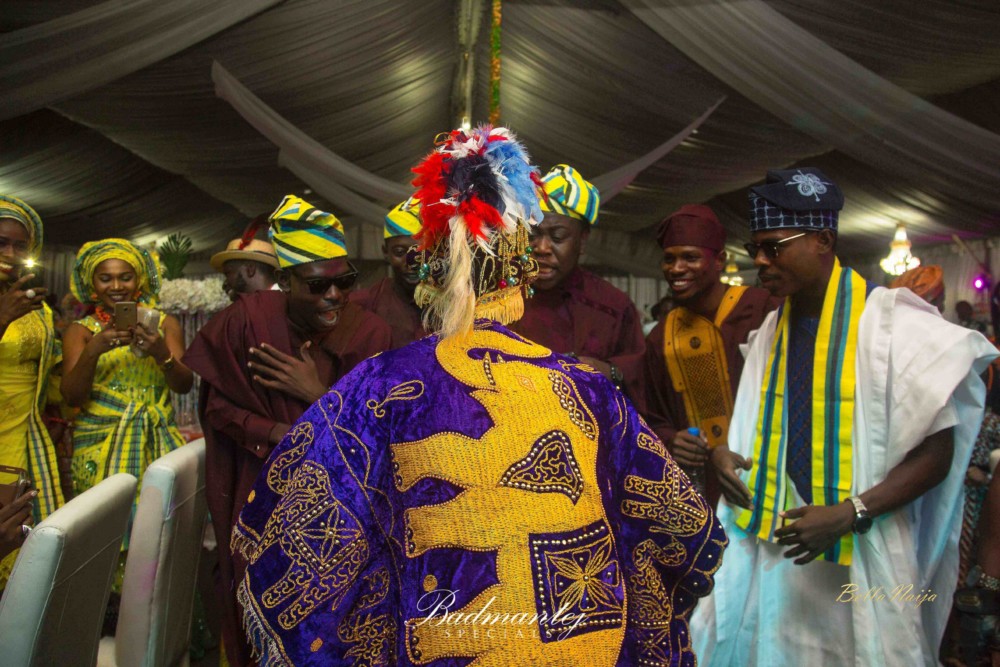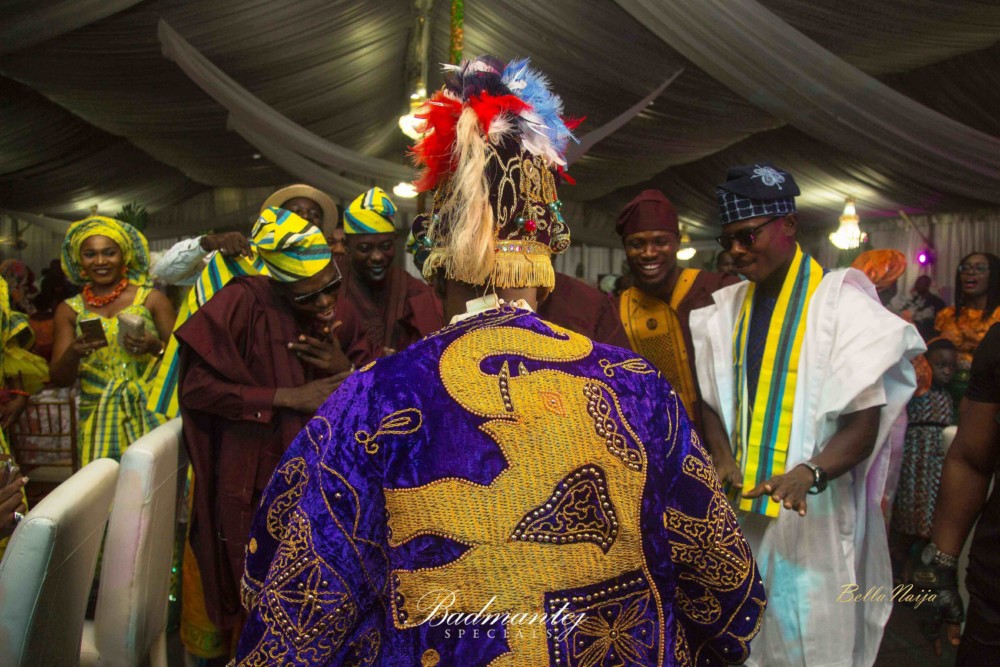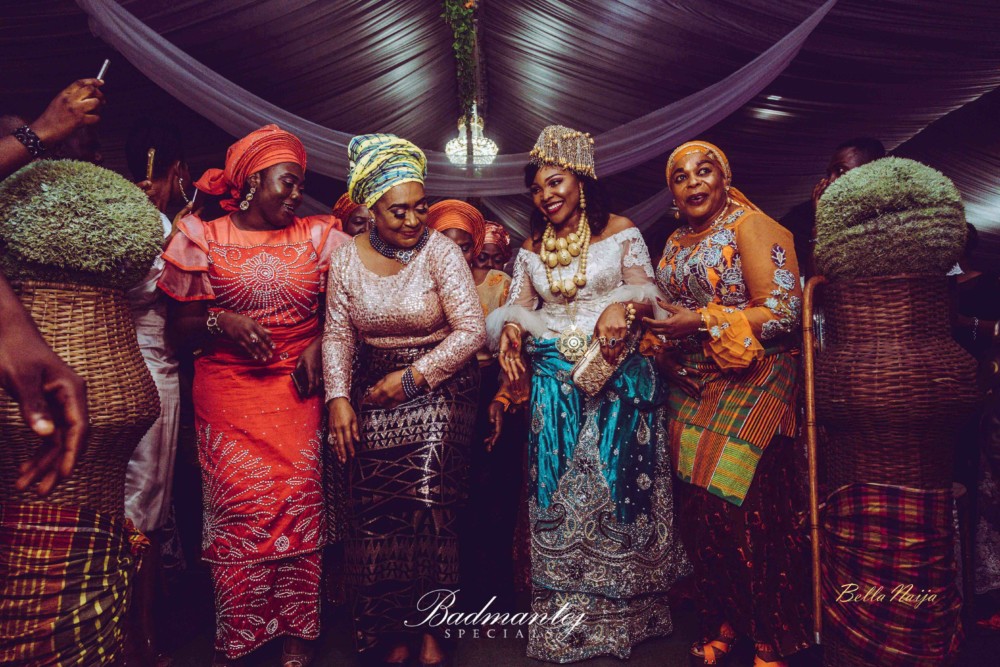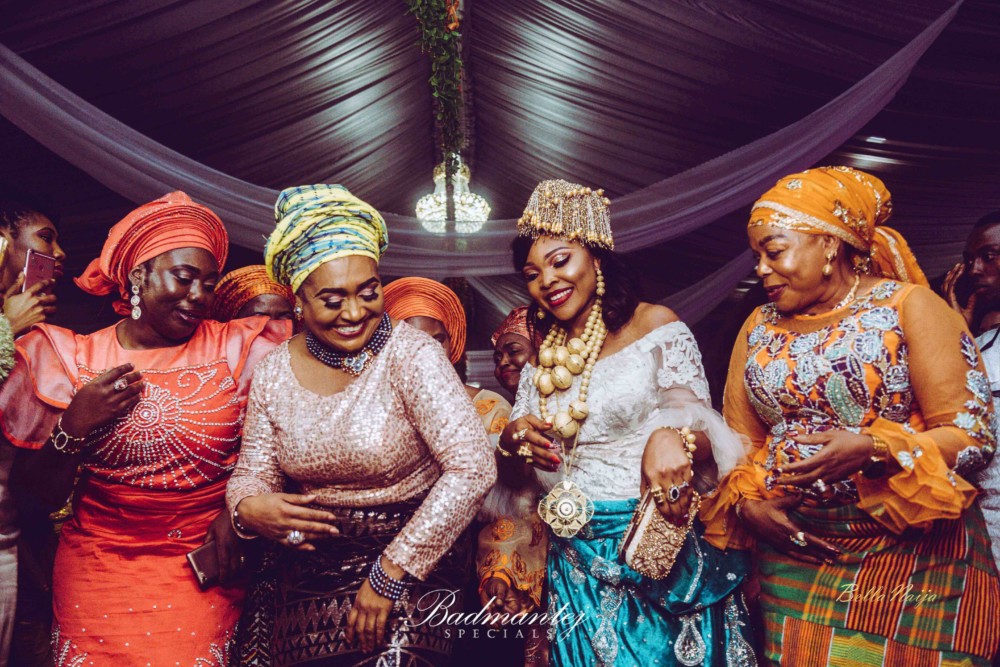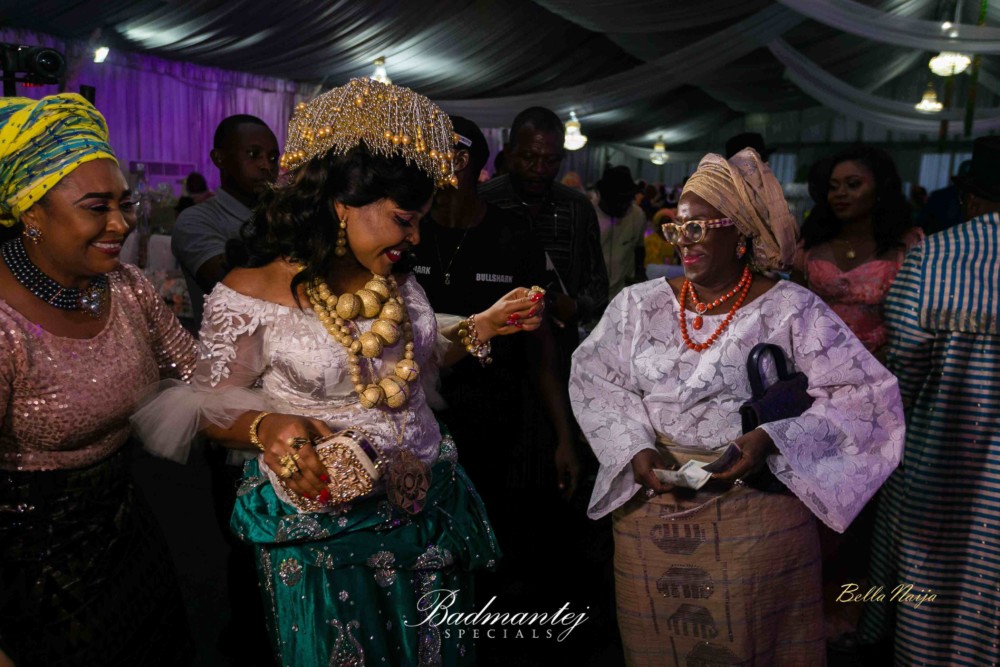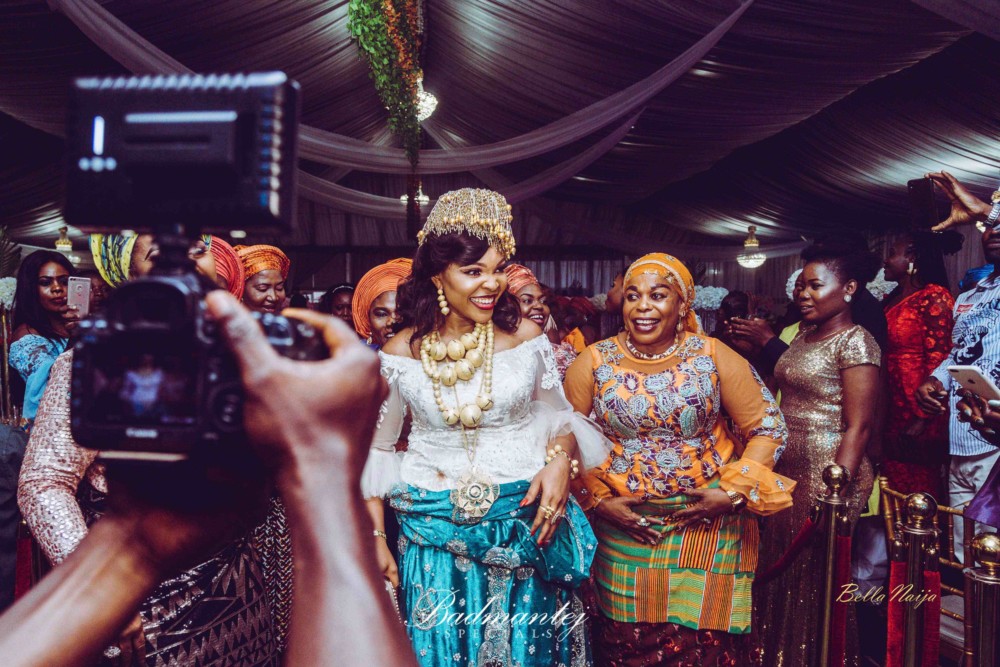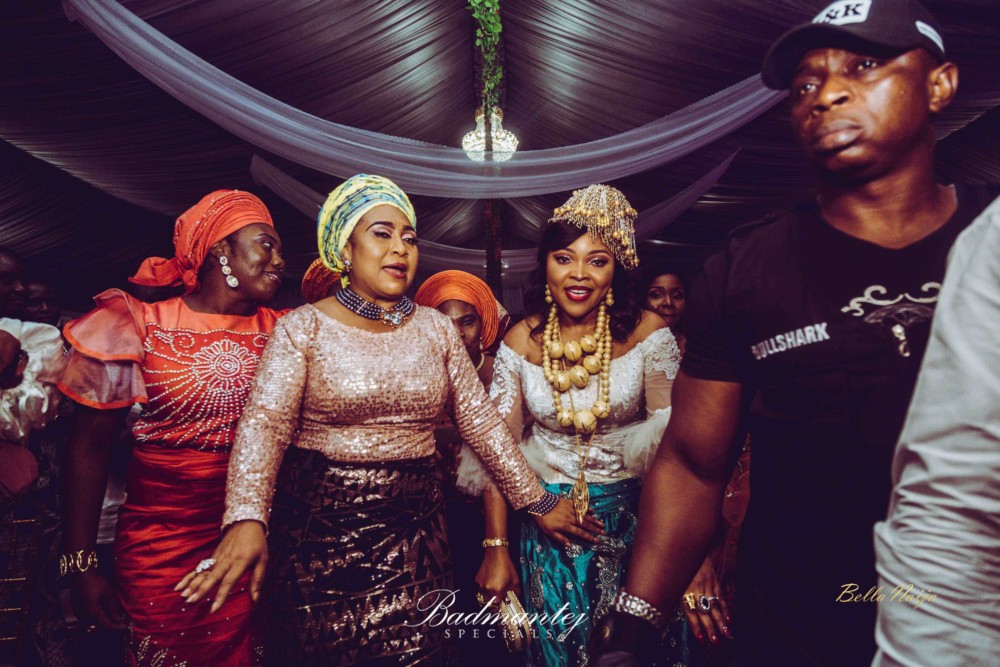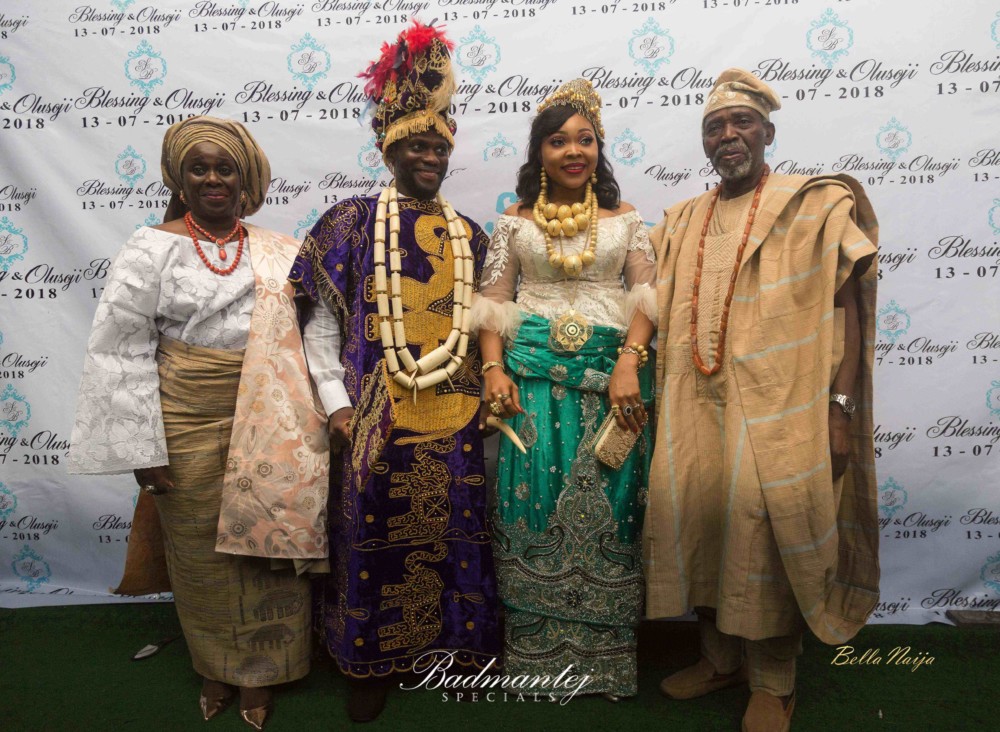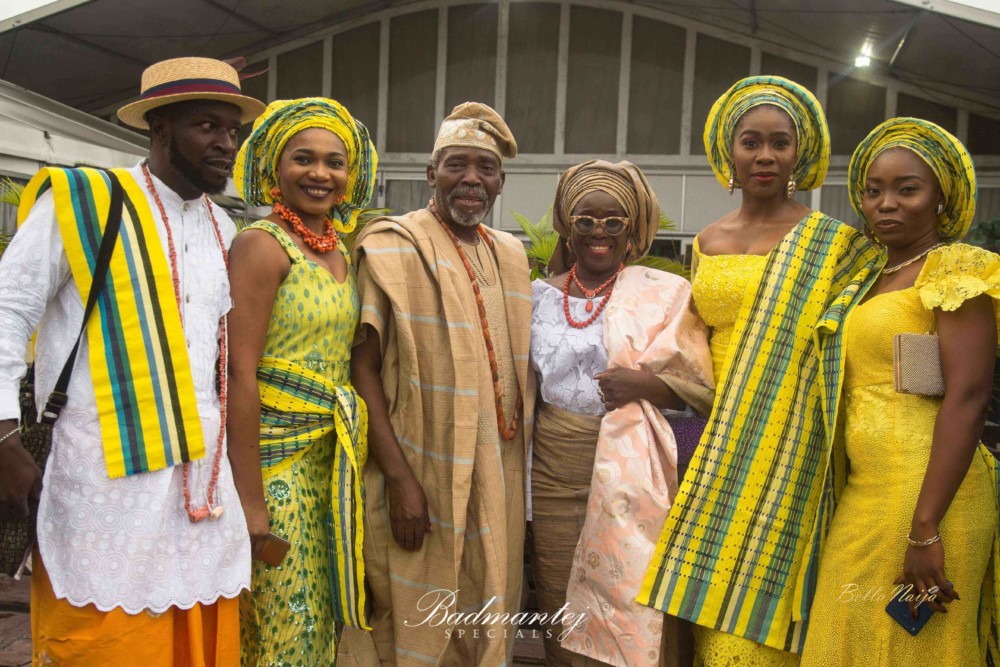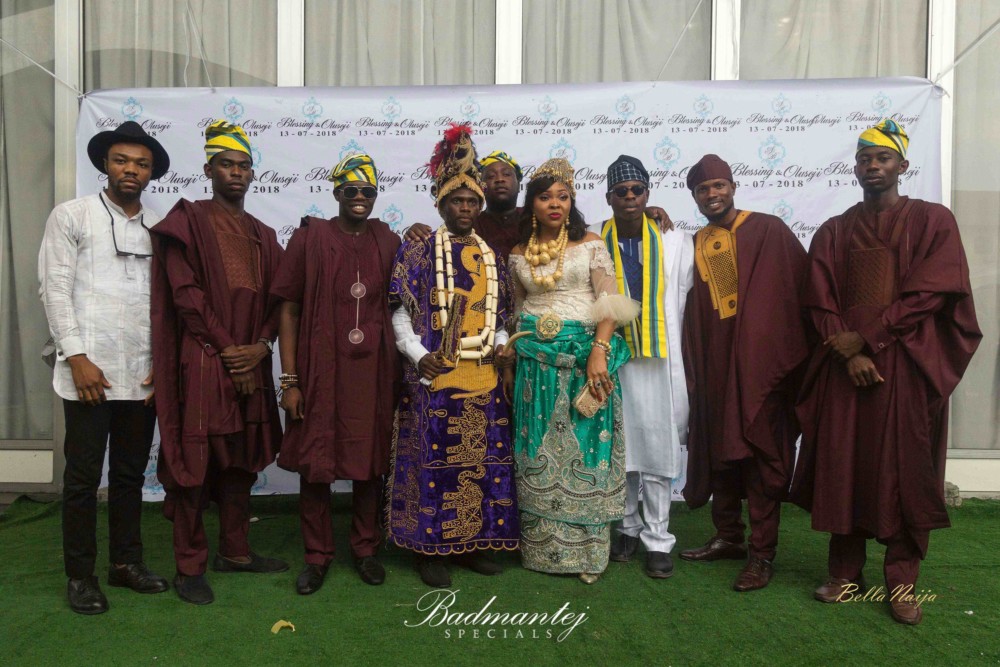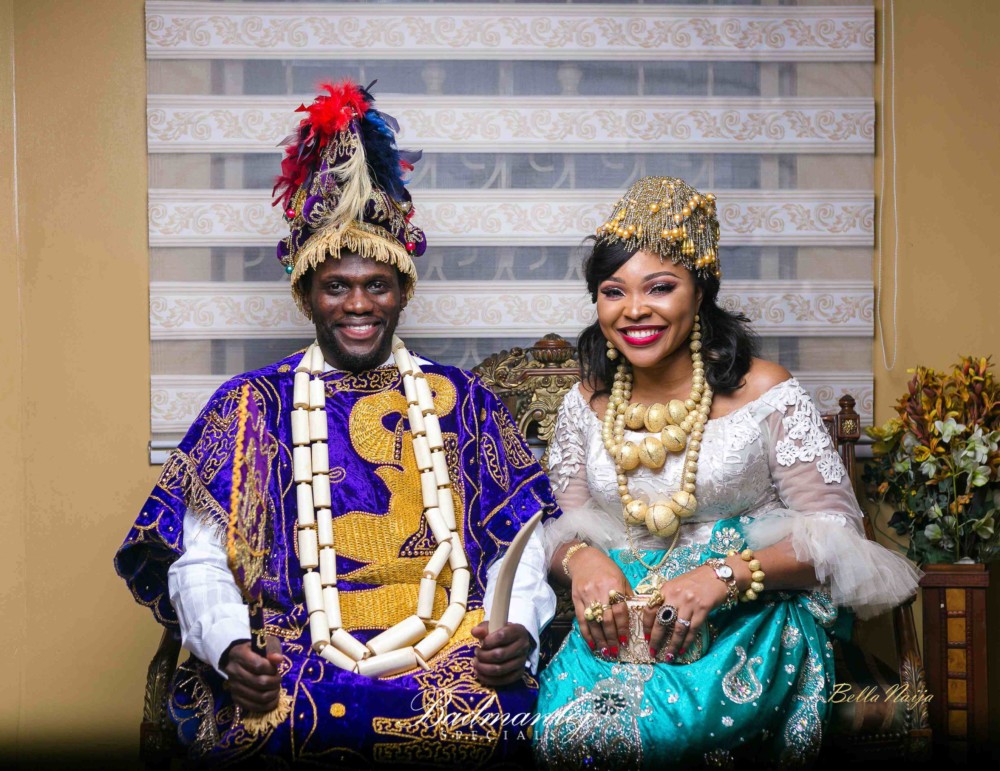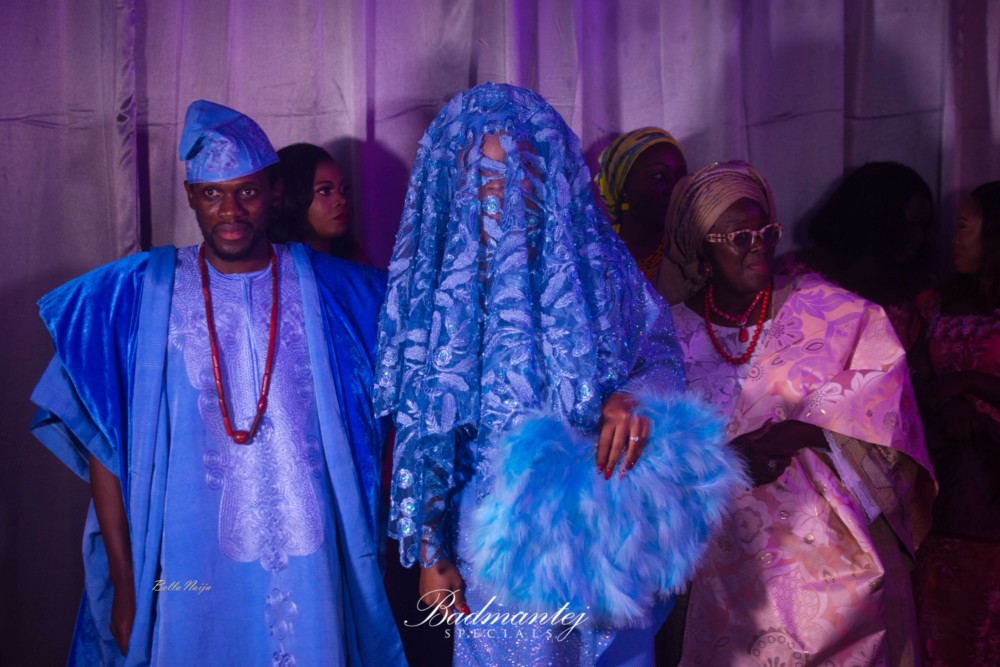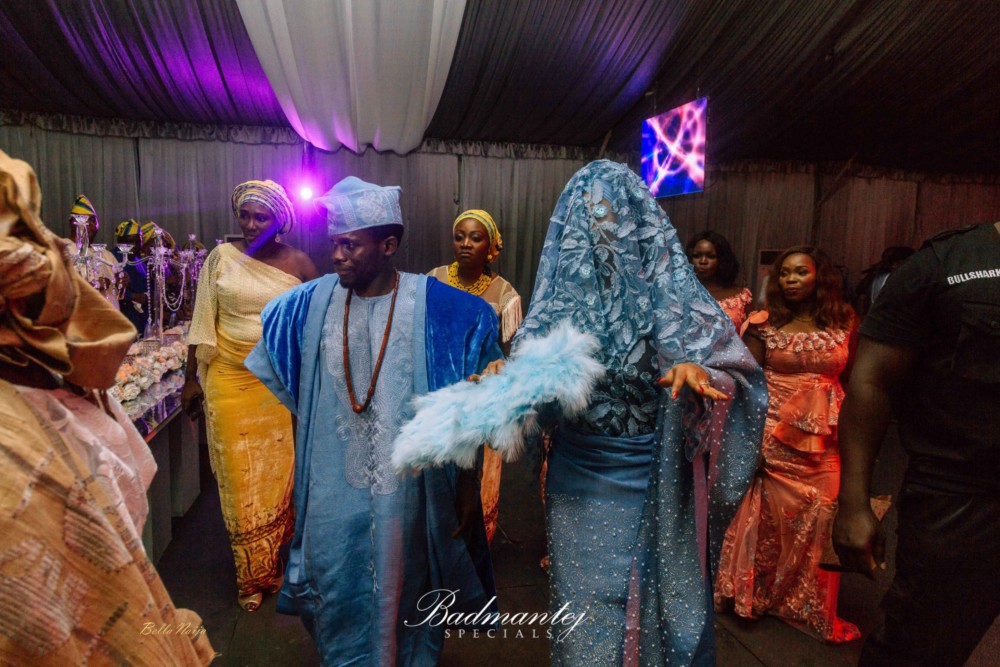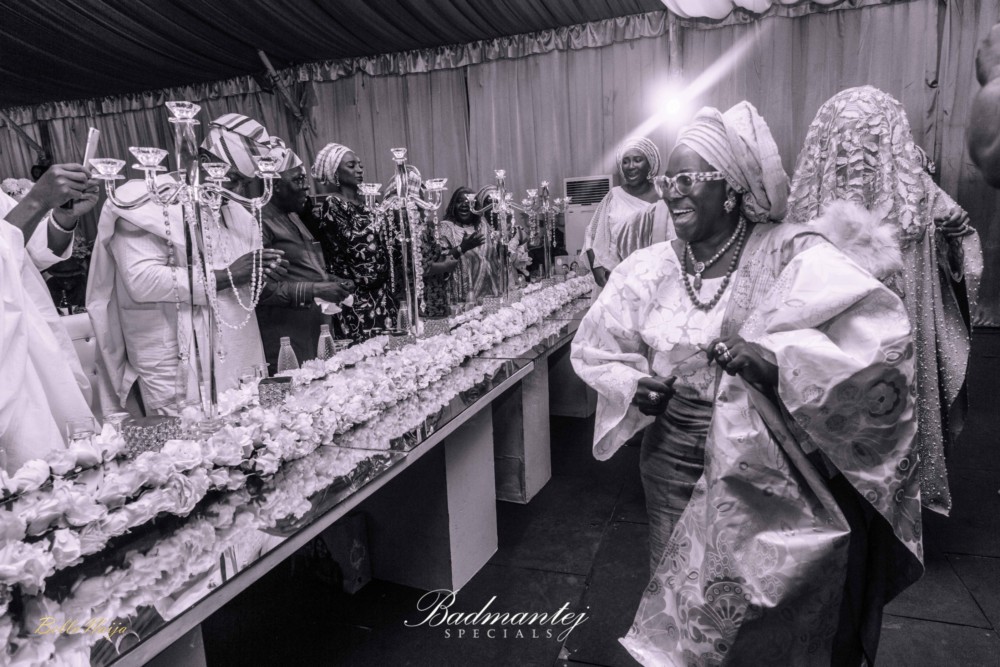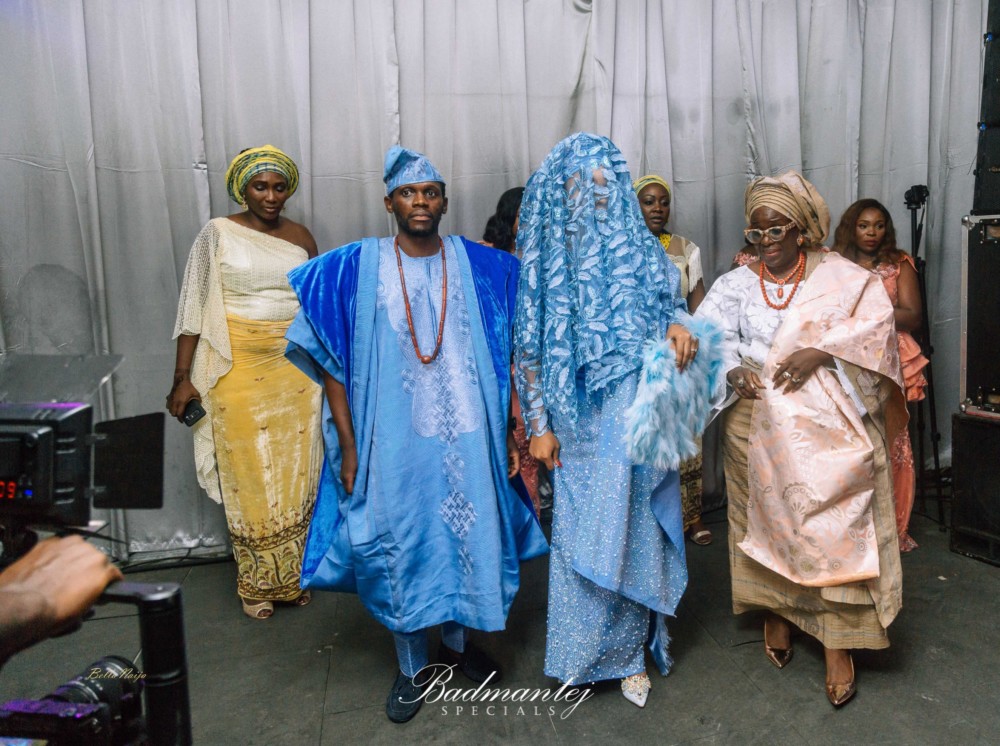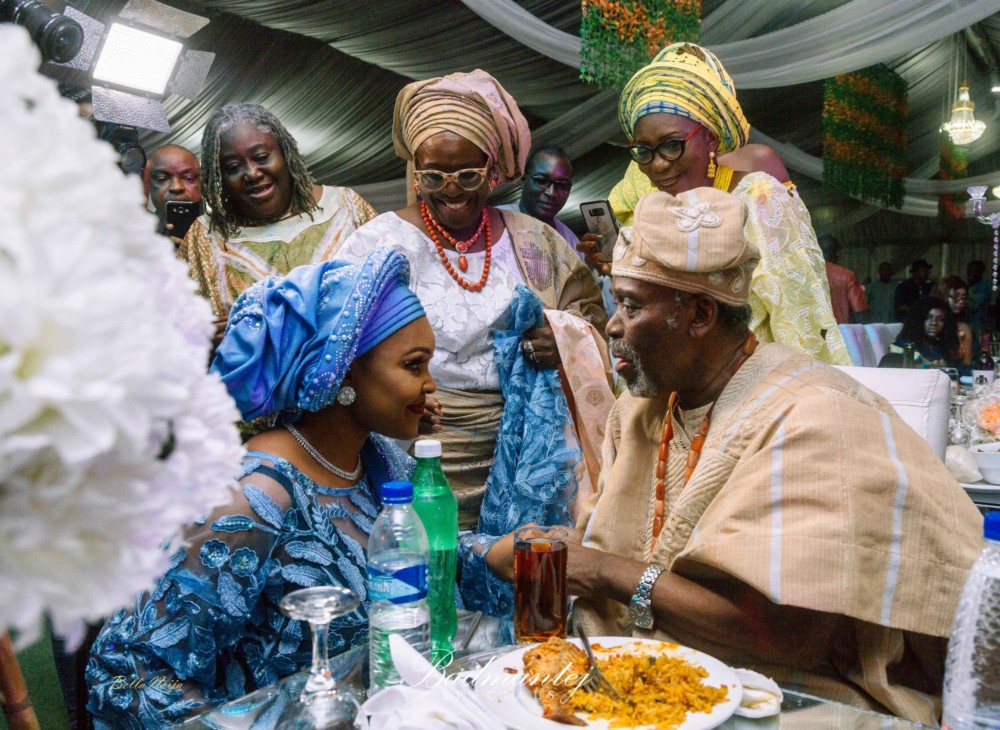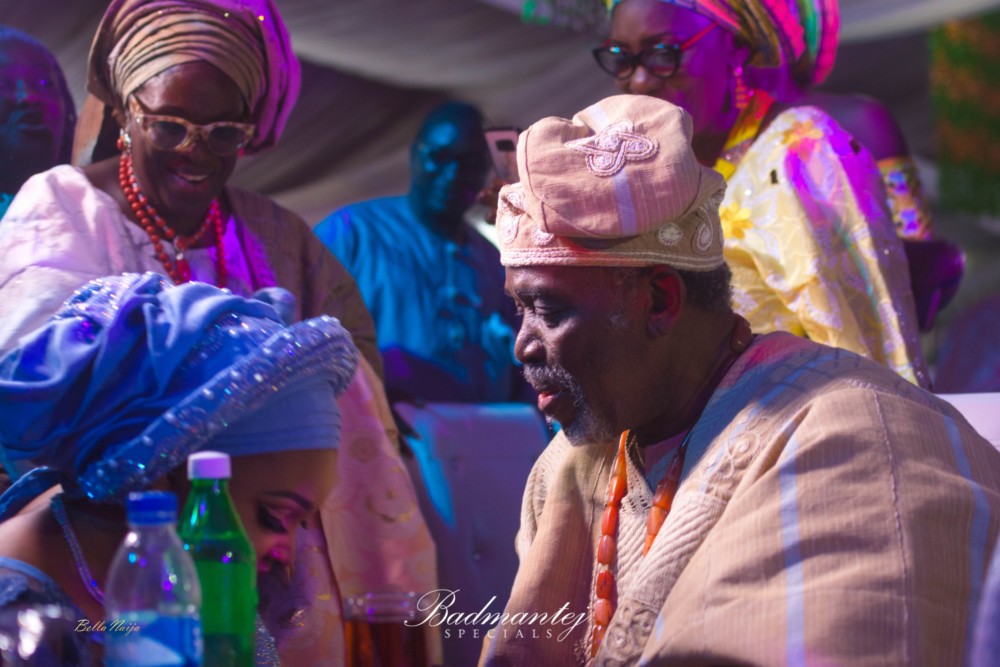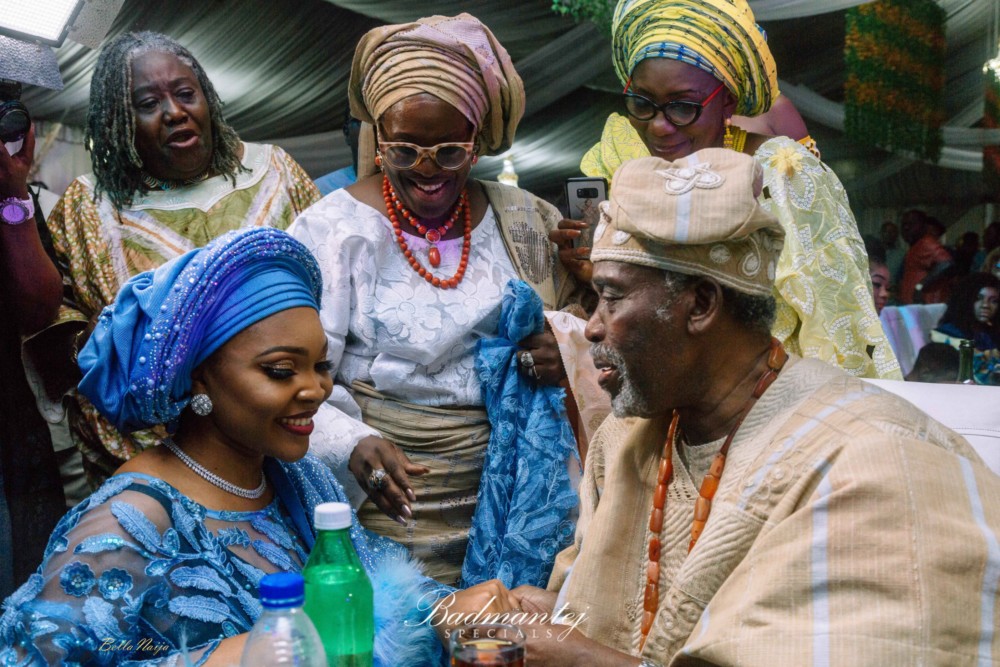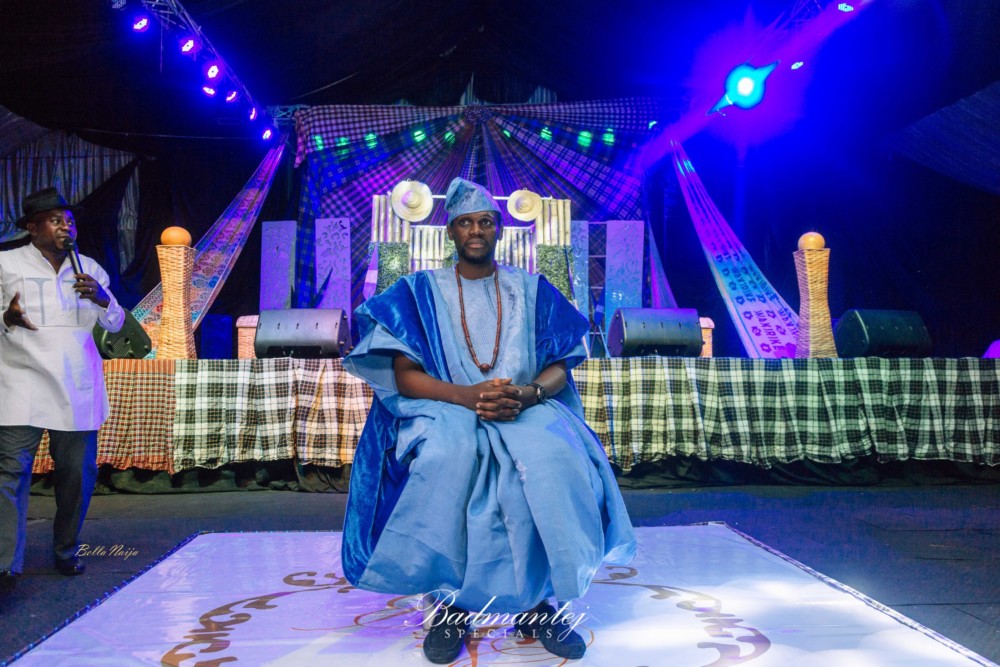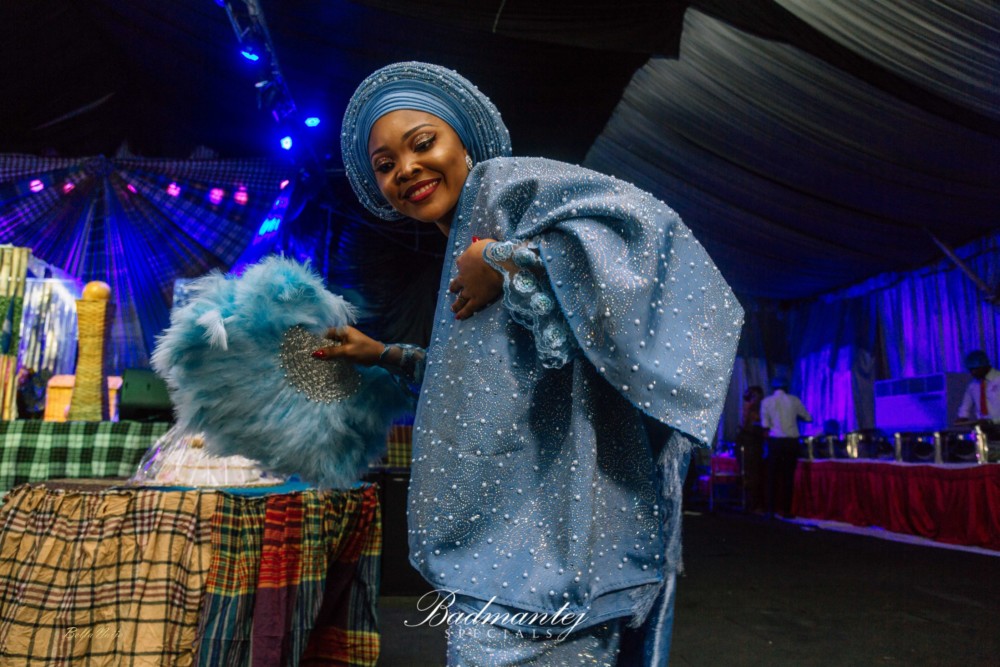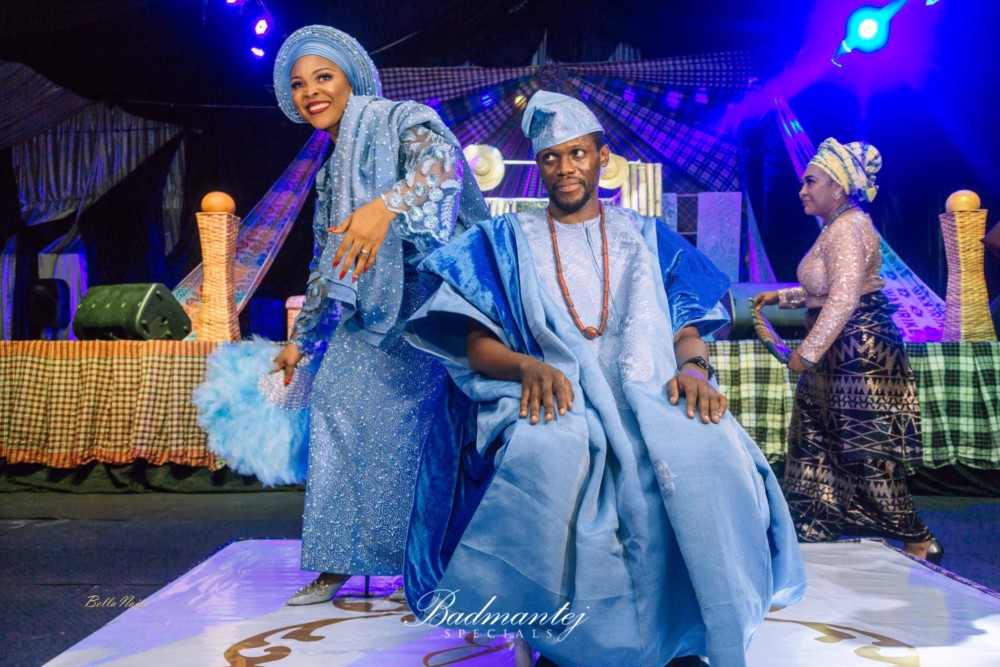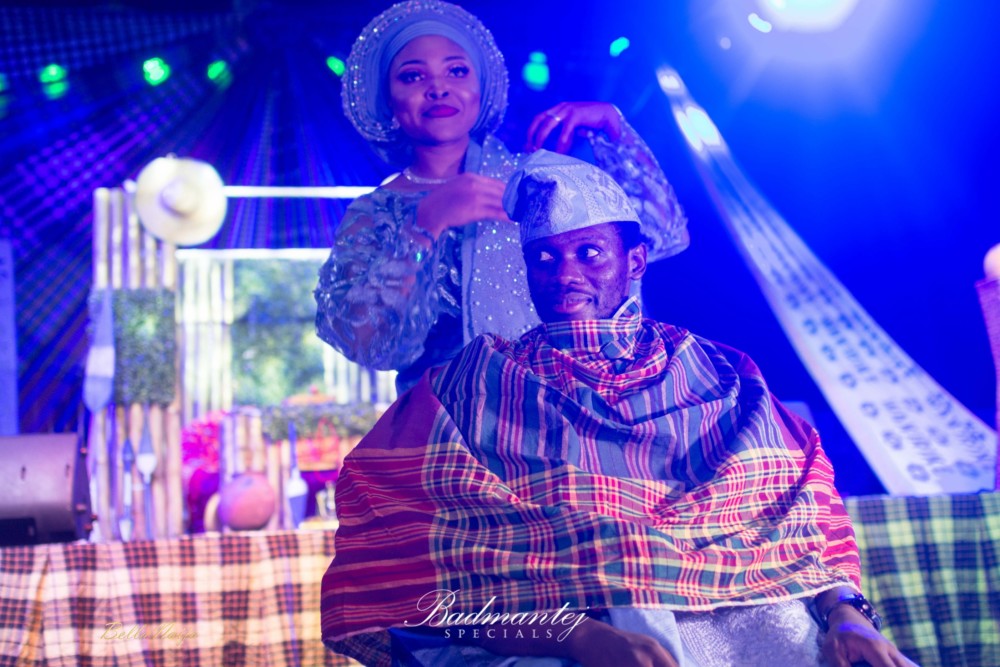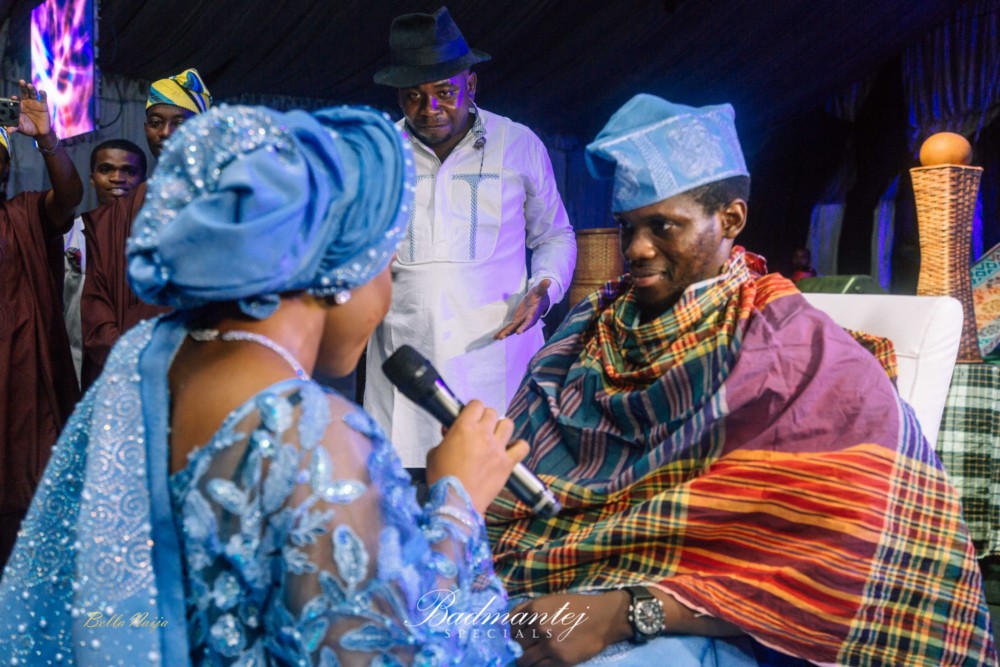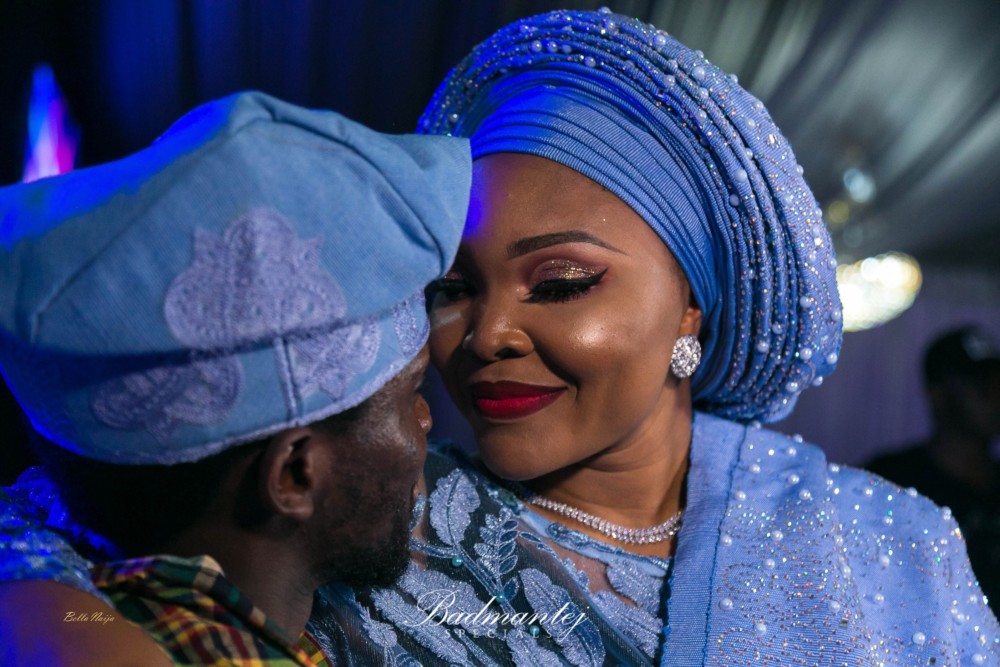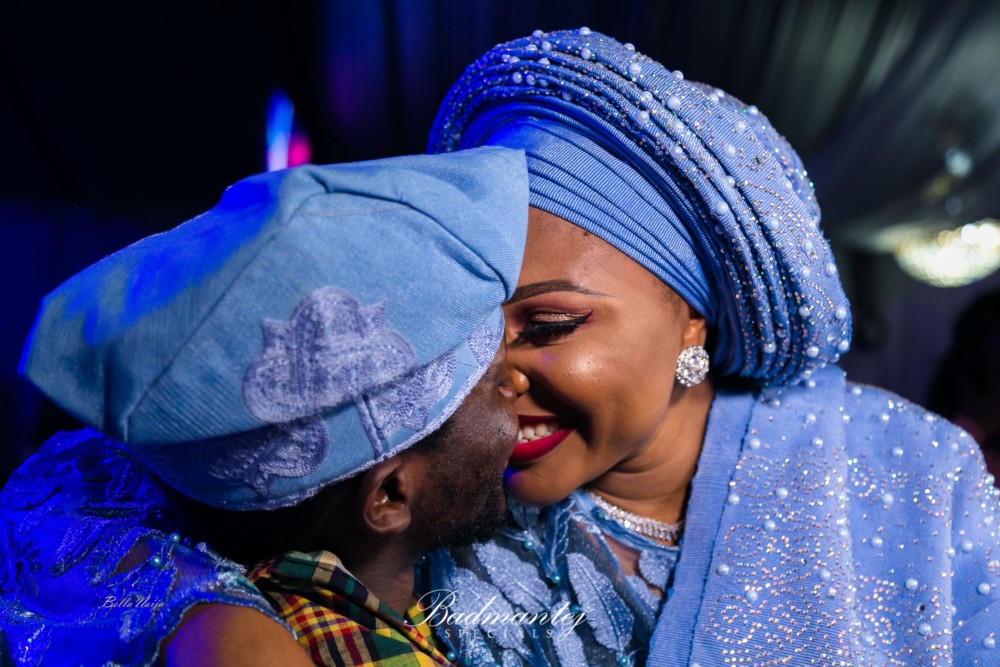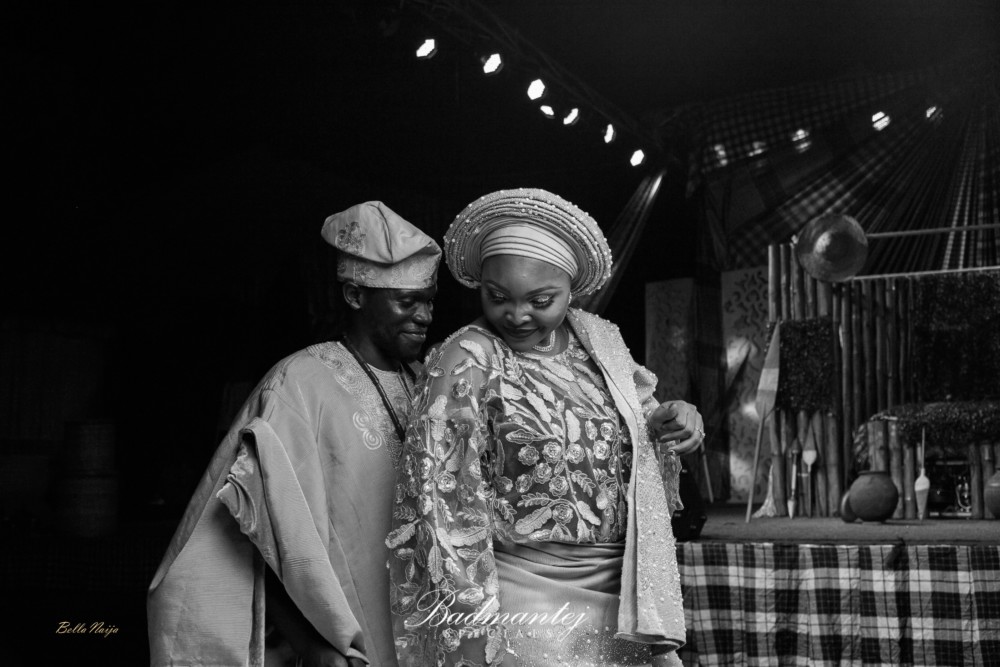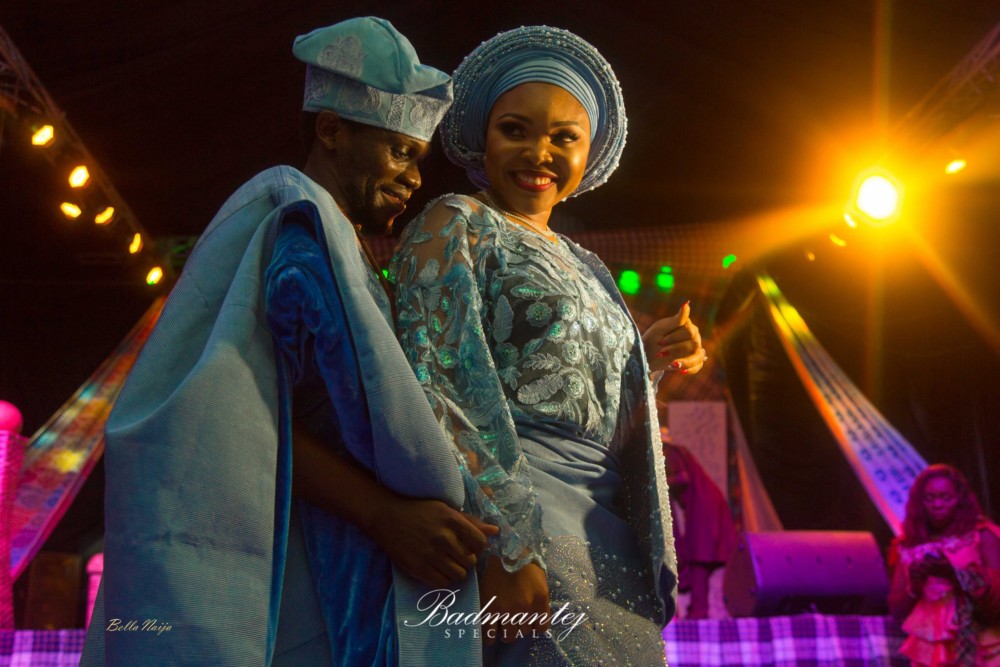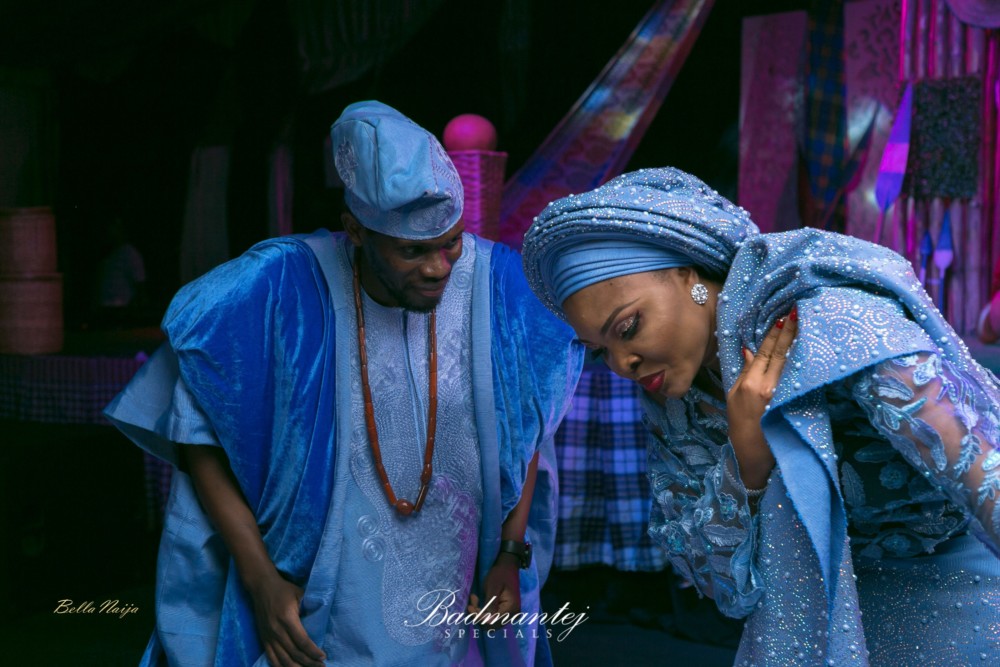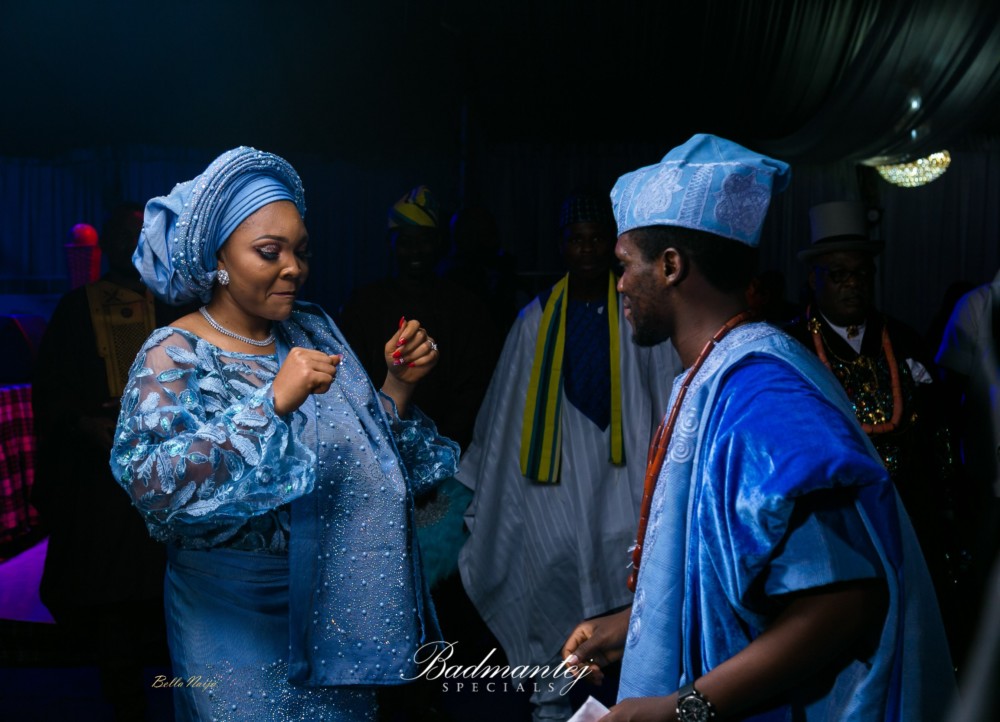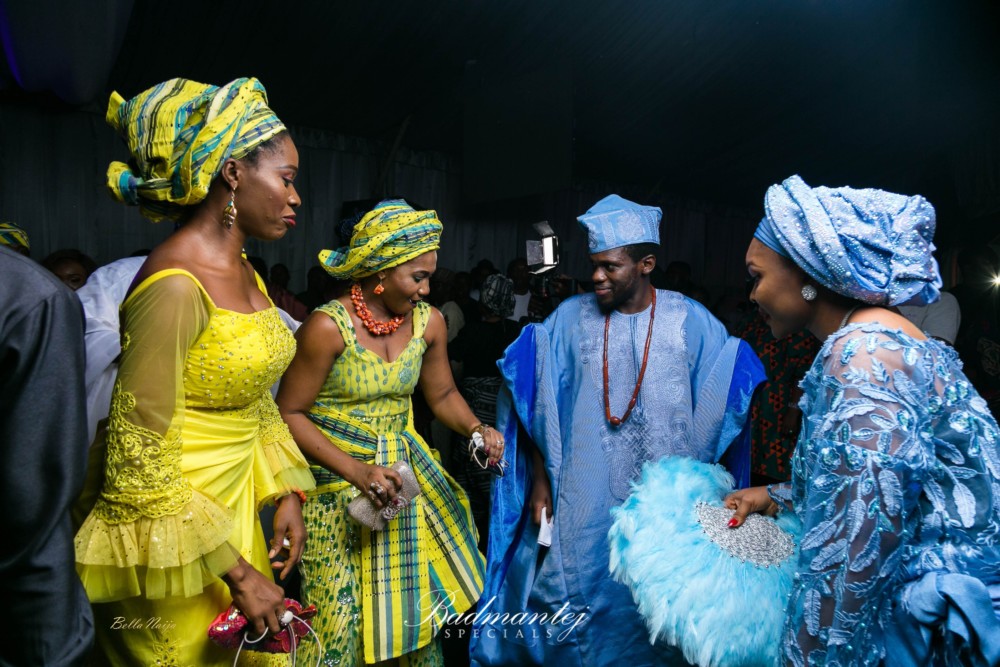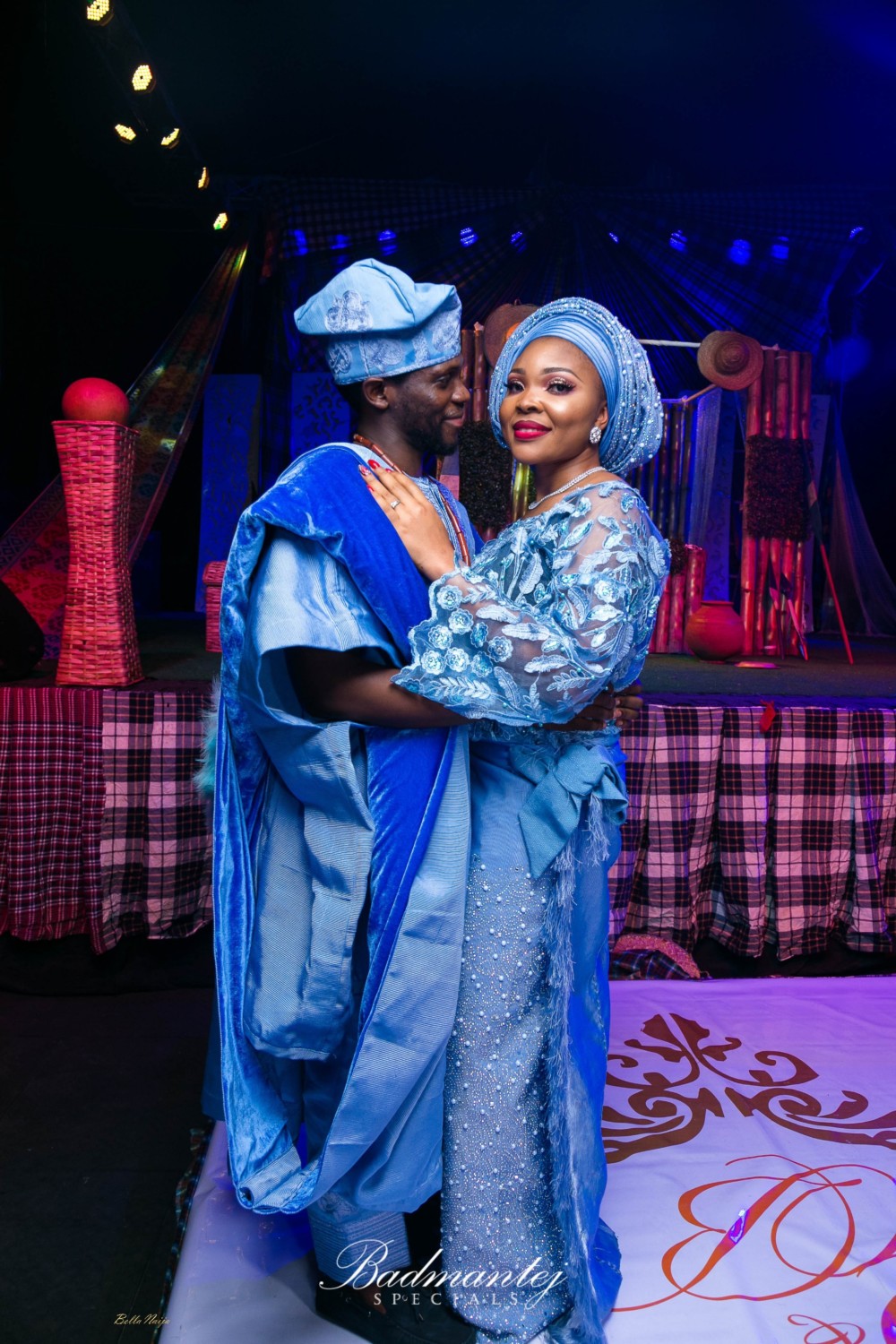 Credits
Bride: @mrsjacobs_jnr
Groom: @beeingjacobs
Makeup: @t.alamodebeauty
Wedding Dress: @lanredasilvaajayi
Bridesmaid Dress: @firstladyng
Hair: @ferdinandshair
Stylist: @lavishbridal
Groom's suit: @kimonokollection
Planner: @zapphaire_events
Robes: @brideandmaidsfactory
MC : @helenpaul
360 Video: @cinematicsng
Photography: @photographybyolumide@badmantej
Nails: @nailarcade
Bouquet: @floralsndyou