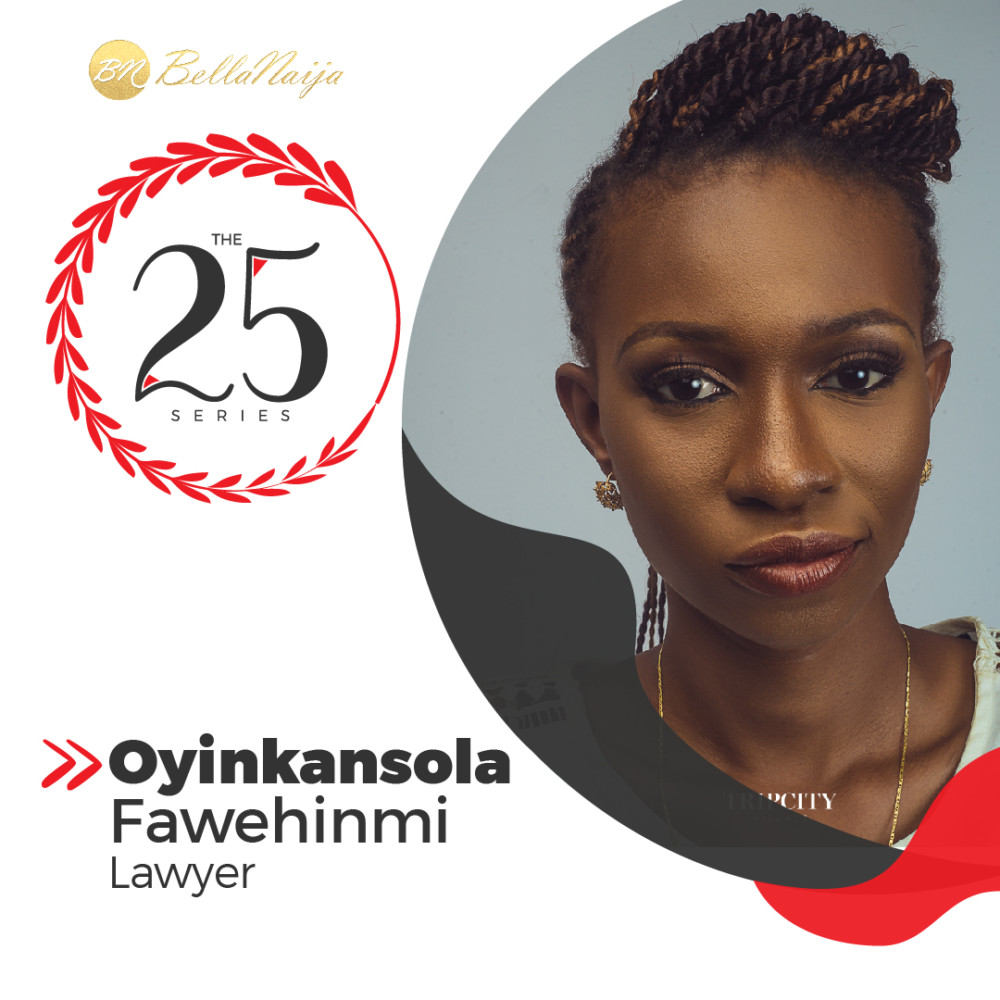 At the beginning of 2018, BellaNaija started a series – The 25 Series –  to shine the spotlight on excellent young individuals under the age of 25 (at the time we had a chat with them), who are influencing and disrupting the world of entrepreneurship, leadership, governance, pop culture, corporate world, arts, and sports.
With 25 questions (or less), this column seeks to dig into how these individuals think, work and live, particularly in an era where business and relationship models are changing rapidly.
For our July feature, we speak to Fawehinmi Oyinkansola a.k.a The FozaDoza, a 25 year old entertainment lawyer, who describes herself as being "synonymous to energy and passion." A graduate of Babcock University, FozaDoza was called to the Nigerian Bar in 2014.
FozaDoza is a managing partner at Technolawgical Partners, "a boutique law firm that services individuals and companies of all organisational sizes throughout the creative and tech industry."
She got into the entertainment industry while in the university, managing a school hip-hop group. She then went on to work as a road manager at Monarc Talent Agency (an affiliate of Aristokrat Records), then at G-WorldWide Entertainment as a business manager. She currently serves as the General Manager at a 360 management company, Incubation Factory.
Technolawgical Partners also runs LegalBytes, an online portal where lawyers and the general public can access legal resources.
Here's our interview with FozaDoza: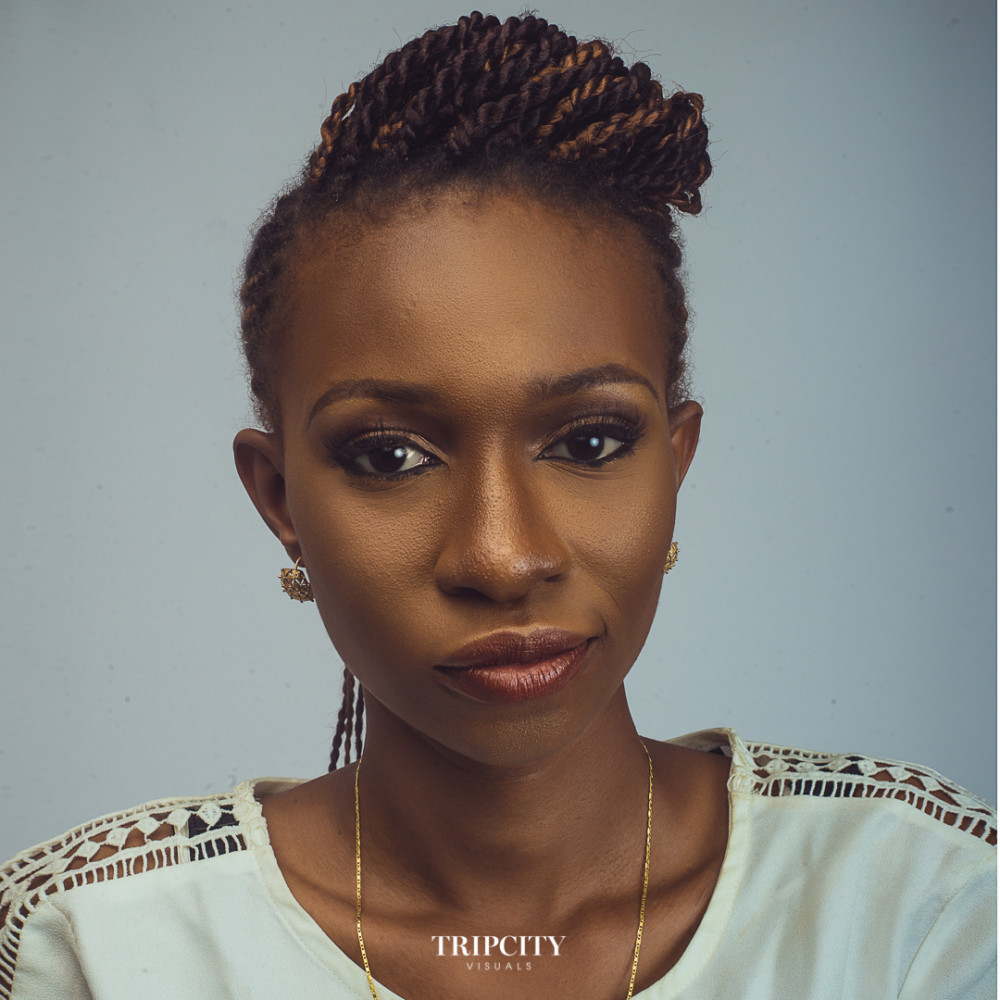 Why Law and why the focus on Entertainment & I.T Law?
I love that the law can be used as a tool to engineer a society. The deductive reasoning employed in law is also another fascinating characteristics of the law for me. I chose entertainment law because of my love for the creative industry. It is my purpose to create sustainable wealth for the African creative industry.
Have you always wanted to be a lawyer or did it came later in life?
Fortunately, I come from a family of lawyers. So the law wasn't foreign to me. For as long as I can remember I always wanted to be a lawyer, but the entertainment part came later.
Have you ever experienced ageism with regards to your work?
Subtly, yes, in both positives and negatives. There are many rooms I have entered and laid out the most brilliant proposals (if I do say so myself) and I don't get the bid partly because I am perceived to be too young to handle the kind of budget or idea being proposed. It has never been in my face per se but I think that might be a contributing factor to some proposals not scaling through.
In its positives, it works best for me dealing with my clients because a high percentage of the creative population is below 35. Also, the industry requires an unrivalled youthful energy which I enjoy now lol.
What is the most challenging thing about your work?
Ignorance and humans. Lol. Because the industry is in its infancy stage, there is a lot of education and awareness to be done so I have to deal with the informed, half-informed and misinformed. It's quite challenging as creatives can be very touchy and highly irrational.
Share with us the events of your best day at work as well as your worst day.
My best day at work would be the execution of a deal kind of day.
What are some of the challenges of Showbiz in Nigeria and how do you think they can be solved?
Some challenges include a lack of professionalism, mediocrity, lack of information, laziness, greed, etc.
I am a strong advocate for education. Education and application of the knowledge and information gotten is one step to ensuring a sustainable industry.
When you are on the cover of TIME or FORBES what do you want the headline to be?
The Phenomenon: Foza
The story of an African wealth creator for the African creative industry.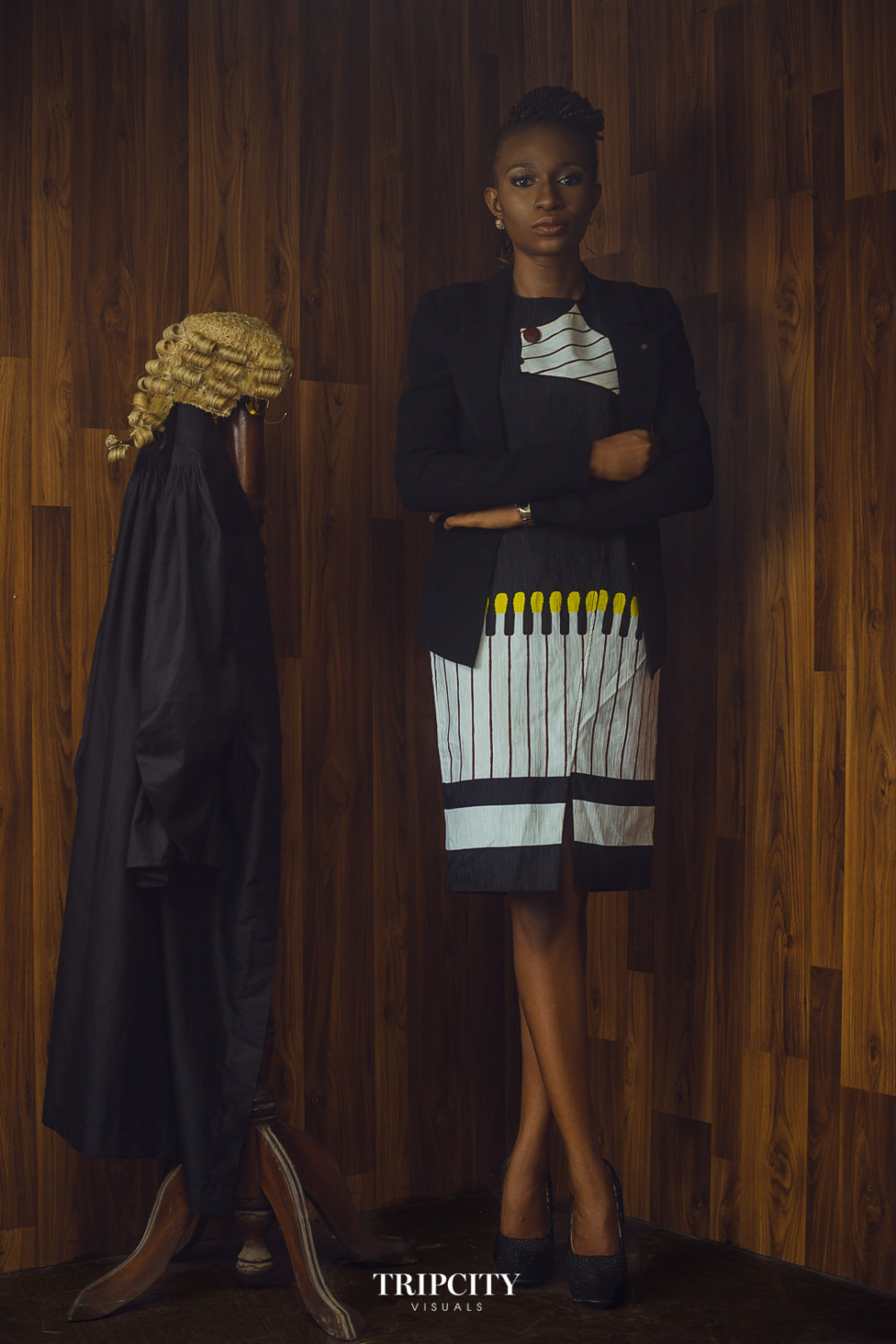 How does your typical day look like?
Phone calls, meetings, mentorship sessions, crisis management and a lot of on the move reading.
What career path would you have taken if not what you're doing now?
A music business executive.
If you were president of Nigeria for a day, what would you do?
Introduce history back into our curriculum and pass policies that strengthen cultural knowledge and exposure.
Who will you consider your role model and why?
My mum. She is strong, tenacious and resilient. Plus she will read this so I need to gas her up lol
Before I die I want to….
I want to have introduced at least 20 people to experience the joy and peace and the gift of salvation from Christ.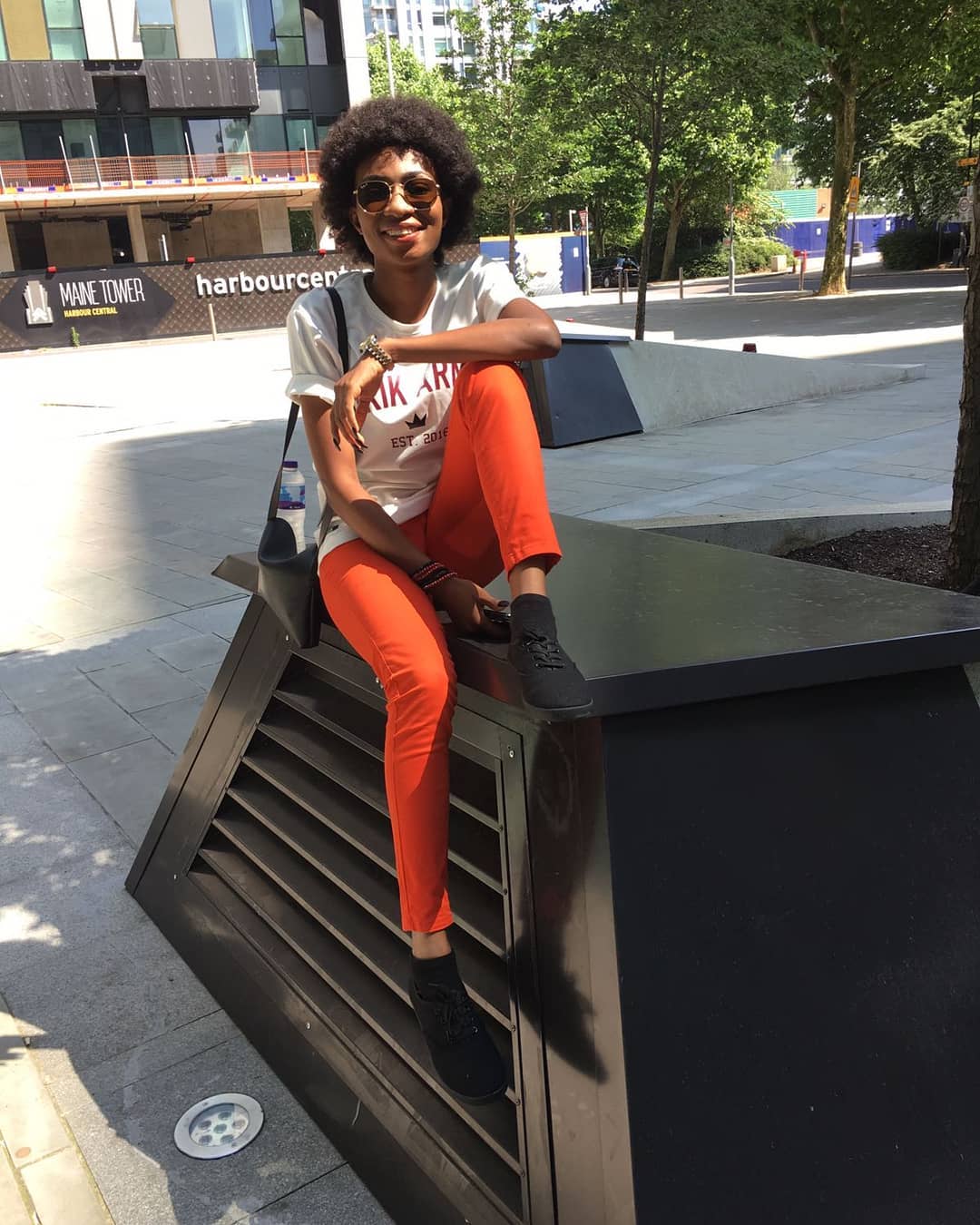 Jollof or Fried Rice?
Nigerian Jollof all the wayyyyyyy!
Netflix and Chill (and Netflix and chill means Netflix and chill *side eye*) or Dinner Date/cuisine?
Dinner Date … like dress up dinner dress, suit and tie, chauffeur driven kinda stuff.
Twitter or IG?
Twitter definitely, the bants are epic
Mummy or Daddy's girl?
Mummy's girl
Night owl or early bird?
Night Owl mhen. Waking up is stressful lol
Fave Dress code: Smart, Casual or Trad?
Very casual its even a problem lol
Do you have or have you had pets?
Nope no pets even though my mother has seven dogs
Fave spot to hangout
Any karaoke bar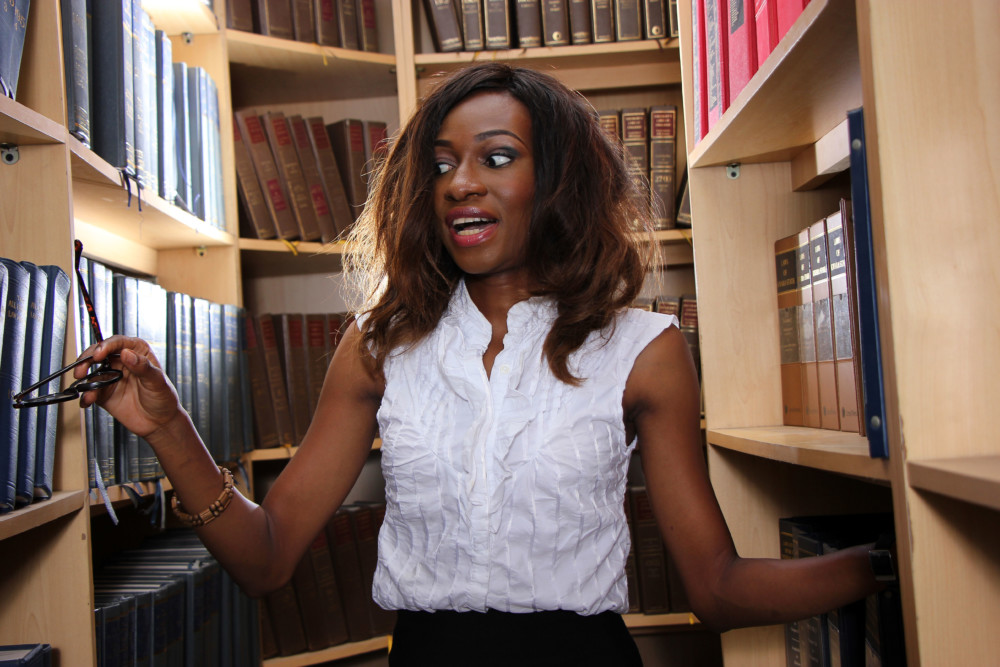 Fave thing to cook/fave meal
Favorite Meal will be rice and shrimps/Amala and Gbegiri
Dream car
A Kia Quoris
Fave colour and why
Purple and Black. Purple is royal and black is solid both of them makes me a solid royal lol
Do you collect anything? If so what?
Lol this question confused me for one second. I collect autographs of my favorite people that I think will be super mega stars.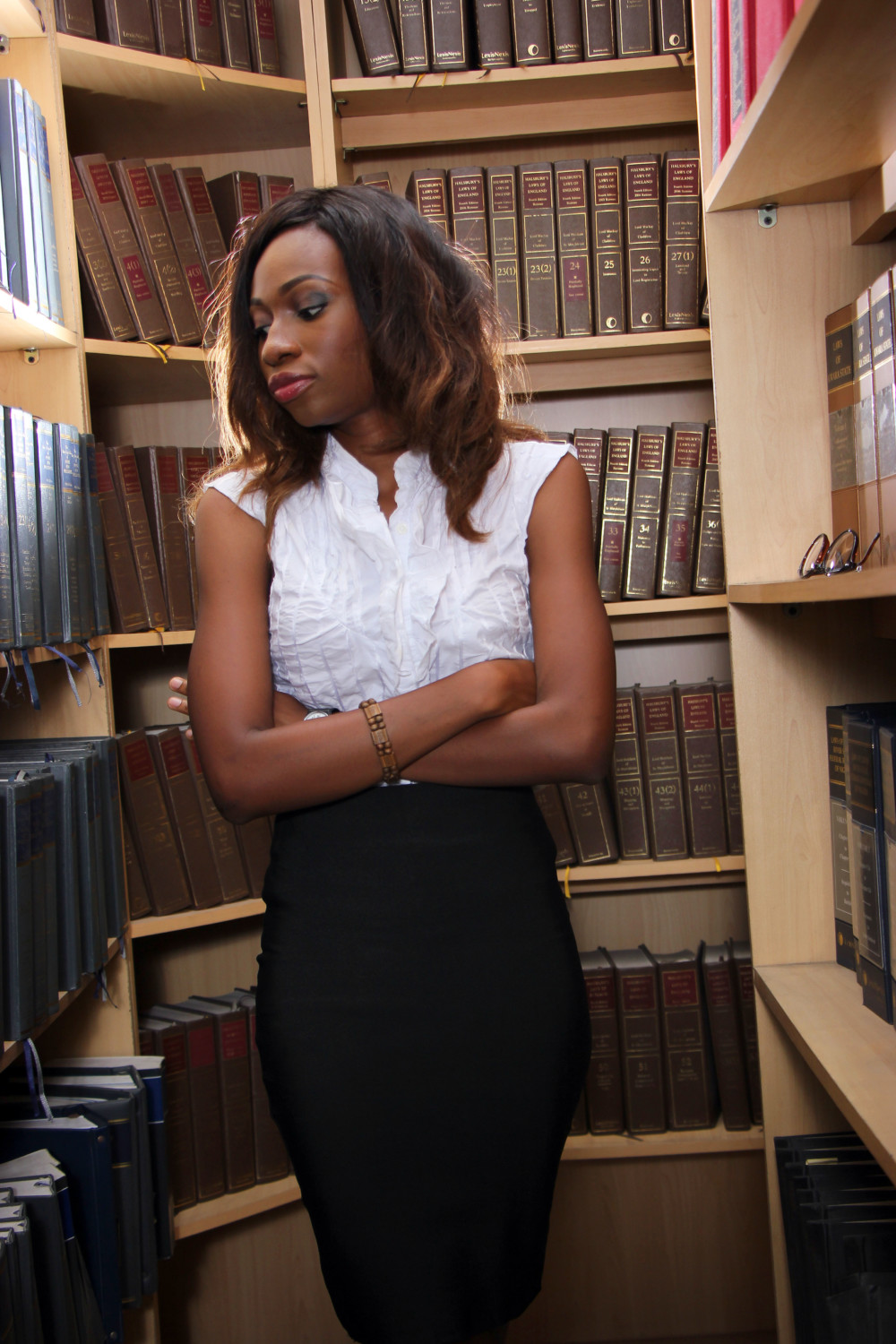 Final word for the young Nigerian.
Excellence should be a lifestyle. Shun mediocrity with all your might.