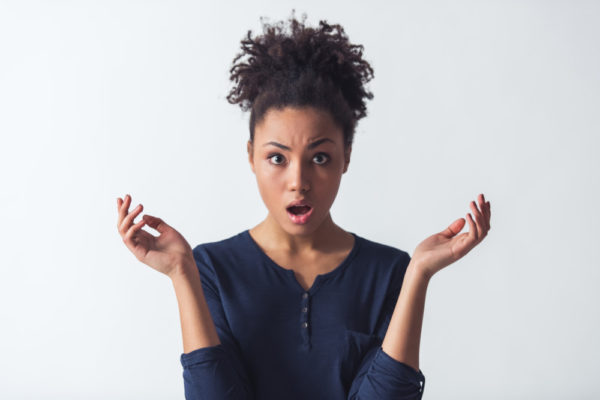 Healthy hair is good business.
How many of us suffer from hair loss like alopecia, hair breakage, edges that are gone? All this can be caused by tight hair-dos, not letting your hair breathe, wrong hair products, the wrong technique of retouching the hair, not properly washing away products from the hair, using the wrong comb for the hair, as well as wrong combing technique, and over relaxing the hair or relaxing too often.
An unhealthy diet is also one of the causes of thinning, and unhealthy habits like soda, chocolate, caffeine, fried food, and a low iron diet can result in it.
The list is endless and it varies from person to person. Look no further as micro-needling has come to the rescue.
Micro-needling is already being used by dermatologists. Studies have shown that micro-needling, combined with topical treatments like Minoxidil, can make hair loss treatment more effective. It is an expensive treatment, and people who are looking forward to this have to put that into consideration. What's best is this treatment is not for women alone; men with hair loss can also participate.
Micro-needling, using derma roller, triggers body wounds healing response. Research studies have shown that wound healing can stimulate the production of proteins that are responsible for the development of new hair follicle. It can stimulate blood circulation and increase nutrients to your follicles, resulting in new hair growth.
This is a new and advanced way of growing hair, especially the edges, which most women suffer from. If you are tired of using those oils and buying lots of creams then this is for you. Micro-needling is another term for Collagen Induction Therapy and is commonly associated with the derma roller. A derma roller is a hand machine that is made up of a lot of tiny sharp needles used to rub the scalp, injuring the surface and causing new cells to be formed, thereby hair growth takes place. Bear in mind that it is a slow process, yet effective, but results might differ from person to person.
This treatment is known for the wonders it does for the face, especially for people who seek total rejuvenation of the skin: scarring, acne, wrinkles and other skin problems. In the same vein, micro needling helps to rejuvenate the scalp, combining treatment with topical ointment and giving room for the ointment to work to its maximum level. This treatment can also be of great help to men who suffer baldness i.e if they follow their specialist instruction.
Steps for Micro-needling
The specialist in charge must be a professional. No quacks, for your own good. It is a very sensitive procedure.
Cleanliness and hygiene are very important. Make sure your choice of beauty clinic is clean and all products are sterilized.
Any professional skin care specialist should do a consultation and questioning, and a skin and scalp observation before starting the treatment. Who knows, micro-needling might not be good for you or work to grow your hairline after all.
The size of needle chosen for the treatment depends on how much hair is left on the head. Medium sized or long needles will do the magic to the hair. The skin care specialist will recommend.
If the client has thin hair, derma stamp is required so as not to get the hair entangled in the needles.
Hair should be wet before commencing treatment. This treatment meets up to all the needs of hair troubles, especially the one that best suits any client. After being a certified candidate for micro-needling, the procedure begins with shampooing the area, prepping the skin for the procedure, making sure there is no shampoo residue on the surface of the skin, and not forgetting to add an appropriate acid to clean up that area.
Salicylic acid is most of the time the best option.
Make sure the derma roller is sanitized. After that, it should be rubbed on the scalp from side to side, also in diagonals. The number of minutes will be determined by the specialist. This procedure should not cause so much pain, as it should be done gently; some people get numbed before the treatment so they feel very little pain.
In addition to the treatment, certain ointments and oils will be rubbed on the surface both after treatment and subsequently. Ointments like Emu oil, Saw Palmetto, Hyaluronic acid and Apple polyphenol, magnesium oil, all these can be substituted for other kinds of ointments, based on availability and depending on the particular cause of hair breakage. Clients must understand that treating hair loss is an on-going process. Clients may be required to do more than one session, and rules of follow up treatment must be strictly adhered to.
Preventive measures will be advised by the skincare specialist, so as not to have a reoccurring event of hair loss. Time and money will be put into this kind of treatment so clients should buckle up for the ride.
Photo Credit: Georgerudy | Dreamstime.com