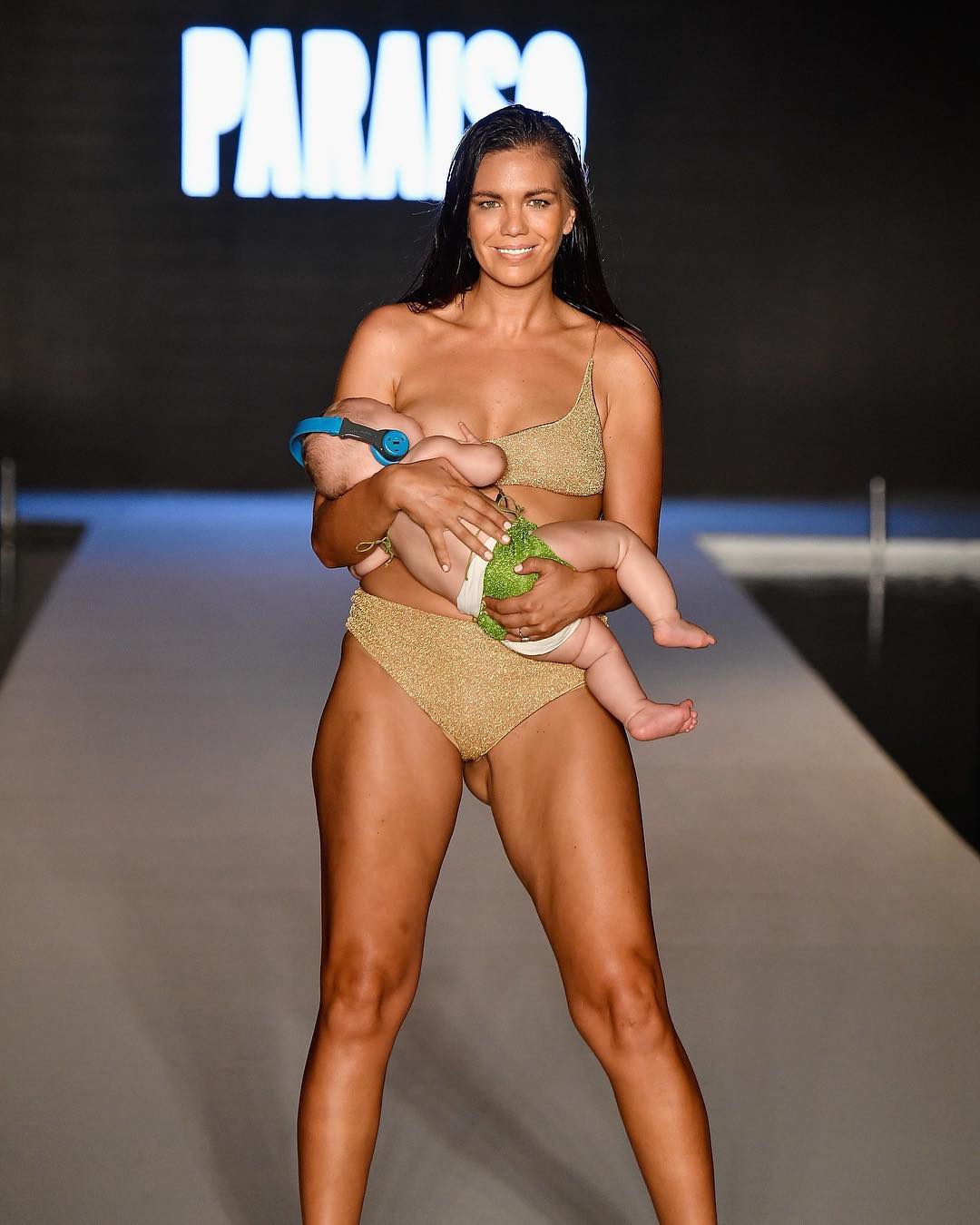 Sports Illustrated Swimsuit Final 16 model, Mara Martin wowed onlookers when she walked the Paraiso x SI Swimsuit runway while breastfeeding her 5 months old daughter.
Mara stunned in a gold, one-shouldered bikini while her daughter rocked a green colored bikini, a diaper, and blue noise-canceling headphones.
Mara's feature was clearly the highlight of Monday night's Maimi fashion show as videos continue to trend on social media.
In response to the sudden rave, Mara took to her Instagram page to share her surprise. She shared:
I can't believe I am waking up to headlines with me and my daughter in them for doing something I do every day. It is truly so humbling and unreal to say the least. I'm so grateful to be able to share this message and hopefully normalize breastfeeding and also show others that women CAN DO IT ALL!
On if Mara walking the runaway with her daughter was planned, SI Swimsuit editor MJ Day revealed that "it was very spontaneous".
Day added, "When I was talking with the girls backstage prior to the show beginning, I saw that Mara's baby was sleeping and peacefully nursing. I asked Mara if she would want to walk and continue to nurse. She said 'Oh my gosh, yes! Really? Are you sure?', and I said absolutely! I loved the idea to be able to allow Mara to keep nursing and further highlight how incredible and beautiful women are. For me, I nursed two babies myself, so I find it to be one of the most powerful things the female body can do. It was the easiest decision I have had to make in months."
Photo Credit: @si_swimsuit