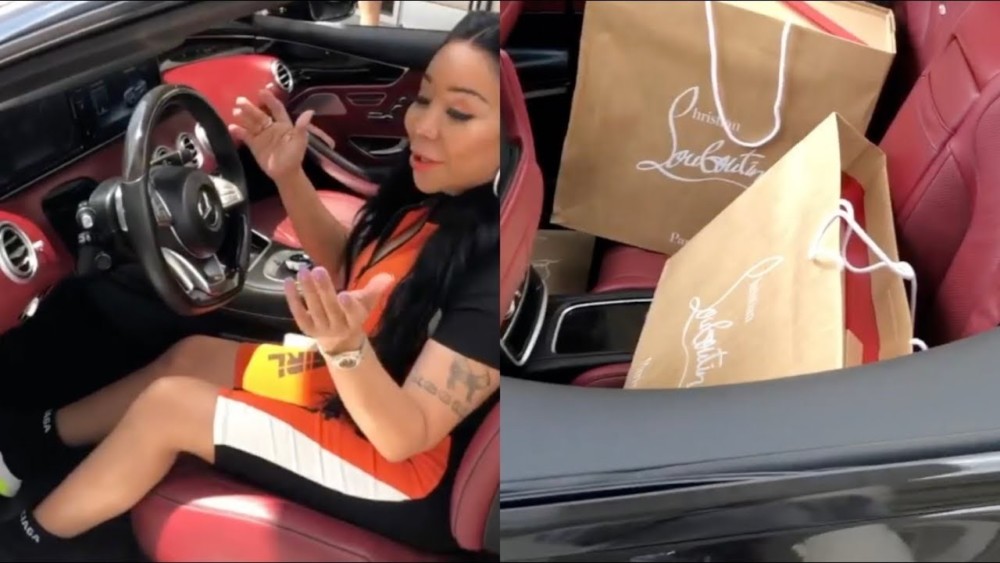 T.I.'s wife Tameka 'Tiny' Harris is celebrating her 43rd birthday and to mark her special day, her husband showed up and showed out…according to her.
The music star gifted her a new car which he filled with several luxurious other gift items.
She shared a video of herself inside the car and captioned:
Thank you so much Mr. Harris @troubleman31 for showing up on MY ACTUAL birthday & showing out! I really really love this car & all the other nice gifts & I just wanted to tell u how thankful I am. Regardless of whatever, you have done more for me & showed me more love than most will ever have a man to do/give in a lifetime & I appreciate you for that!By the way I'm having an amazing birthday! Thank you to everyone who made this day a special one!! 🙏🏽👑😘💘❤ #714#CancerSeason#17yrsWorth
In December 2017, Tiny had reportedly filed for divorce. It was however later reported that T.I. had never been served with divorce papers.
T.I. also shared a post about the gifts on his Twitter account with the caption, "What's understood requires no explanation!!! I'm always here to show up and show out for mines. Regardless of WHATEVER!!! King ain't never missed a beat!!! Happy Gday Mrs H."