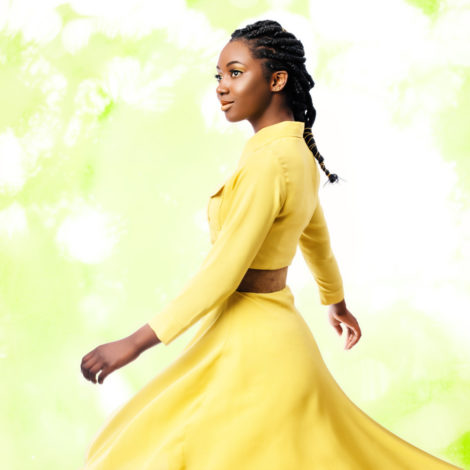 Identity is principally inclined with the question of who you are.  What does it mean to be who you are?  Identity relates to basic values that dictate the choices we make (e.g., relationships, career).
These choices reflect who we are and what we value. There are cases whereby people internalize the values of their parents or the dominant cultures (e.g., pursuit of materialism, power, and appearance) which may not be align with one's authentic self and thereby create unfulfilling life.
In dissimilarity, fulfilled people are able to live a life true to their values and pursue meaningful goals.
Identity may be acquired subconsciously from parents and peers. Children often times define themselves in terms of how they think their parents see them. People who perceive themselves as likable may remember more positive than negative statements. Lack of a clear sense of identity will lead to uncertainty about what one wants to do in life.
Self-Identity and self-esteem are very similar concept but include a value judgment about one's identity. While self-esteem is a made about oneself, it is strongly influenced by a number of factors, particularly the perceived judgments of other influential people.
As youths begin to ponder, "Who am I?" they are now able think about themselves in more conceptual terms and this new ability to think abstractly enables them to expand their self-definition. Younger children who think more concretely will use concrete, observable characteristics to describe themselves such as their ability to run fast, or the color of their hair. In contrast, adolescents now begin to use more abstract characteristics to describe themselves such as their loyalty, kindness, and humor.
It is natural for us as humans to experience phases of uncertainty in life. However, in some cases, it may lead us to question our future, as well as our role in society. This in turn is likely to instill a feeling of insecurity within us and make us feel confused at times.
Being unsure of the importance of your role at home and within your social or professional circle, feeling directionless when it comes to your goals and ambitions, experiencing discomfort when somebody asks you about yourself, or undergoing difficulty while trying to establish as well as maintain strong and healthy interpersonal relationships with those around you are some of the hardships that one is faced within while experiencing an identity crisis.
As stressful as facing an identity crisis can be, one can always take initiate to overcome it in a timely manner. Acceptance towards oneself, positive self-talk, as well as introspection will promote self-awareness and help you to get to know yourself better. One can also take measures to tackle such situations through identification of their key strengths and abilities in order to unlock their true potentials, which will eventually help them to find themselves all over again.
Never be ashamed
Don't weigh yourself by what you wore 10 years ago
The thing that governs your everyday choices are what you are
Remember where you're coming from, remember certain people by the choices you make
You could be confused by getting your identity off social media
Change your mindset
Reclaim your mindset; that everything goes doesn't mean everything goes
Don't let the media determine your identity
What constitute the true self? The ultimate goal for individuals is to develop and nurture those choices that are consistent with their true self (link is external). To deny the true self is to deny the best within us. To find more happiness in life means to live in harmony with one's true self.
Photo Credit: © Karelnoppe | Dreamstime.com